Career Opportunities - Koorong
Applications for the career opportunities listed below can be applied for on Eternity Jobs or sent directly to the email address listed in the advertisement.

To Keep in Touch for Future Roles at Koorong
To enquire about more opportunities to join the team at Koorong, ask at your local Koorong store or email your resume with a cover letter, stating which store and role you are inquiring about, to jobs@koorong.com.au
We'd also love to link with you on LinkedIn! To see advertised roles when they arise, follow the Koorong company page via the below link, and click on "Follow":
https://www.linkedin.com/company/koorong/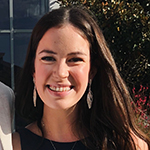 Rebecca
Retail Customer Service Assistant, 2 years
One Friday night, many years ago, a young girl walked into Koorong with her family in tow. She loaded her basket with all she could find, smiling at staff and customers, humming along to the latest Christian CD playing. Ten years later, that girl still feels the same excitement stepping into Koorong for her work shift. She still hums along to the music, loading her basket with [now staff-discounted] treasures she has found, helping each customer find just the thing they have been searching for – the first Bible, the gift for Grandma, the journal for a special friend. Her co-workers greet her with a smile as she begins to fill the shelves with new books, arranging and organising to her heart's content. That girl is me, and the dream that God placed in my heart on a Friday night in Koorong many years ago has exceeded all expectations.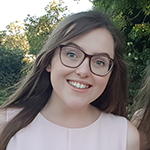 Laura
Retail Customer Service Assistant, 3 years
Koorong is a second home to me; a place where I can connect with other Christians, grow in God and bless others through my vocation. I love working with a lovely, encouraging team who support one another and do their jobs with excellence. The opportunity to build vibrant, real relationships with our shoppers is a delight. I have had the privilege of hearing so many stories from our fabulous customers and staff about how God is revealing Himself to them in their lives. I get to spend time in a beautiful community of people who love to read, sing, write and share about our God as my job - totally a dream come true!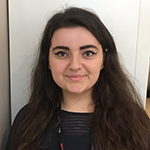 Grace
Gift Coordinator, 7 years
It started a journey where I would develop amazing life skills, form personal disciplines, unlock my creative potential, get greater and deeper passion for the body of Christ and on top of that, work in such an amazing environment. Within these 7 years, I've worked in 4 different departments within Koorong and have gained amazing experience from each and every one of them. Overall, I love what I get to do not just because of everything it has taught me so far, but because I get to do this for a cause that is greater than myself.