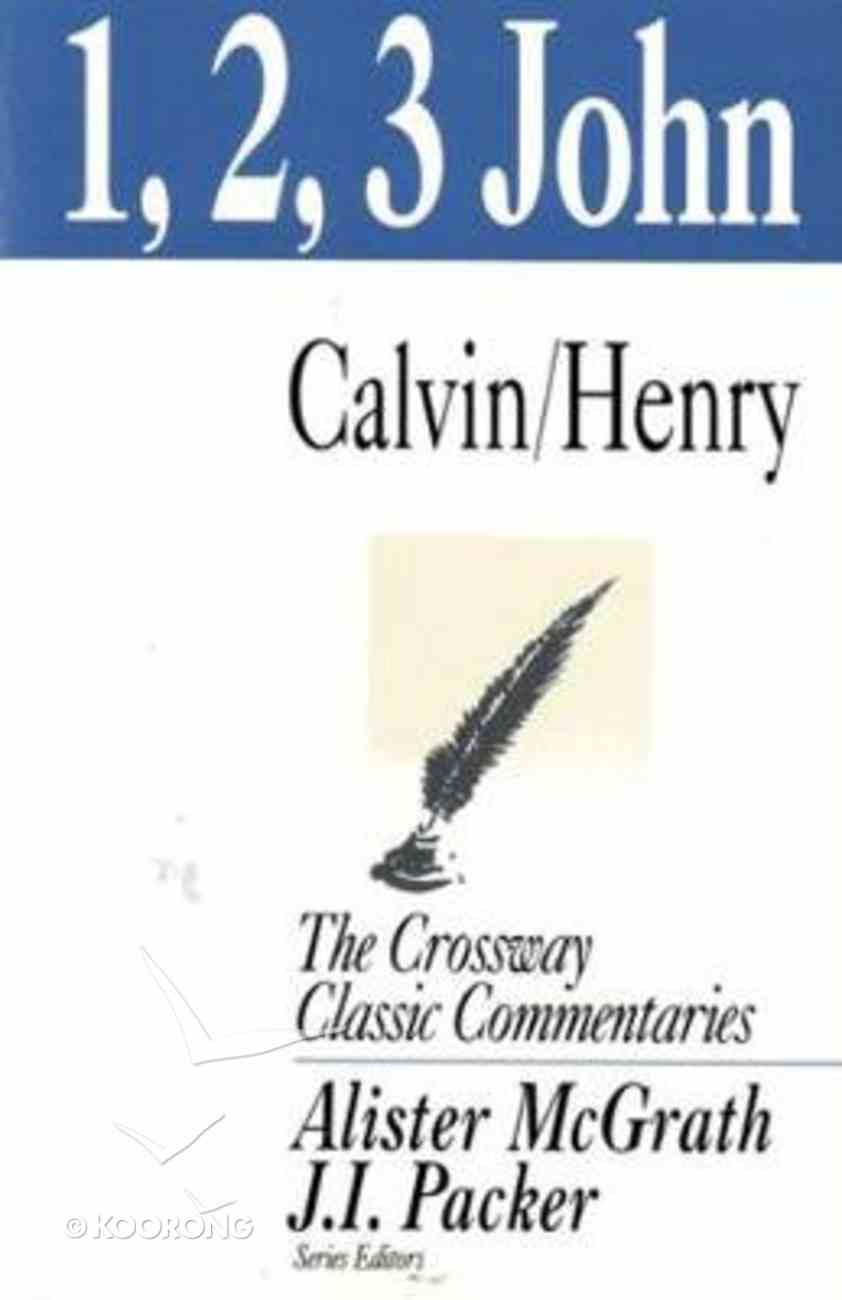 1 2 3 John (Crossway Classic Commentaries Series)
Calvin and Henry were 16th and 17th century bible commentators. This selection of their exegeses is full y adapted for today''s readers and is aimed at lay Christians, students and those in ministry. '
Unavailable. We are unsure when this item will be available to ship.
0 Available.
---
Free Shipping
for orders over $99.
Calvin and Henry were 16th and 17th century bible commentators. This selection of their exegeses is full y adapted for today''s readers and is aimed at lay Christians, students and those in ministry. '
-Publisher
John Calvin, born in 1509 and designated for the Catholic priesthood by his father, became the great French Protestant reformer famous for his doctrine of predestination and his theocratic view of the state. In Geneva, he rejected Papal authority, established a new scheme of civic and ecclesiastical governance, and created a central hub from which Reformed theology was propagated. He engaged in long bitter struggles over the independence of the Church from the State and the rules he tried to impose on Geneva as a whole. The Institutes of the Christian Religion, one of the most famous theological books ever published established Calvin's system of doctrine and Church which has shaped more minds and entered into more nations than that of any other reformer. When he died in Geneva in 1564, he left both a city and a world transformed by the impact of his ideas and beliefs. - Publisher.
Matthew Henry (1662-1714), was born into a committed Puritan family and followed his father's footsteps into full-time ministry, being ordained as a Presbyterian pastor in 1687. Despite ill health, deep bereavement, and the demands of his pastoral duties, Henry produced many devotional and scholarly works. They remain popular three centuries after his death, especially his classic commentary on the whole Bible.
Bestsellers in New Testament Commentaries