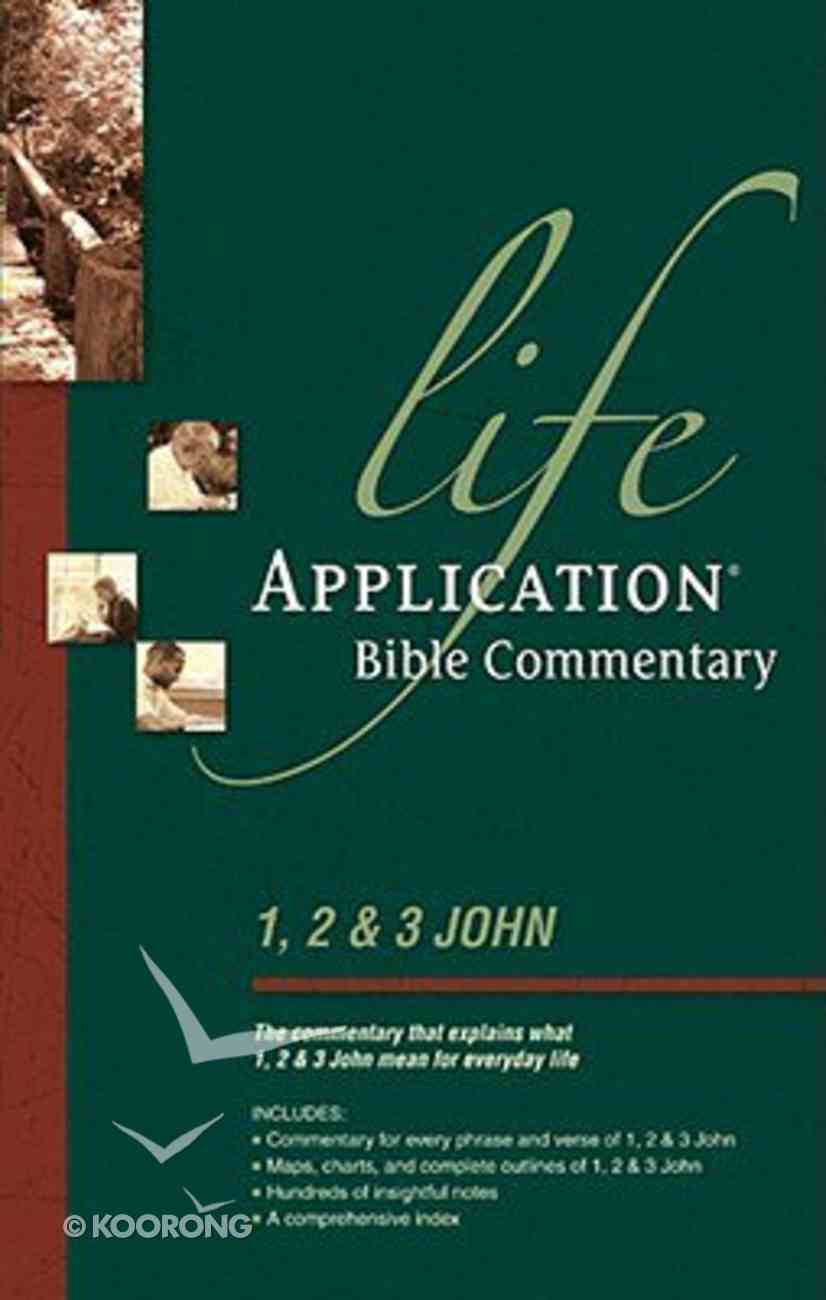 1, 2 & 3 John (Life Application Bible Commentary Series)
$24.99
20% OFF
―
save $5.00
The Life Application Bible Commentary series is the only commentary to offer sermon and lesson applications alongside stirring commentary. Each volume in the series provides in-depth explanation, background, and application for every verse in the text. Perfect for sermon preparation...
---
Expected to ship on Monday from Australia.
---
Free Shipping
for orders over $99.
The Life Application Bible Commentary series is the only commentary to offer sermon and lesson applications alongside stirring commentary. Each volume in the series provides in-depth explanation, background, and application for every verse in the text. Perfect for sermon preparation and lesson planning, this one-of-a-kind reference provides excellent quotes and a bibliography for additional commentary.^Additional features include Charts, diagrams, and maps on the same page as their related verses Quotes from various versions, such as the NIV, NRSV, and NLT Key information graphically highlighted
-Publisher
1, 2, and 3 John are epistles written by one who was a close companion of Jesus and the last disciple to die - John. John was a part of Jesus's inner circle. He was one of the three disciples that Jesus took with him to witness his transfiguration. At the Last Supper, John was the disciple sitting next to Jesus. And John is thought to be the disciple Jesus loved. Surely, no human knew Jesus better than John did. John wrote these epistles to reassure Christians in their faith, to encourage them to experience the divine life, and to counter false teachings. In the first two epistles, John urged his readers to (1) live in the truth, (2) love one another, (3) be on guard against false teachers, and (4) adhere to the apostolic teachings - especially about Jesus, God's Son come in the flesh - in the face of Gnostic infiltration into the church. As you read these epistles, you can discover how to live in the truth, love other Christians, stay clear of deceivers, and remain faithful to the orthodox teaching that Jesus is fully God and fully man.
-Publisher
1. Introduction
2. Author (same For 2 & 3 John)
3. Date And Setting (same For 2 & 3 John)
4. Audience (same For 2 & 3 John)
5. Purpose (same For 2 & 3 John)
6. Message (same For 2 & 3 John)
7. Vital Statistics (same For 2 & 3 John)
8. Outline (same For 2 & 3 John)
9. 1 John 1:1-2:11
10. 1 John 2:12-29
11. 1 John 3
12. 1 John 4
13. 1 John 5
14. 2 John
15. 3 John
Bestsellers in New Testament Commentaries