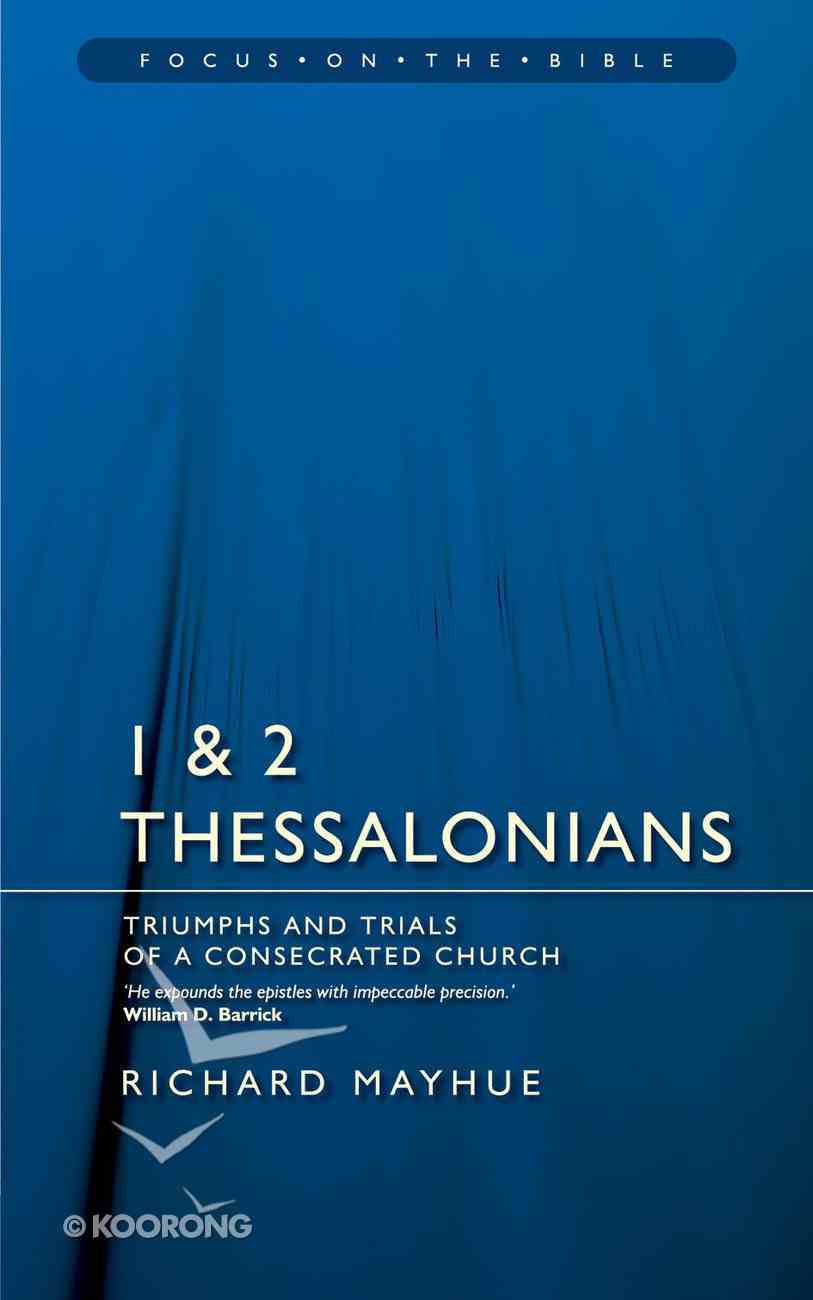 1 & 2 Thessalonians (Focus On The Bible Commentary Series)
This brilliant commentary explores the triumphs and trials of a consecrated church. "After meticulously defining the background for the Thessalonian epistles, Richard Mahue unfolds Paul's pastoral concerns and theological instruction. Verse by verse he expounds the epistles with impeccable precision."...
---
Free Shipping
for orders over $99.
This brilliant commentary explores the triumphs and trials of a consecrated church. "After meticulously defining the background for the Thessalonian epistles, Richard Mahue unfolds Paul's pastoral concerns and theological instruction. Verse by verse he expounds the epistles with impeccable precision." - William Barrick. 229 pages, from CFP
240 Pages
-Publisher
The second book in the series following on from the bestselling Rainforest AdventuresChildren are fascinated with the natural world around them and with facts and information about animals that they have never seen. However often good nature programmes on T.V. or articles in magazines centre on evolution and completely ignore the Creator. Each story has a Bible verse and lesson for the reader to take away. Written by someone who spent his life in the Rainforest this book has the added benefit of being written by someone who has been there lived there and experienced the culture not just someone who has read the encyclopaedias.
-Publisher
The Thessalonian epistles give us a glimpse of the early stages of the church. This means that some very relevant questions are handled in Paul's advice to the church such as - What is the true gospel? How do you plant a church? What is the role of the pastor in the congregation? How serious was Jesus about the Great Commission? Questions that exercise the modern day church equally as much as the early church.
-Publisher
Dr. Richard Mayhue (Doctor en teologia, del "Grace Theological Seminary") es primer vicepresidente y decano de " The Master's Seminary" de Sun Valley, Califonia donde ademas ensena teologia y ministerio pastoral. Con mas de veinticinco anos de ministerio, el vicepresidente el Dr. Mayhue ha servido como pastor en el adiestramiento de pastores y ha escrito, redactado o colaborado en mas de quince libros.ý Dr. Richard Mayhue (Th.D., Grace Theological Seminary) is Senior Vice President and Dean of The Master's Seminary, Sun Valley, California, where has also teaches theology and pastoral ministr

Bestsellers in New Testament Commentaries