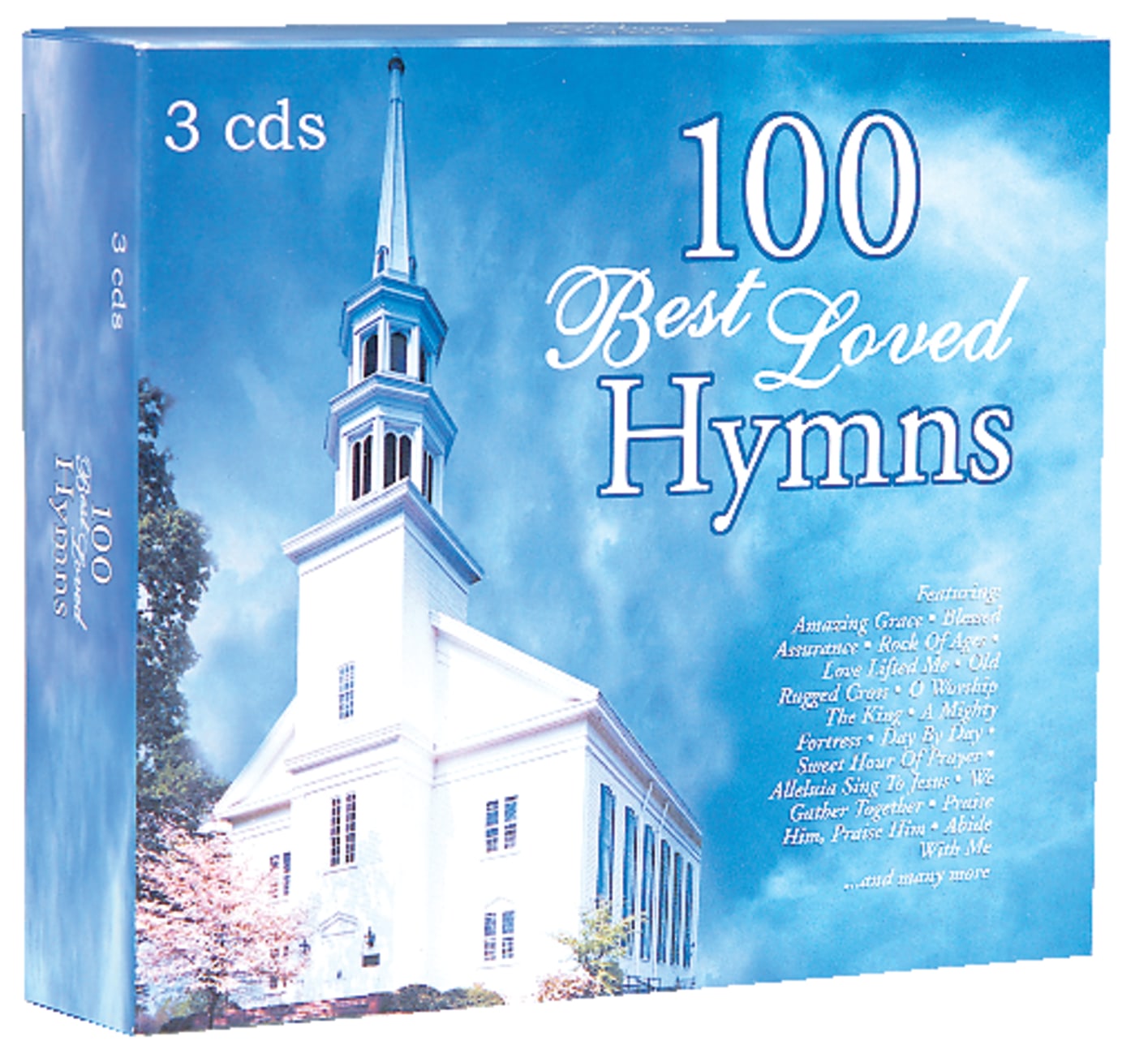 100 Best Loved Hymns (3 Cds)
Superb value and highly recommend for all hymn lovers, this bargain-priced 3-CD pack features 100 of the Church's most beloved and uplifting hymns. Beautifully performed with choirs, pianos, organs, and solo singers, it includes 'Crown Him With Many Crowns,' 'Great...
---
Expected to ship on Monday from Australia.
---
Free Shipping
for orders over $99.
Superb value and highly recommend for all hymn lovers, this bargain-priced 3-CD pack features 100 of the Church's most beloved and uplifting hymns. Beautifully performed with choirs, pianos, organs, and solo singers, it includes 'Crown Him With Many Crowns,' 'Great Is Thy Faithfulness,' 'Amazing Grace,' 'Trust and Obey,' 'Blessed Redeemer,' 'The Lord Is My Shepherd,' 'Rock Of Ages,' 'Immortal Invisible,' and many more.

Music Manager's Review: This CD pack is brilliant value. It includes three albums jam-packed with uplifting hymns that are predominantly performed with piano and choral backing. I highly recommend this one for hymn lovers.

Rating: 5 stars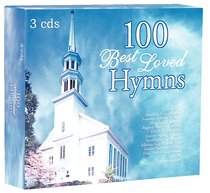 1. Amazing Grace
100 Best Loved Hymns (3 Cds) - DISC 1
1. Amazing Grace

0:59

2. Blessed Assurance

0:59

3. Great Is Thy Faithfullness

0:59

4. Rock Of Ages

0:59

5. Saviour Like A Shepherd He Leads Us

0:59

6. Love Divine

0:59

7. Love Lifted Me

0:59

8. The Lord Is My Shepherd I`ll Not Want

0:59

9. Trust And Obey

0:59

10. Wonderful Words Of Life

0:59

11. There Is A Name To Hear

0:59

12. Blessed Redeemer

0:59

13. Whiter Than Snow

0:59

14. In The Garden

0:59

15. Come Ye Sinners Poor And Needy

0:59

16. O Perfect Love

0:59

17. O Love That Will Not Let Me Go

0:59

18. Revive Us Again

0:59

19. Since Jesus Came Into My Heart

0:59

20. Jesus Paid It All

0:59

21. No Not One

0:59

22. We Are Marching To Zion

0:59

23. Take The Name Of Jesus With You

0:59

24. Tell Me The Story Of Jesus

0:59

25. Victory In Jesus

0:59

26. What A Friend We Have In Jesus

0:59

27. On Jordan`s Stormy Banks

0:59

28. When The Morning Comes

0:59

29. Count Your Blessings

0:59

30. Down At The Cross

0:59

31. There Shall Be Showers Of Blessings

0:59

32. Open The Eyes That I May See

0:59

33. Lord I Want To Be A Christian

0:59

34. Leaning On The Everlasting Arms

0:59

35. Old Rugged Cross

0:59

36. Holy Holy Holy

0:59

37. Crown Him With Many Crowns

0:59

38. O Worship The King

0:59

39. A Mighty Fortress

0:59

40. Fairest Lord Jesus

0:59

41. Immortal Invisible

0:59

42. O God Our Hope In Ages Past

0:59

43. Joyful Joyful We Adore Thee

0:59

44. Come Thou Fount Of Every Blessing

0:59

45. Grace Greater Than All Our Sin

0:59

46. Day By Day

0:59

47. The Church`s One Foundation

0:59

48. All That Thrills My Soul

0:59

49. Guide Me Thou Great Jehovah

0:59

50. Now Thank We All Our God

0:59

51. Redeemed

0:59

52. Room At The Cross

0:59

53. Stand Up Stand Up For Jesus

0:59

54. Onward Christian Soldiers

0:59

55. All The Way My Saviour Leads Me

0:59

56. Were You There

0:59

57. Let Us Break Bread Together

0:59

58. Just As I Am

0:59

59. In The Sweet Bye And Bye

0:59

60. There Is A Power In The Blood

0:59

61. Like A River Glorious

0:59

62. There Is A Fountain

0:59

63. Shall We Gather At The River

0:59

64. I Love To Tell The Story

0:59

65. Pass Me Not O Gentle Saviour

0:59

66. Lily Of The Valley

0:59

67. I Need Thee Every Hour

0:59

68. Sweet Hour Of Prayer

0:59

69. All Hail The Power Of Jesus` Name

0:59

70. Christ The Lord Is Risen Today

0:59

71. To God Be The Glory

0:59

72. All Creatures Of Our God & King

0:59

73. Alleluia Sing To Jesus

0:59

74. This Is My Father`s World

0:59

75. I Know Whom I Have Believed

0:59

76. Spirit Of God Descend Upon My Heart

0:59

77. Sing Praise To God Who Reigns Above

0:59

78. I Must Tell Jesus

0:59

79. We Gather Together

0:59

80. Lift Every Voice And Sing

0:59

81. I Sing To The Mighty Power Of God

0:59

82. Jesus Keep Me Near The Cross

0:59

83. More Love To Thee O Christ

0:59

84. Near To The Heart Of God

0:59

85. There Is A Wildness In God`s Mercy

0:59

86. Rejoice Ye Pure Of Heart

0:59

87. Praise Him, Praise Him

0:59

88. Face To Face With Christ My Saviour

0:59

89. Abide With Me

0:59

90. Come Christians Join And Sing

0:59

91. When We All Get To Heaven

0:59

92. My Jesus I Love Thee

0:59

93. Softly And Tenderly

0:59

94. Heavenly Sinlight

0:59

95. For The Beauty Of The Earth

0:59

96. He Leadeth Me

0:59

97. Higher Ground

0:59

98. I Know That My Redeemer Liveth

0:59

99. Morning Has Broken

0:59

100. When Morning Gilds The Skies

0:59
Bestsellers in Hymns/traditional