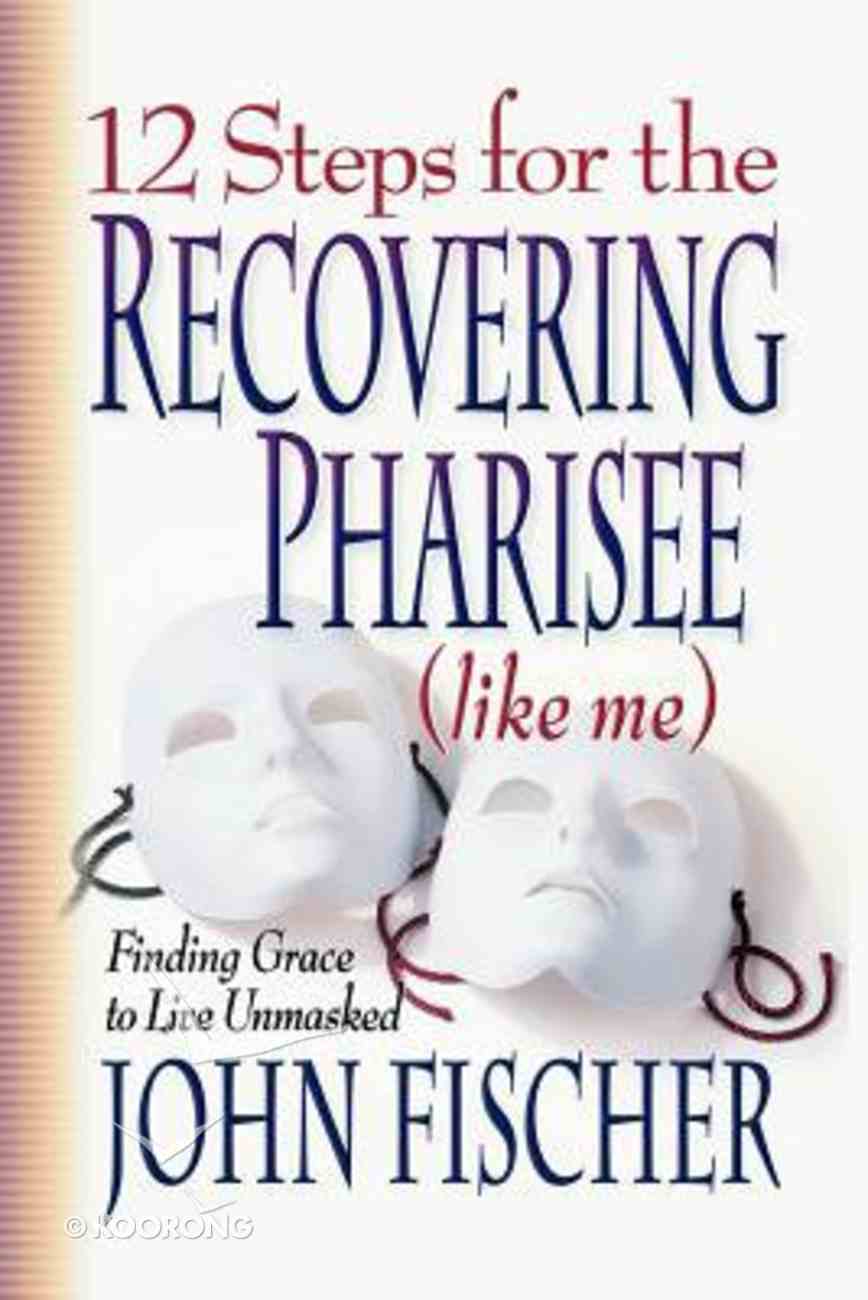 12 Steps For the Recovering Pharisee (Like Me)
Order now to secure your copy when our stock arrives.
0 Available. Expected to ship in 4 to 5 weeks from Australia.
---
Expected to ship in 4 to 5 weeks from Australia.
---
Free Shipping
for orders over $99.
171 Pages
-Publisher
Who Are We to Judge?



We have met the Pharisees, and they are...us. That's because we are all slaves to self-righteousness and judgmentalism. It's built into human nature. We set "the standard"--the list of do's and don'ts--to which others must adhere. Then we associate this predetermined behavior with righteousness and declare, "A 'Christian' wouldn't do that."



In this book, John Fischer points out that Jesus defined the truth in such a way as to leave no one righteous--not one. We cannot be made right before God by being "better" than anyone else. Instead, by recognizing and laying aside the Pharisee in all of us, we can embrace the grace, gratitude, and joy of the spirit-filled life.
-Publisher
John Fischer has been mixing his unique combination of singing, speaking, and humor for a variety of audiences for over thirty years. His multifaceted talents of song writing, speaking, singing, and writing reflect the many avenues by which John carries on a spiritual dialogue with real life and real people. ýJohn's books present a thought-provoking challenge to the Christian Church today, encouraging believers to pull the true essence of their faith from the trappings of the contemporary Christian subculture. John's debut into fiction, Saint Ben, received a Silver Angel award for fiction. <<br>
Step 1. We Admit That Our Single Most Unmitigated Pleasure Is To Judge Other People -- Step 2. Have Come To Believe That Our Means Of Obtaining Greatness Is To Make Everyone Lower Than Ourselves In Our Own Mind -- Step 3. Realize That We Detest Mercy Being Given To Those Who, Unlike Us, Haven't Worked For It And Don't Deserve It -- Step 4. Have Decided That We Don't Want To Get What We Deserve After All, And We Don't Want Anyone Else To Either -- Step 5. Will Cease All Attempts To Apply Teaching And Rebuke To Anyone But Ourselves -- Step 6. Are Ready To Have God Remove All These Defects Of Attitude And Character -- Step 7. Embrace The Belief That We Are, And Will Always Be, Experts At Sinning -- Step 8. Are Looking Closely At The Lives Of Famous Men And Women Of The Bible Who Turned Out To Be Ordinary Sinners Like Us -- Step 9. Are Seeking Through Prayer And Meditation To Make A Conscious Effort To Consider Others Better Than Ourselves -- Step 10. Embrace The State Of Astonishment As A Permanent And Glorious Reality -- Step 11. Choose To Rid Ourselves Of Any Attitude That Is Not Bathed In Gratitude -- Step 12. Having Had A Spiritual Awakening As The Result Of These Steps, We Will Try To Carry This Message To Others Who Think That Christians Are Better Than Everyone Else.
Bestsellers in Christian Living