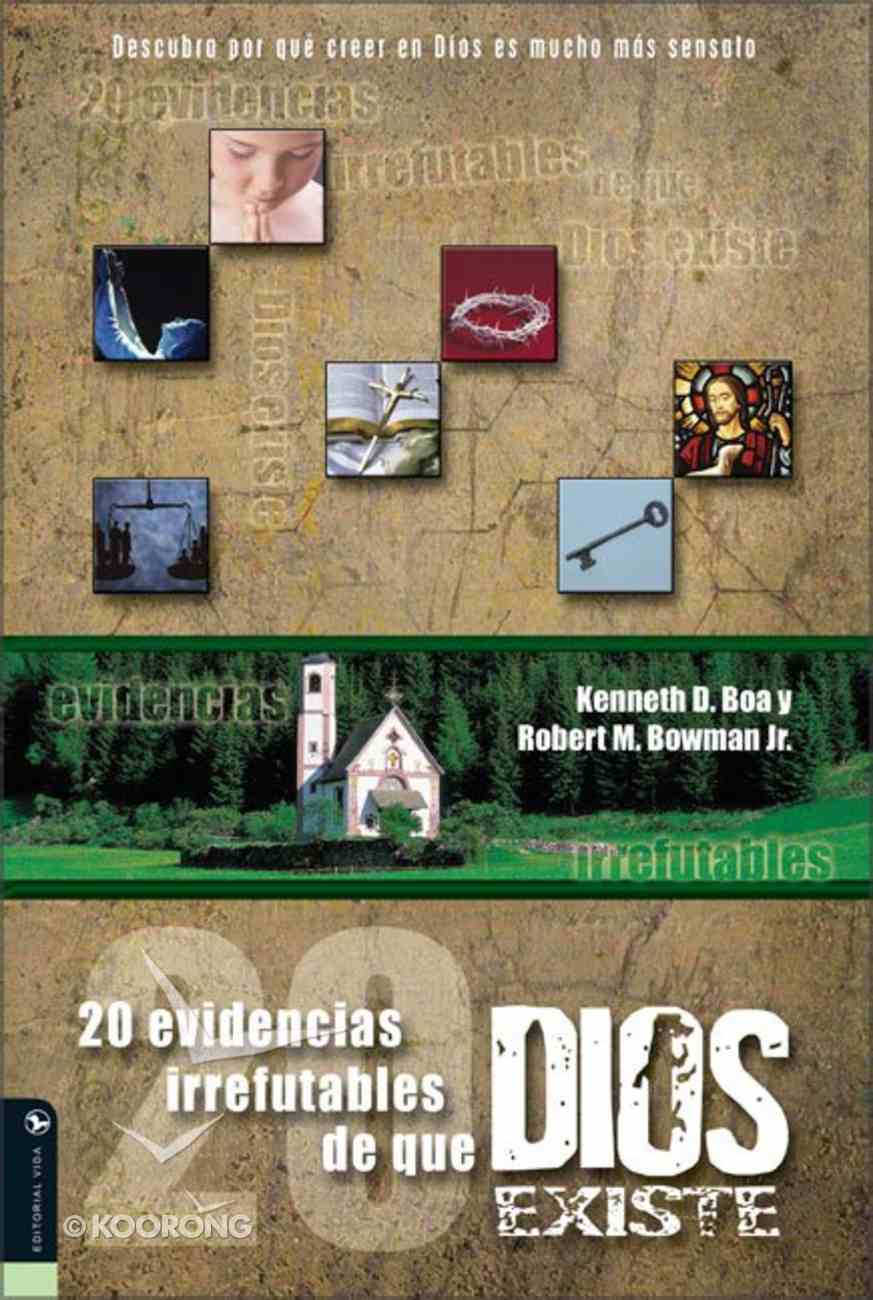 20 Evidencias Irrefutables De Que Dios Existe (20 Compelling Evidences That God Exists)
When we are asked why we believe in God, is our answer one that honors our faith? The common response is that we doubt and give a very short response
---
Free Shipping
for orders over $99.
When we are asked why we believe in God, is our answer one that honors our faith? The common response is that we doubt and give a very short response
-Publisher
Spanish Edition. This book is a resource which details scientific, sociological, historical and philosophical aspects that support twenty concise, clear evidences that having faith in God is reasonable, especially having faith in Christ.
-Publisher
Kenneth D. Boa (Ph.D., New York University; D.Phil., University of Oxford in England) is engaged in a ministry of relational evangelism and discipleship, teaching, writing, and speaking.
Dr. Boa is the President of Reflections Ministries, an organization that seeks to encourage, teach, and equip people to know Christ, follow Him, become progressively conformed to His image, and reproduce His life in others. He is also President of Trinity House Publishers, a publishing company that is dedicated to the creation of tools that will help people manifest eternal values in a temporal arena by drawing them to intimacy with God and a better understanding of the culture in which they live.


Recent publications by Dr. Boa include Conformed to His Image; 20 Compelling Evidences that God Exists; Face to Face; Augustine to Freud; Faith Has its Reasons; and God, I Dont Understand. He is a contributing editor to The Open Bible and the consulting editor of the Zondervan NASB Study Bible.


Robert M. Bowman Jr. (Ph.D. candidate, Westminster Theological Seminary) is the manager of the Apologetics & Interfaith Evangelism department of the North American Mission Board (http://www.4truth.net). For five years he was a lecturer in the M.A. in Christian Apologetics program at Biola University. He is the author of eleven other books, including Why You Should Believe in the Trinity and (with Kenneth D. Boa) the Gold Medallion Award winning book Faith Has Its Reasons and most recently Putting Jesus in his place: a case for the deity of Christ
Bestsellers in Global Language