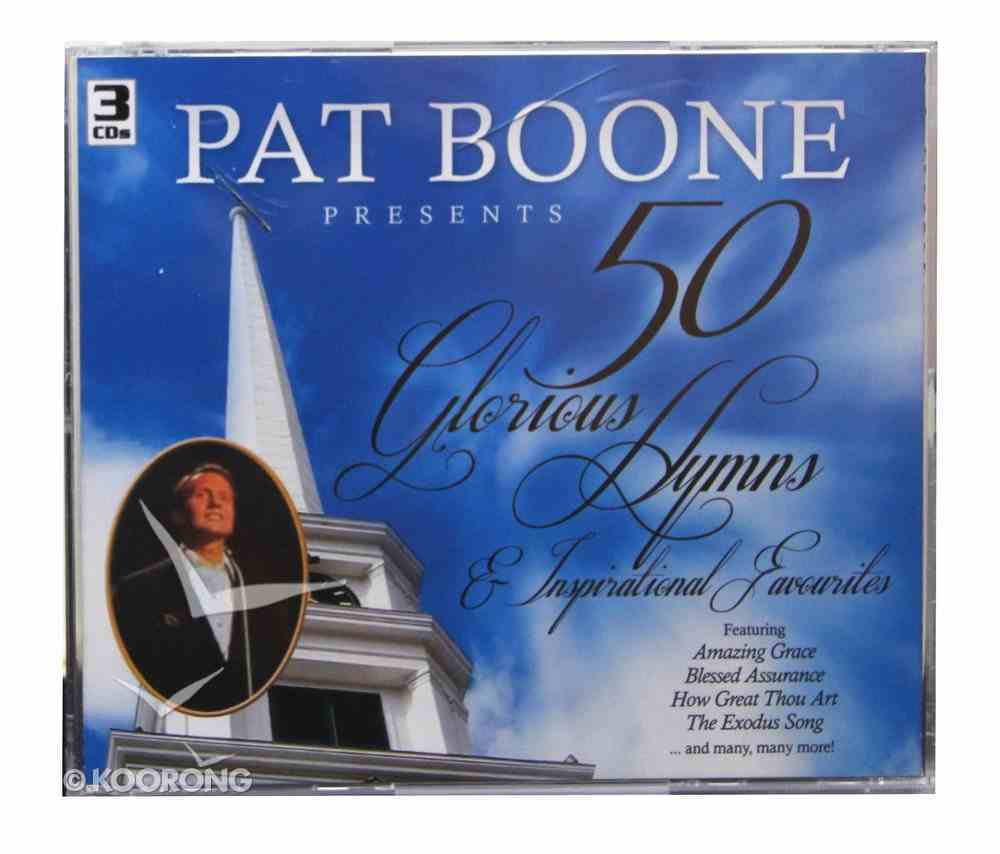 ---
Free Shipping
for orders over $99.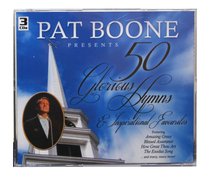 1. Medley - Into My Heart/he's The Savior Of My Soul
50 Glorious Hymns (3 Cd) - DISC 1
1. Medley - Into My Heart/he's The Savior Of My Soul

0:59

2. I'll Meet You In The Morning

0:59

3. He Leadeth Me

0:59

4. Medley - Jesus, Savior Pilot Me/sun Of My Soul, Jesus/ The Very Thought Of You

0:59

5. Old Brush Arbors

0:59

6. Take The Name Of Jesus With You

0:59

7. Does Jesus Care?

0:59

8. Suppertime

0:59

9. A Sacrifice Of Praise

0:59

10. Savior Like A Shepherd Leadeth

0:59

11. Pass Me Not

0:59

12. God Will Take Care Of You

0:59

13. Wait For The Light To Shine

0:59

14. But For The Grace Of God

0:59

15. Blessed Assurance

0:59

16. A Wonderful Time Up There

0:59

17. You'll Never Walk Alone

0:59
Pat Boone was second only to Elvis in the 1950s and early 1960s as the most popular singer at that time. In his trademark white buck shoes, Boone skyrocketed to fame with such hits as "Two Hearts," "Ain't That A Shame," "I Almost Lost My Mind," "Love Letters in the Sand," and "Sugar Moon." He appeared in 15 movies, including "Bernardine," "April Love," "State Fair," and "Journey to the Center of the Earth" and hosted his own televisions series, "The Pat Boone/Chevy Showroom," for three years. In the 60s and 70s the Boone family toured as gospel singers and recorded gospel albums, such as "The Pat Boone Family" and "The Family Who Prays." Pat is a direct descendant of pioneer Daniel Boone. He and his wife, Shirley, have four daughters – Cherry, Lindy, Debby, and Laury.
Bestsellers in Hymns/traditional