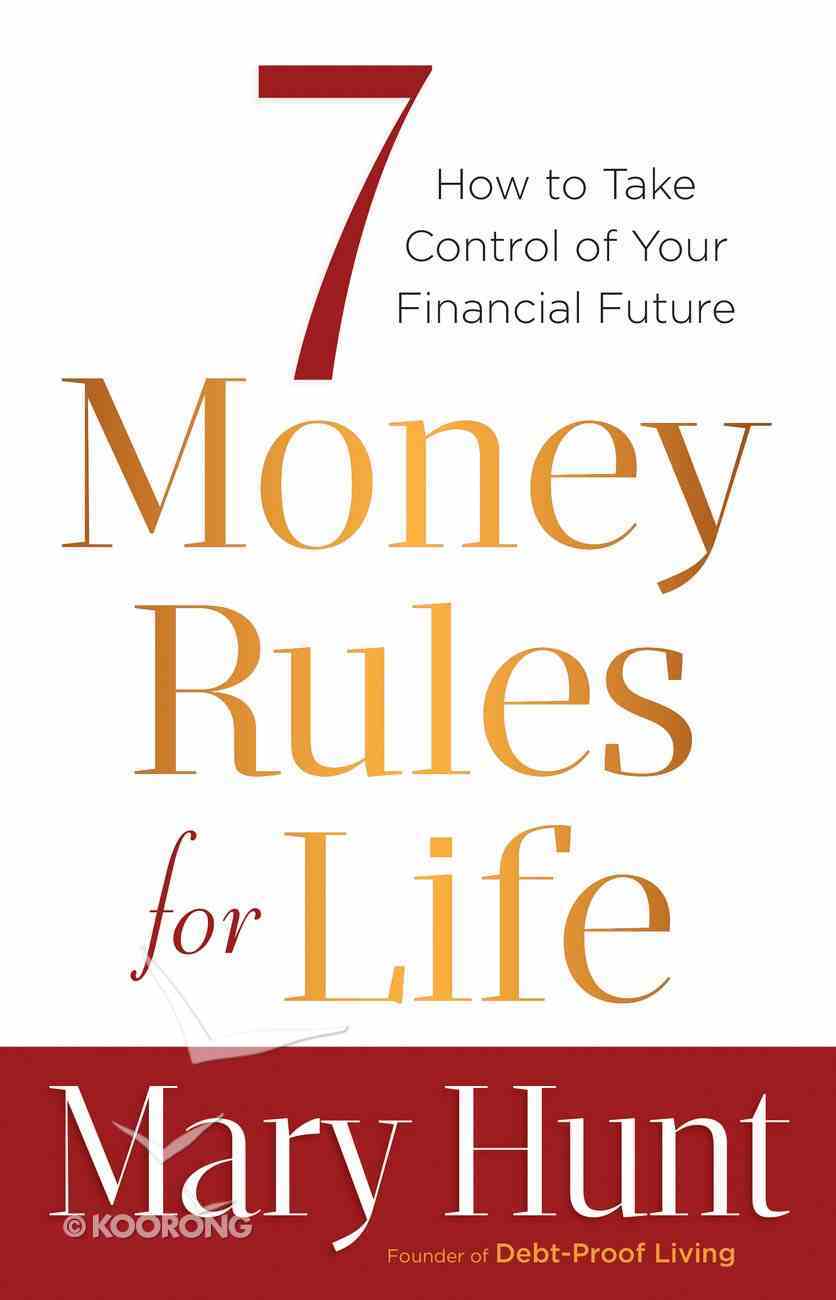 A nationally syndicated financial columnist and founder of Debt-Proof Living distills her 20 years of experience into seven simple principles that help people get out of debt and manage their money.Americans young and old are flunking their finances. A shocking...
Available for immediate download.
---
Read using our free app on your tablet or mobile!
---
Free Shipping
for orders over $99.
A nationally syndicated financial columnist and founder of Debt-Proof Living distills her 20 years of experience into seven simple principles that help people get out of debt and manage their money.Americans young and old are flunking their finances. A shocking 77 percent live paycheck to paycheck with no savings. And 43 percent of Americans have less than $10,000 saved for retirement, while 49 percent could cover less than one month's expenses if they lost their income. In the face of this bleak financial picture, bestselling author and finance expert Mary Hunt offers 7 Money Rules for Life®. This no-nonsense and encouraging book gives readers the keys to get their money under control and get prepared financially for the rest of their lives. In her warm and engaging style, Hunt takes everything that she's learned over the past twenty years and boils it all down. Presented in a conversational style and readable in a weekend, this book offers applications for each of the seven rules as well as practical advice for how to recover from past financial mistakes. These simple, unchanging, basic rules work in every financial situation, for every income level, and for every stage of life.
Money mastery isn't really that hard. 7 Money Rules for Life® can help readers change their futures from uncertain to rock-solid with principles they can apply right away.Change your financial future--today

"Packed with practical, easy-to-digest advice, 7 Money Rules for Life is a no-nonsense approach to money and life that really works! Mary provides a road map to recovery driven by a realistic, deliverable promise for a better life. If you want more out of life, take on the 7 Rules and see what happens. You won't be disappointed."--Rob Bernabé, author, Mind Your Own Mortgage; speaker; former president of E*Trade Mortgage Corporation

"Mary Hunt has been there and back, and it shows. Hunt's empathetic, real-world approach makes [her
Americans young and old are flunking their finances. A shocking 77 percent live paycheck to paycheck with no savings. And 43 percent of Americans have less than $10,000 saved for retirement, while 49 percent could cover less than one month's expenses if they lost their income. In the face of this bleak financial picture, bestselling author and finance expert Mary Hunt offers 7 Money Rules for Life®. This no-nonsense and encouraging book gives readers the keys to get their money under control and get prepared financially for the rest of their lives. In her warm and engaging style, Hunt takes everything that she's learned over the past twenty years and boils it all down. Presented in a conversational style and readable in a weekend, this book offers applications for each of the seven rules as well as practical advice for how to recover from past financial mistakes. These simple, unchanging, basic rules work in every financial situation, for every income level, and for every stage of life.
Money mastery isn't really that hard. 7 Money Rules for Life® can help readers change their futures from uncertain to rock-solid with principles they can apply right away.
-Publisher
Mary Hunt is founder and publisher of "Cheapskate Monthlyb," "which has 35,000 print subscribers and an average of 800,000 web site hits per month. Her books have sold nearly a million copies and her daily newspaper column, "Everyday Cheapskate," is syndicated through United Features. Hunt is also a weekly contributor to KNBiTV Midday Report in Los Angeles and has been featured in magazines such as "Woman's Day, Family Circle," and "HomeLife." She speaks widely on personal finance and has appeared on shows such as "Oprah, Good Morning America, The O'Reilly Factor, "and "Focus on the Family." S
Bestsellers in Christian Living