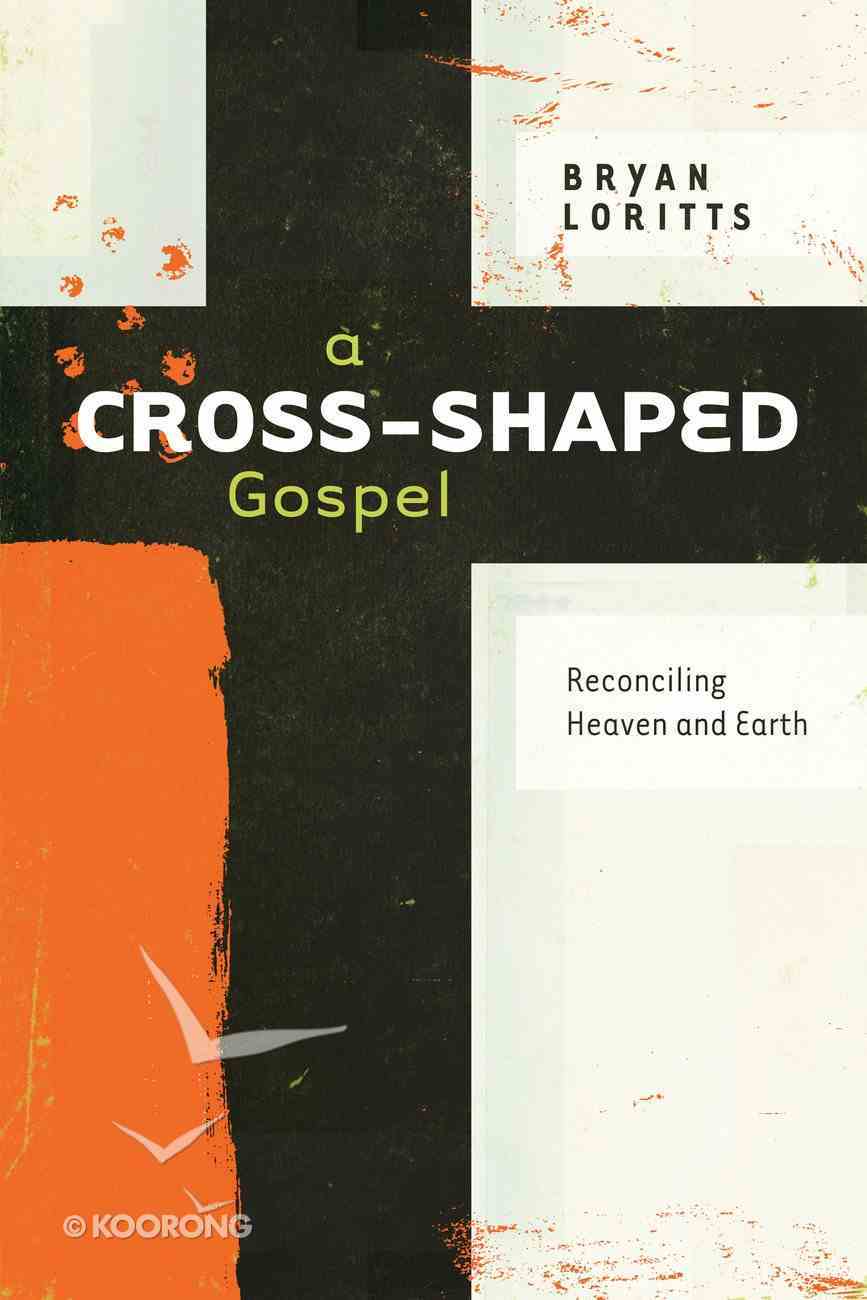 WARNING! This book could make your life messy! Today's church is continually being confronted with the question, "What is the gospel?" Many churches answer this through strong exposition of biblical truth. Others answer with a focus on community...
Available for immediate download.
---
Read using our free app on your tablet or mobile!
---
Free Shipping
for orders over $99.


WARNING! This book could make your life messy!


Today's church is continually being confronted with the question, "What is the gospel?" Many churches answer this through strong exposition of biblical truth. Others answer with a focus on community engagement. But doesn't Christ call us to do both?


The covenant of salvation demands a radical re-patterning of relationships. Bryan Lorrits, a pastor in the heart of one of America's historically racially divided urban centers, seizes the opportunity to engage God, the church, and culture in ways that may challenge your beliefs, practices, and relationships.


A Cross-Shaped Gospel clearly articulates the vertical dimension of the Christian faith, as well as looking at the horizontal implications of salvation for growth, service, and community. It provokes readers to think about the implications of living out their faith. What does the gospel mean for issues of:

Political engagement? Class distinctions? Race Relations?
It is only by reaching upward that we can reach outward in power and with the proper motives, so let A Cross- Shaped Gospel help you in crafting and communicating a biblical philosophy of engaging God and others well!


^is continually being confronted with the question, What is the gospel? Many churches ^answer this through strong exposition of biblical truth. Others answer with a focus ^on community engagement. But doesn't Christ call us to do both? The covenant of ^salvation demands a radical re-patterning of relationships. Bryan Lorrits, a pastor ^in the heart of one of America's historically racially divided urban centers, seizes ^the opportunity to engage God, the church, and culture in ways that may challenge ^your beliefs, practices, and relationships.


A Cross-Shaped Gospel clearly ^articulates the vertical dimension of the Christian faith, as well as looking at ^the horizontal implications of salvation for growth, service, and community with ^the surrounding culture.  It provokes readers to think about the implications ^of living out their faith. What does the gospel mean for issues of


·         ^Political engagement?


·         Class ^distinctions?


·         Race Relations?


It ^is only by reaching upward that we can reach outward in power and with the proper ^motives, so let A Cross- Shaped Gospel help you in crafting and communicating ^a biblical philosophy of engaging God and others well!


BRYAN LORRITS ^previously ministered in a large black church in Los Angeles followed by two predominately ^white churches, and is now the lead pastor of Fellowship Memphis - a multiethnic ^church ministering in urban Memphis, Tennessee. He speaks to thousands annually ^across the U.S. at churches, conferences, and retreats. Bryan and his wife, Korie, ^have three sons and serve as a couple on the Family Life Speaker team.



Today's church is continually being confronted with the question, "What ^is the gospel?" Bryan Loritts, a pastor in the heart of one of America's most ^racially divided urban centers, seizes the opportunity to answer that question in ^ways that may challenge your beliefs, practices and relationships. 


Bryan ^clearly articulates the vertical dimension of the Christian faith ^as well as looking at the implications of salvation for growth, service, ^and relationships with the surrounding culture.  He provokes readers ^to think about the implications of living out that faith.  He explores what ^the gospel means for issues of race relations, political engagement, and class distinctions.   A ^Cross-Shaped Gospel is a great look at how to biblically live out the whole ^gospel on earth by following the greatest heavenly commandments of loving ^God, and loving your neighbor.



BRYAN LORITTS previously ministered in a large black church in Los ^Angeles followed by two predominantly white churches and is now the Lead Pastor ^of Fellowship Memphis- a multiethnic church ministering in urban Memphis, Tennessee. ^He speaks to thousands annually across the U.S. at churches, conferences, and retreats. ^Bryan and his wife, Korie, have three sons and serve as a couple on the Family Life ^speaker team.


Today's church is continually being confronted with the question, "What ^is the gospel?" Bryan Loritts, a pastor in the heart of one of America's most ^racially divided urban centers, seizes the opportunity to answer that question in ^ways that may challenge your beliefs, practices and relationships. 


Bryan ^clearly articulates the vertical dimension of the Christian faith ^as well as looking at the implications of salvation for growth, service, ^and relationships with the surrounding culture.  He provokes readers ^to think about the implications of living out that faith.  He explores what ^the gospel means for issues of race relations, political engagement, and class distinctions.   A ^Cross-Shaped Gospel is a great look at how to biblically live out the whole ^gospel on earth by following the greatest heavenly commandments of loving ^God, and loving your neighbor.



-Publisher
Bryan Loritts is the teaching pastor at Fellowship Bible Church, a multicultural church ministering to the evolving community of urban Memphis, Tennessee. He has a master's degree in theology from Talbot School of Theology. Bryan and his wife have two sons and live in Memphis. ýE. Glenn Wagner, general editor of the Dialogue of Faith series, is the senior pastor of Calvary Church in Charlotte, North Carolina, and a former vice-president and the minister at large for Promise Keepers. He holds a Ph.D. in religion and society from Oxford Graduate School and D.Min. from Northwest Graduate Schoo

Bestsellers in Christian Living