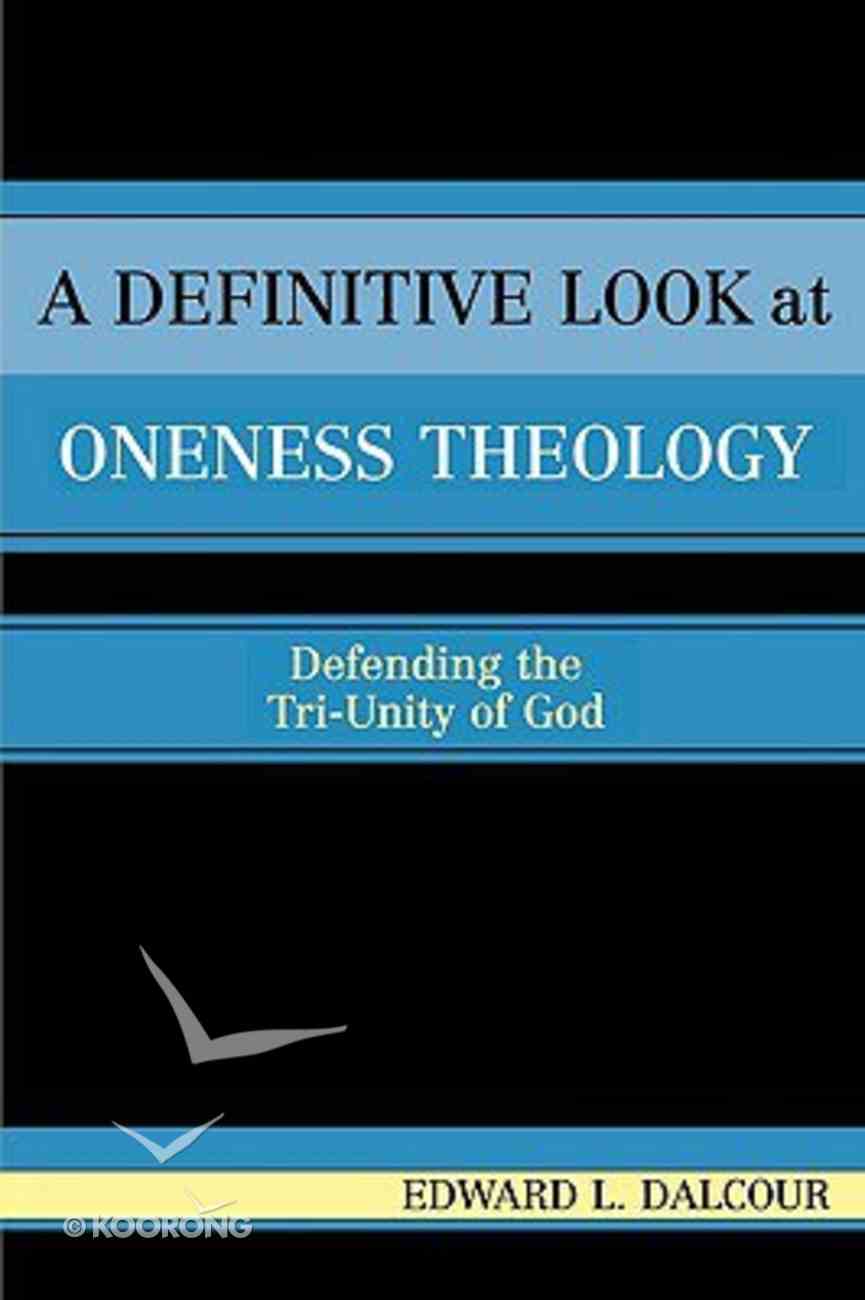 A Definitive Look At Oneness Theology
This book critically examines the claims of Oneness theology in light of biblical exegesis. Specifically, it affirms the biblical presentation of God existing as three distinct coequal, coeternal, and coexistent Persons or Selves.
Print on Demand
50+ available to order from the Melbourne Supplier's Distribution Centre
---
Expected to ship in 3 to 4 weeks from Australia.
---
Free Shipping
for orders over $99.
This book critically examines the claims of Oneness theology in light of biblical exegesis. Specifically, it affirms the biblical presentation of God existing as three distinct coequal, coeternal, and coexistent Persons or Selves.
-Publisher
Chapter 1 Acknowledgments Chapter 2 Introduction To Oneness Theology Chapter 3 Examining The Oneness Claim That Jesus Is The Father Chapter 4 Examining The Oneness Claim That Jesus Is The Holy Spirit Chapter 5 The Preexistence Of The Son Chapter 6 Examining The Oneness Objections To The Doctrine Of The Trinity Chapter 7 "in The Name Of Jesus" Only: Examining Dogma Of The Upci Baptismal Formula And System Of Salvation Chapter 8 Modalism And The Early Church Chapter 9 The Tri-unity Of God Chapter 10 Appendix: Standard Passages The Upci Use To Support Baptismal Regeneration Chapter 11 Bibliography Chapter 12 Scripture Index Chapter 13 About The Author