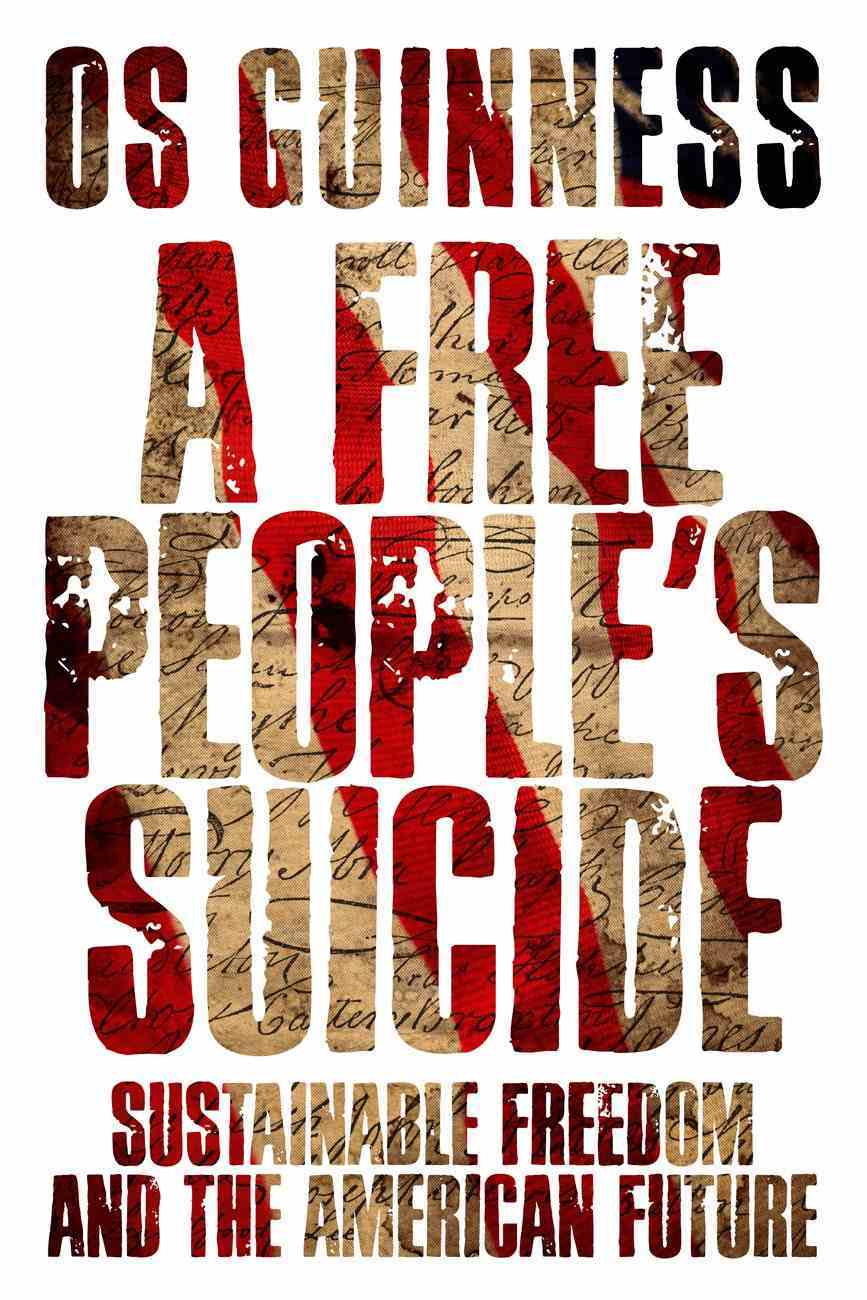 2013 Logos Book of the Year in Christianity/Culture "If destruction be our lot, we must ourselves be its author and finisher. As a nation of freemen, we must live through all time, or die by suicide." Abraham Lincoln...
Available for immediate download.
---
Read using our free app on your tablet or mobile!
---
Free Shipping
for orders over $99.
2013 Logos Book of the Year in Christianity/Culture "If destruction be our lot, we must ourselves be its author and finisher. As a nation of freemen, we must live through all time, or die by suicide." Abraham Lincoln Nothing is more daring in the American experiment than the founders' belief that the American republic could remain free forever. But how was this to be done, and are Americans doing it today? It is not enough for freedom to be won. It must also be sustained. Cultural observer Os Guinness argues that the American experiment in freedom is at risk. Summoning historical evidence on how democracies evolve, Guinness shows that contemporary views of freedom--most typically, a negative freedom from constraint-- are unsustainable because they undermine the conditions necessary for freedom to thrive. He calls us to reconsider the audacity of sustainable freedom and what it would take to restore it. "In the end," Guinness writes, "the ultimate threat to the American republic will be Americans. The problem is not wolves at the door but termites in the floor." The future of the republic depends on whether Americans will rise to the challenge of living up to America's unfulfilled potential for freedom, both for itself and for the world.
-Publisher
Os Guinness was born in China and educated in England. He did undergraduate studies at the University of London and postgraduate work at Oriel College, Oxford, where he earned a D.Phil in the social sciences. Formerly a guest scholar at the Woodrow Wilson Center for International Studies and Visiting Fellow at the Brookings Institution, Os is currently Senior Fellow at the Trinity Forum in McLean, Virginia. Widely traveled, he has written or edited more than twenty books, including "The American Hour," "Time for Truth, "and "The Call," He makes his home in northern Virginia. ý"From the Hardc

<ul> <li>2013 <em>logos</em> Book Of The Year In Christianity/culture</li> </ul> <em>"if Destruction Be Our Lot, We Must Ourselves Be Its Author And Finisher. As A Nation Of Freemen, We Must Live Through All Time, Or Die By Suicide."</em> Abraham Lincoln Nothing Is More Daring In The American Experiment Than The Founders' Belief That The American Republic Could Remain Free Forever. But How Was This To Be Done, And Are Americans Doing It Today? It Is Not Enough For Freedom To Be Won. It Must Also Be <em>sustained.</em> Cultural Observer Os Guinness Argues That The American Experiment In Freedom Is At Risk. Summoning Historical Evidence On How Democracies Evolve, Guinness Shows That Contemporary Views Of Freedom--most Typically, A Negative Freedom From Constraint-- Are Unsustainable Because They Undermine The Conditions Necessary For Freedom To Thrive. He Calls Us To Reconsider The Audacity Of Sustainable Freedom And What It Would Take To Restore It. "in The End," Guinness Writes, "the Ultimate Threat To The American Republic Will Be Americans. The Problem Is Not Wolves At The Door But Termites In The Floor." The Future Of The Republic Depends On Whether Americans Will Rise To The Challenge Of Living Up To America's Unfulfilled Potential For Freedom, Both For Itself And For The World.
2. Always Free, Free Always
3. Using History To Defy History
4. The Golden Triangle Of Liberty
5. The Completest Revolution Of All
6. An Empire Worthy Of Free People
7. The Eagle And The Sun
Notes
Bestsellers in Christian Worldview