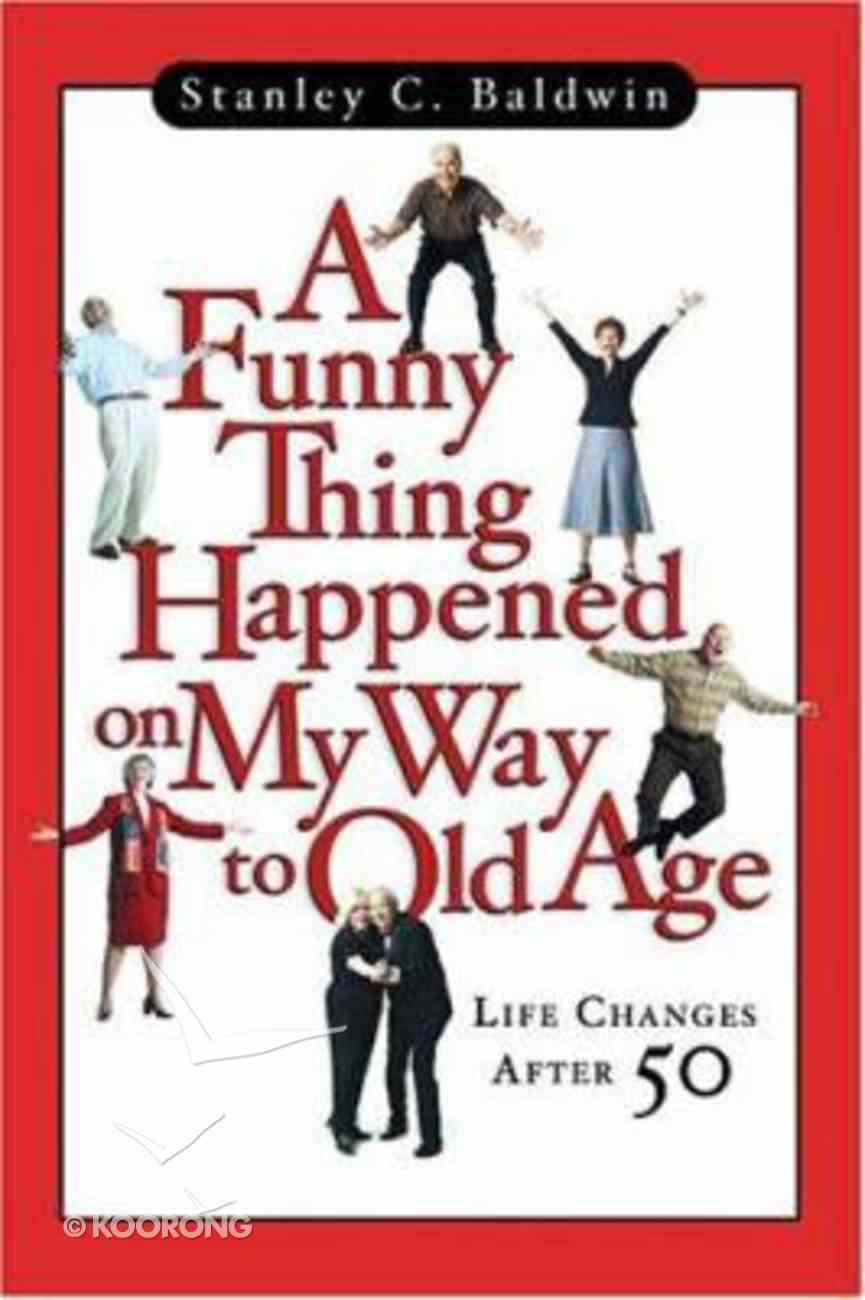 A Funny Thing Happened on My Way to Old Age
It started almost 15 years ago. My wife Marj and I had moved to a new community and visited a local church. We arrived for Sunday school, were warmly greeted, and then ushered into a class of seniors. . ....
---
Free Shipping
for orders over $99.
It started almost 15 years ago. My wife Marj and I had moved to a new community and visited a local church. We arrived for Sunday school, were warmly greeted, and then ushered into a class of seniors. . . . Unfortunately, the assault on our prime-of-life status from every quarter of society has only intensified since then. Waitresses have stopped asking if we qualify for the senior discount; they simply give it to us. When I'm in public, young women step aside for me to enter doors ahead of them. . . . A publisher issued a newly designed version of one of my books that had been in print for 20 years. On the back cover, I was described as one who "remains active in writing and speaking." I wondered why they didn't add that I could still feed myself.
^^Whether you are 50 or 70, you have probably shared some of Stanley C. Baldwin's experiences. Here is an opportunity to relive them with laughter. But, more importantly, in these pages you'll find an opportunity to reflect on how these life changes relate to your Christian life. This is a book for those who reject the grumpiness of aging and embrace the grace of life with Christ.


-Publisher
Stanley C. Baldwin writes this humorous book to help you face--and conquer--the physical, emotional and spiritual challenges of aging.
-Publisher
Stanley C. Baldwin shares his experience of coming to terms with the aging process in this down-to-earth guide to help you face and conquer the physical, emotional and spiritual challenges of aging.
-Publisher
Stanley C. Baldwin is an author and speaker based in the Pacific Northwest. A former periodical editor (for Power) and book editor (for Victor), he has authored and coauthored twenty books, including four titles that have sold more than 250,000 copies each: The Kink and I, Your Money Matters, What Did Jesus Say About That? and Love, Acceptance and Forgiveness. Baldwin's books have been translated into eleven languages, and he has lectured abroad in Nigeria, India, Japan, Singapore, Fiji, Taiwan, the Philippines and Australia. He speaks frequently at writers' conferences across the United States. Since 1996, he has also served as director for International Christian Writers
Bestsellers in Christian Living