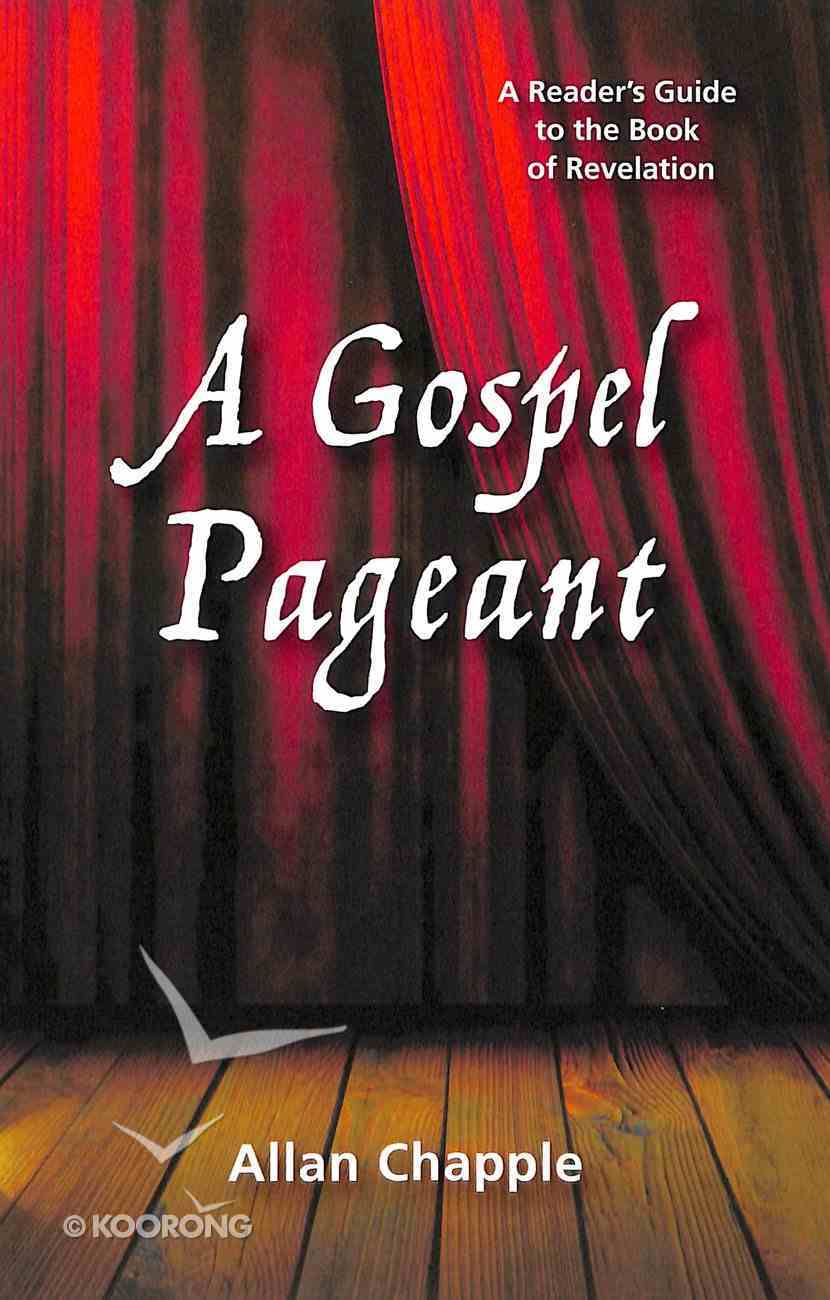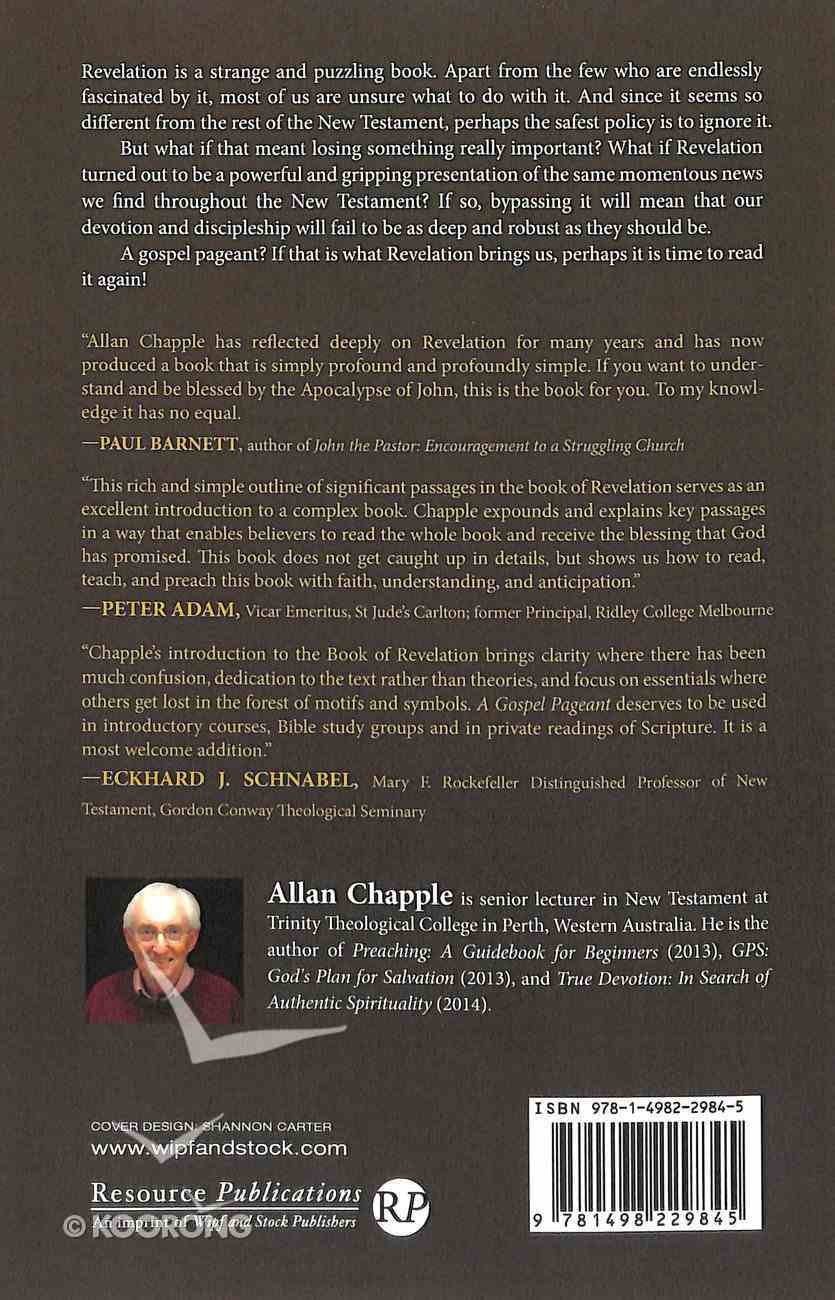 A Gospel Pageant: A Reader's Guide to the Book of Revelation
Revelation is a strange and puzzling book. Apart from the few who are endlessly fascinated by it, most of us are unsure what to do with it. And since it seems so different from the rest of the New Testament,...
---
Expected to ship tomorrow from Australia.
---
Free Shipping
for orders over $99.
Revelation is a strange and puzzling book. Apart from the few who are endlessly fascinated by it, most of us are unsure what to do with it. And since it seems so different from the rest of the New Testament, perhaps the safest policy is to ignore it. But what if that meant losing something really important? What if Revelation turned out to be a powerful and gripping presentation of the same momentous news we find throughout the New Testament? If so, bypassing it will mean that our devotion and discipleship will fail to be as deep and robust as they should be. A gospel pageant? If that is what Revelation brings us, perhaps it is time to read it again! "Allan Chapple has reflected deeply on Revelation for many years and has now produced a book that is simply profound and profoundly simple. If you want to understand and be blessed by the Apocalypse of John, this is the book for you. To my knowledge it has no equal. --Paul Barnett, author of John the Pastor: Encouragement to a Struggling Church "This rich and simple outline of significant passages in the book of Revelation serves as an excellent introduction to a complex book. Chapple expounds and explains key passages in a way that enables believers to read the whole book and receive the blessing that God has promised. This book does not get caught up in details, but shows us how to read, teach, and preach this book with faith, understanding, and anticipation." --Peter Adam, Vicar Emeritus, St Jude's Carlton; former Principal, Ridley College Melbourne "Chapple's introduction to the Book of Revelation brings clarity where there has been much confusion, dedication to the text rather than theories, and focus on essentials where others get lost in the forest of motifs and symbols. A Gospel Pageant deserves to be used in introductory courses, Bible study groups and in private readings of Scripture. It is a most welcome addition." --Eckhard J. Schnabel, Mary F. Rockefeller Distinguished Professor of New Testament, Gordon Conway Theological Seminary Allan Chapple is senior lecturer in New Testament at Trinity Theological College in Perth, Western Australia. He is the author of Preaching: A Guidebook for Beginners (2013), GPS: God's Plan for Salvation (2013), and True Devotion: In Search of Authentic Spirituality (2014).
-Publisher
Bestsellers in Biblical Studies