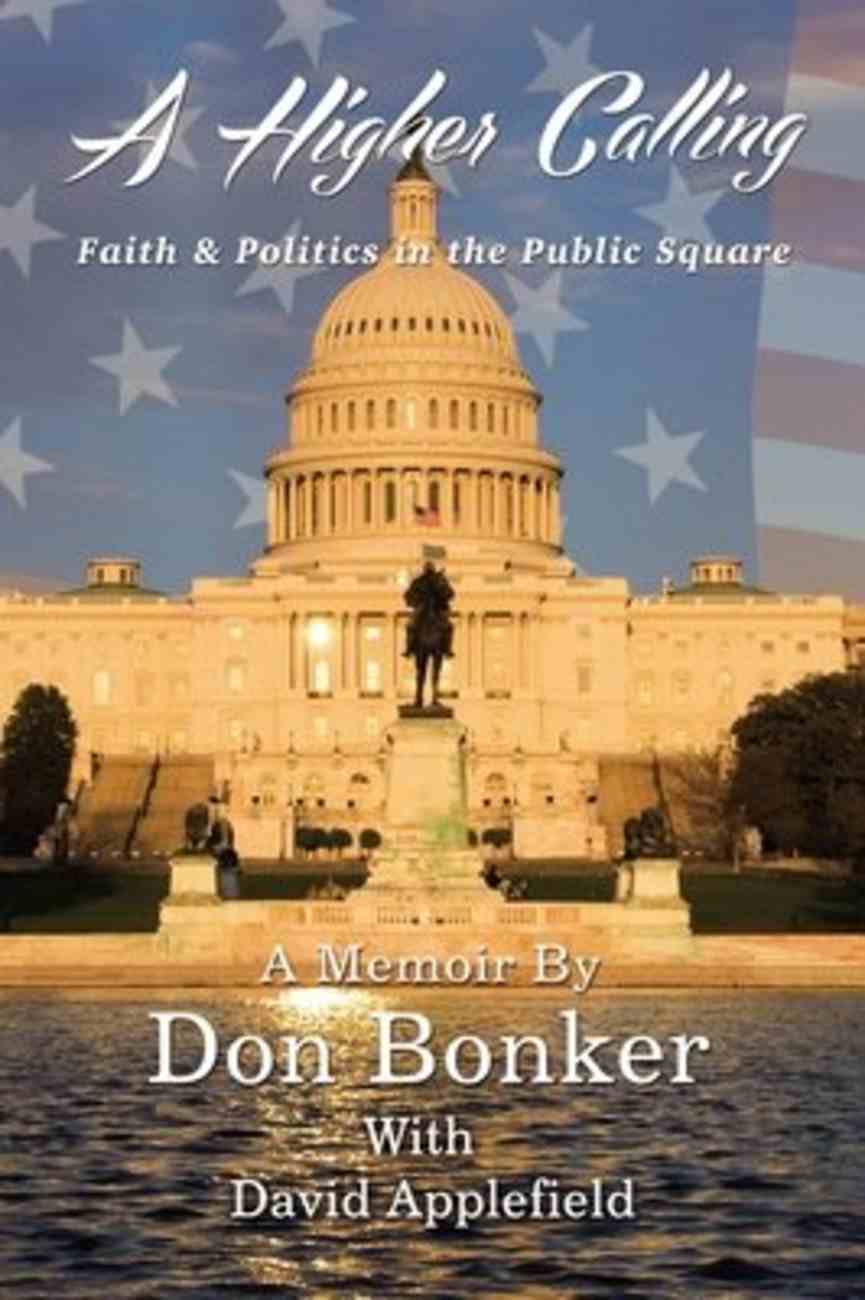 An exuberant autobiography that began with a fist fight at a get acquainted dance, then on to an adventurous path, cluttered with pot holes and uncertainty that took me beyond what I could ever imagine. Ultimately, it's about how you...
Available for immediate download.
---
Read using our free app on your tablet or mobile!
---
Free Shipping
for orders over $99.

An exuberant autobiography that began with a fist fight at a get acquainted dance, then on to an adventurous path, cluttered with pot holes and uncertainty that took me beyond what I could ever imagine. Ultimately, it's about how you will be remembered: is it your notable accomplishments or the values associated with who you were?


Re-visiting my life as a congressman, I began to realize this could be the inkwell that I'd dip my quill into as I shared how becoming a Christian, plus the influence of notable leaders and plenty of serendipity that helped shaped my public persona. It was a reminder about the importance of the higher standard in serving the public interest, obviously lacking in today's political culture.


During my fourteen years in Congress, I witnessed first-hand the civility and trust among the leadership of both political parties that trickled down to the committee rooms and in the House Chamber that lead to notable accomplishments. My own achievements on international trade, human rights, preserving our natural resources happened only because of bipartisan support. Not so today. In the Halls of Congress and beyond (social media), it is more about radical partisanship and the special interests that reigns amok over our political system--a traumatized Congress, verifying what we don't want to hear: this is democracy at its worst. Hopefully my book is revealing of democracy in its best form.


For those of faith who serve in elective office, there is plenty of scrutiny, as I experienced as a Democrat. Whether it's your adversaries, the skeptical media, or even supporters, there are lingering questions about who you are. Your moral fiber is always on the line, although some political figures manage to twist and slide and escape the judgment that they merit. And others get squarely called out and dragged before the court of public scrutiny. Hopefully, A Higher Calling well serve as a moral compass for others who must cope with their own challenges.


My good fortune was a select number of political leaders, whose integrity and moral courage had an influence on my personal and political life that I did not fully appreciate until writing this book. A few were men of faith and others were guided by a moral compass, embracing higher standards that put the national interest first and foremost. Their actions for the common good over political and material self-interest showed me the right way.


The act of re-living one's past was revealing of how the episodes and intrigue captured the essence who I was and to solidify the inevitable question: why am I here? That line of inquiry led me to a rather creative epiphany: it wasn't so much a memoir that I was prepared to write, but a call to action that made a big difference and has inspired me to share with others.


-Publisher
Don served fourteen years in the U.S. Congress, was assigned to the Foreign Affairs, specializing in human rights and international trade issues.nbsp; After Congress, he joined APCO Worldwide, a global public affairs firm, was president of the International Management & Development Institute for, and chaired the Parliamentary Human Rights Foundation.nbsp; He and his wife, Carolyn, have two children, Dawn Elyse and Jonathan, and 4 grandchildren on Bainbridge Island, WA