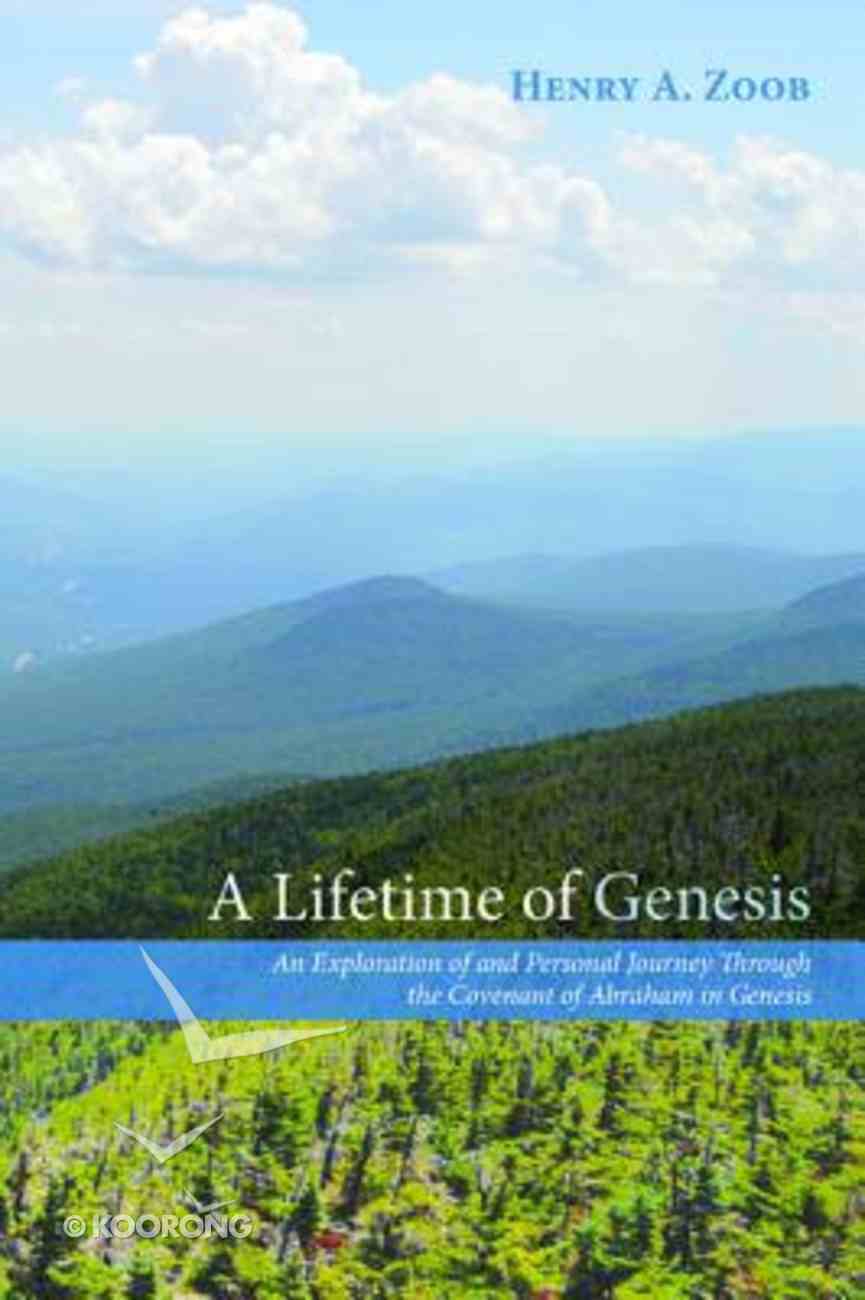 A Lifetime of Genesis: An Exploration of and Personal Journey Through the Covenant of Abraham in Genesis
For many readers of the Bible, there are two major obstacles to the enjoyment of scripture: comprehension and relevancy. In A Lifetime of Genesis, Rabbi Zoob seeks to help the reader overcome these obstacles. In clear, logical prose, Rabbi Zoob...
Out of Stock
Available to Order
---
Expected to ship in 5 to 6 weeks from Australia.
---
Free Shipping
for orders over $99.
For many readers of the Bible, there are two major obstacles to the enjoyment of scripture: comprehension and relevancy. In A Lifetime of Genesis, Rabbi Zoob seeks to help the reader overcome these obstacles. In clear, logical prose, Rabbi Zoob explains the course of the Covenant of Abraham in Genesis and how each major player--Abraham, Isaac, Jacob, Joseph, Sarah, Rebekah, Rachel, and Leah--has an impact on the development and continuity of the Covenant of Abraham. He solves the relevancy problem by sharing stories from his life that are connected to the patriarchal and matriarchal events and themes in each previous chapter. For example, following an analysis of the challenge of infertility that Abraham and Sarah faced, he tells the story of how he and his wife Barbara struggled through thirteen years of childlessness. And after the chapter on how Jacob wrestled with the angel and the many challenges in his life, Rabbi Zoob recalls his sibling struggles with his brother and his wrestling with seasonal depression. Rabbi Zoob hopes that his use of this midrashic process to discover personal insights will encourage the reader to do the same. ""Zoob's work is in part an enlightening analysis of the Covenant of Israel as it develops in the Book of Genesis. Yet, its power lies in his immersion into the narratives of Genesis which impel him to remember and relive his own life journey even as it demands our own self-reflection. His book is chock full of insights spawned by the Biblical characters which will challenge every modern reader."" --Norman J. Cohen, Provost and Professor Emeritus of Midrash, Hebrew Union College-Jewish Institute of Religion ""A Lifetime of Genesis is the fruit of a lifetime of rabbinic learning. It is heartfelt, learned, inspiring and, above all, wise. While many clergy have written autobiographies, to my knowledge, none have indexed their lives through a book of the Bible. Zoob effortlessly shuttles between serious biblical scholarship and candid--even searing--reflections on his own life and rabbinic teaching. The result is a compelling kaleidoscope of Jewish thought."" --Lawrence Kushner, Scholar-in-Residence, The Congregation Emanu-El, San Francisco; former rabbi of Congregation Beth El, Sudbury, MA; Author of Kabbalah: A Love Story ""This is an exceptional book. It makes an original and strong argument for the significance of covenant in Genesis, and it is without qualification the most honest and complete autobiography of an American rabbi we possess. Brilliantly, Rabbi Zoob links these two in a riveting analysis of Genesis and a fascinating memoir."" --Marc Lee Raphael, Nathan and Sophia Gumenick Professor of Judaic Studies, The College of William and Mary; Author of Diary of a Los Angeles Jew, 1947-1973: Autobiography as Autofiction Rabbi Henry A. Zoob is the Rabbi Emeritus of Temple Beth David in Westwood, Massachusetts. He holds a BA from Harvard and was ordained in 1967 at the Hebrew Union College-Jewish Institute of Religion. He earned a MA in Bible from Brandeis in 1987. He is the Founding Chair of the Rashi School, the Boston Area Reform Jewish Independent School and served on the founding boards of the Gann Academy (a pluralistic Jewish high school in Waltham, MA) and Mayyim Hayyim, Living Waters Community Mikveh.
-Publisher
Bestsellers in World Religions