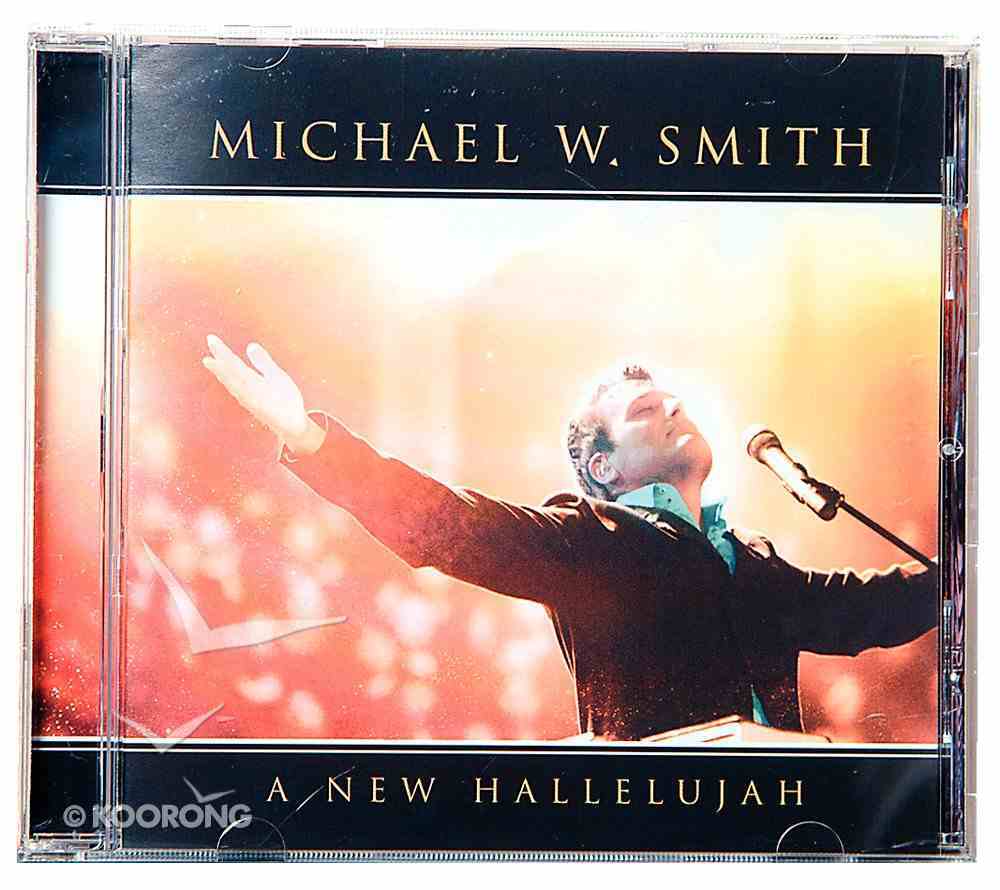 A New Hallelujah, Michael W. Smith's newest record, was recorded LIVE this past June in front of 12,000 people in Houston, TX. The record features The African Children's Choir, a 200 voice choir, and a special guest appearance by 2008...
---
Expected to ship on Monday from Australia.
---
Free Shipping
for orders over $99.
A New Hallelujah, Michael W. Smith's newest record, was recorded LIVE this past June in front of 12,000 people in Houston, TX. The record features The African Children's Choir, a 200 voice choir, and a special guest appearance by 2008 Grammy Award-Winner, Israel Houghton. It is Michael's passion to bring the LIVE WORSHIP experience back to the front of all of his ministry so we hope you'll join us as we celebrate A NEW HALLELUJAH! - Publisher.


:Recorded live on June 20 in Houston, TX with more than 12,000 worshippers in attendance, artist, composer, author and worship leader Michael W. Smith recorded his third highly-anticipated worship album A New Hallelujah.
-Publisher
PRODUCT DETAIL
Catalogue Code 

282251

Product Code 

602341013321

UPC 

602341013321

Tracks 

15

Department Music
Category Praise And Worship
Sub-Category General
Publisher Reunion Records
Release Date 

Oct 2008

Sales Rank 

40746

Dimensions 

124 x 140 x 10

mm

Weight 

0.085

kg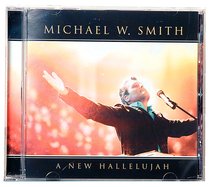 1. Prepare Intro
A New Hallelujah - DISC 1
1. Prepare Intro

0:59

2. Prepare Ye The Way

0:59

3. A New Hallelujah

0:59

4. When I Think Of You

0:59

5. Mighty To Save

0:59

6. Shout Unto God

0:59

7. Amazing Grace (my Chains Are Gone)

0:59

8. Deep In Love With You

0:59

9. Healing Rain/let It Rain

0:59

10. Majesty

0:59

11. I Surrender All

0:59

12. Grace

0:59

13. Mws Sharing

0:59

14. Help Is On The Way

0:59

15. The River Is Rising

0:59
Michael W. Smith, a multi-platinum recording artist has won three Grammy Awards, forty-five Dove Awards, an American Music Award, and has sold more than fifteen million albums. He has also given back to the global community, having raised funds to battle AIDS in Africa alongside U2's Bono; started Rocketown, a safe haven for young people in Tennessee to meet and find hope; and has helped to improve more than 70,000 children's lives through Compassion International. With a career spanning more than four decades, Smith has also starred in two films and written fourteen books, including a children's book series. He lives with his wife, Debbie, in Franklin, Tennessee. They have five adult children and sixteen grandchildren.
Over twenty-five years ago, Ray Barnett was on a humanitarian trip to war-torn Uganda when he gave a small boy a ride from his decimated home to the safety of another village. During the journey, the child did what he knew how to do best - he sang. That simple song of dignity and hope became the catalyst for a program that has changed the lives of thousands of children and reshaped the future of the African continent.
"When I went back to Canada and people were not very interested in Uganda, I remembered this small boy," Ray explained. "I knew that if only a group of these beautiful children could go to the West, people would be deeply moved and would certainly want to help." From there the African Children's Choir was born.
Rallying support from the West, Ray co-ordinated the first tour of the Choir, which successfully brought the voices of 31 children of war-torn Africa to the West. The Choir inspired audiences with their stories and raised enough funds to open the first Children's Home at Makerere. The Home provided a stable environment and a quality education for the Choir children and additional children who needed care. The success and instant popularity of the first tour encouraged Ray to continue; and a second Choir was selected from the Children's Home, and the African Children's Choir began another tour.
The Choir's success meant that it was able to provide for many children beyond those in the Choir. Over the next few years, six more children's homes were established to care for vulnerable children, many of whom had been orphaned during the war. Additionally, the African Children's Choir established a number of special Literacy Schools in Uganda where hundreds of children learned to read and write and gained confidence and skills that ensured a brighter future.
Israel Houghton is considered a forerunner and architect of cross-cultural worship. He has written hundreds of songs for the church worldwide and is an award-winning producer and arranger. He serves as worship leader at Lakewood Church in Houston with Pastor Joel Osteen. Engaged in full-time ministry since 1989, Israel has touched the hearts of millions across the globe through his anointed, God-inspired music.

With a desire to draw people of all races, ages and cultures together through worship, Israel and New Breed meld sounds and songs to create music that breaks down barriers and defies categorisation. Together with the vocalists and musicians of New Breed, Israel uses his own multi-cultural upbringing as a reference point. "It's not a white sound or black sound, it's a Kingdom sound," explains the songwriter and producer. All the while, this dedicated group of ministers continues to tour extensively and to serve at their local churches.

Israel and New Breed has achieved a synthesis of music and message that is electrifying and activating audiences inside and outside of traditional church walls. Most of their albums have to be recorded before live audiences to capture their singular infectious energy. Leader, singer, songwriter and multi-instrumentalist Israel Houghton has seen his compositions become integral components for progressive now-generation churches.

Israel's story is remarkable in itself. Born biracial in 1971 to a white mother who was disowned by her family and abandoned by the child's father, Israel was given his biblical name from a word she saw repeatedly in the Bible given to her by the woman who ministered to her on the streets of San Diego. Not long after Israel was born she married Henry Houghton and they raised Israel and his three younger siblings in Arizona and New Mexico. An interest in music settled within him early on. "I was the kid in church who jumped on the drums at the end of service and annoyed everybody! But my mom is a phenomenal piano player who taught me the basics. And I learned the guitar on a bet from a guy who didn't think I had the discipline to do it. It was 1986 and I was 15 years old. Our bet was 30 days, and in that time I learned how to play practising every single day. I've always been like that about anything I set my mind to. I've always had this feeling that I'm not here to take up free oxygen. Whatever I'm here to do, I'm going to impact my immediate world and, hopefully, the world at large. It's just inherent."

Israel is modest when it comes to acknowledging his musical gifts but his talent is clear from the sophistication of the chord and rhythm changes to the passion of his vocals. "My parents were pastors in a church in Santa Fe," he shares, "On Saturday nights we would do outreach programs with music and theatre. We'd take pop songs and change the lyrics to be more evangelistic - pop/rock/funky stuff from Journey to Stevie Wonder, though songs like "Don't Stop Believing" and "Love's in Need of Love Today" didn't need much tweaking. The musical training came from elbow grease after school."

"I'm not a phenomenal musician," he insists. "I just make what I know work for me. But what I am good at is relationships - connecting with guys that speak a musical language. I've never been afraid of sharing the spotlight with musicians that are ten times better than me because it's not about me. It's about having a great encounter with God and a great experience."
Bestsellers in Praise And Worship