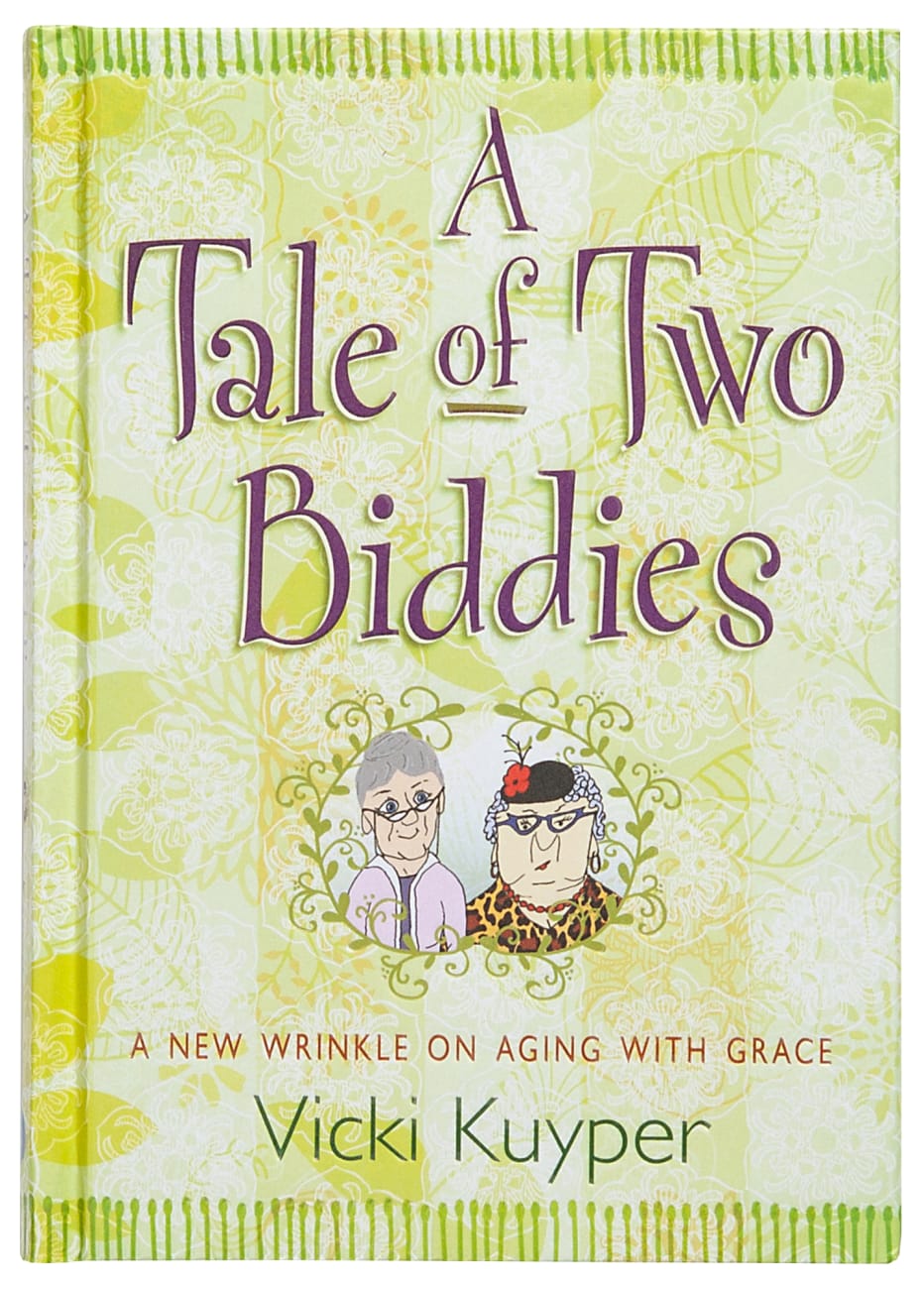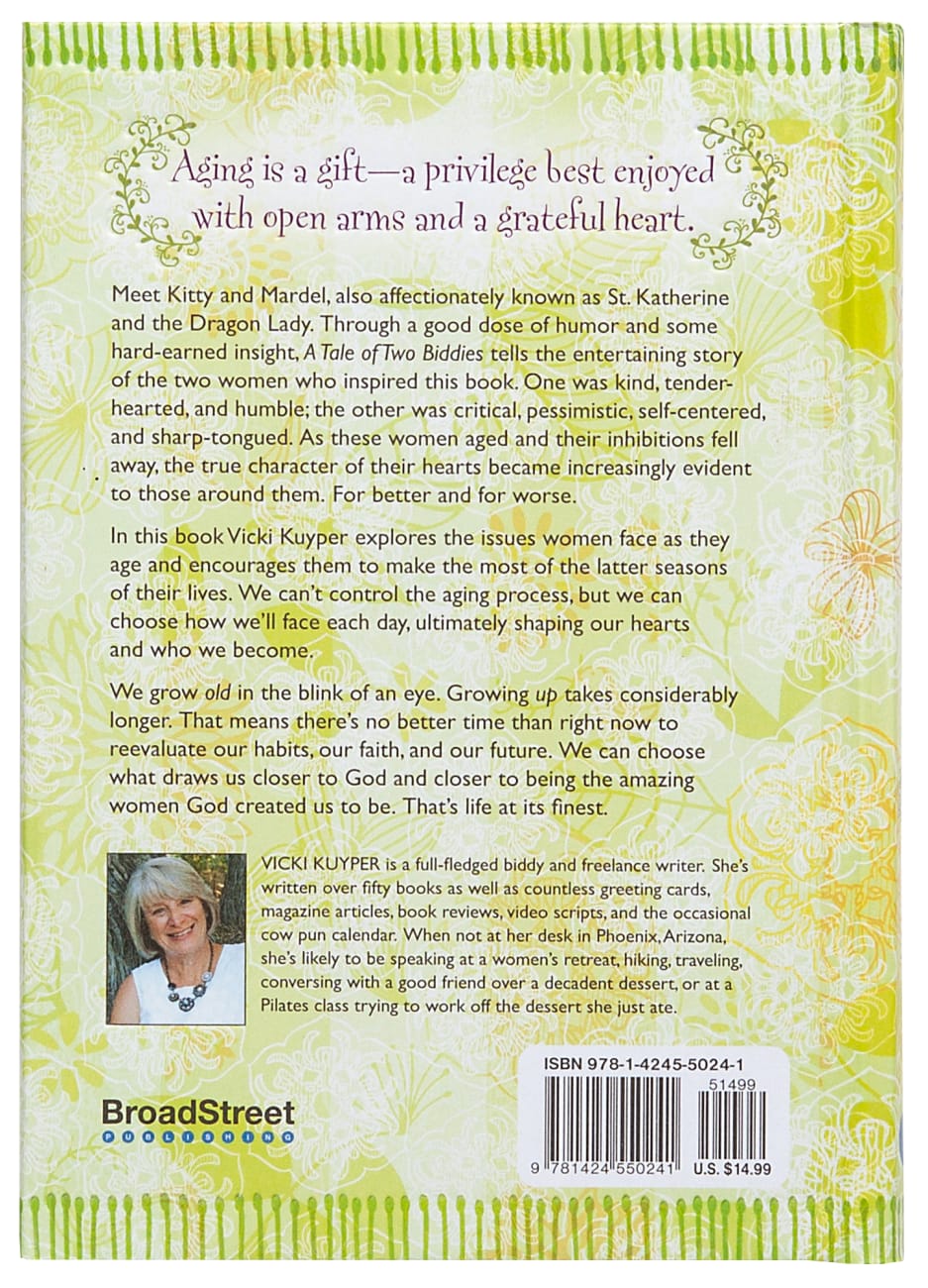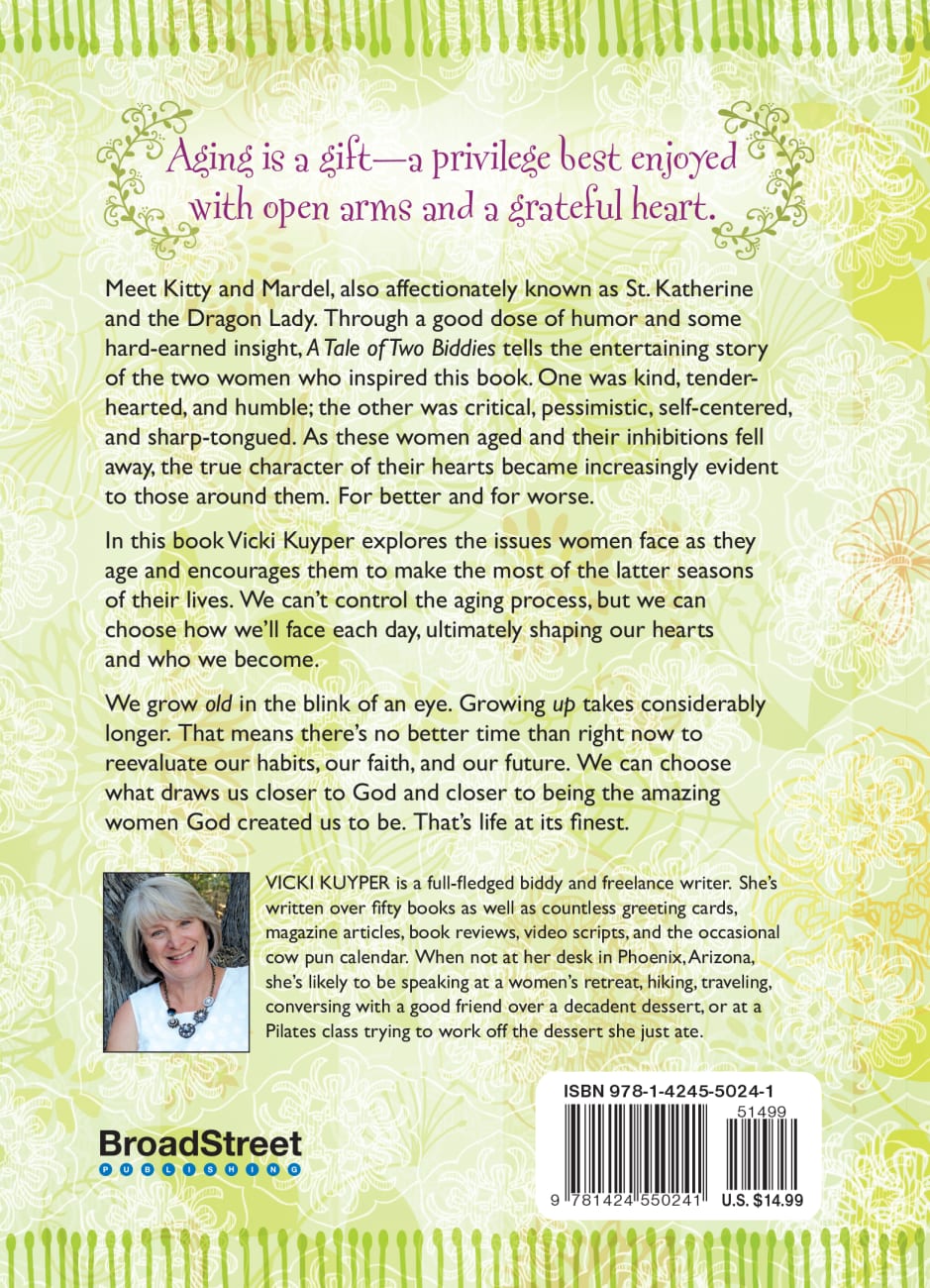 Aging is a gift, not a given-a privilege best enjoyed with open arms and a grateful heart. Through a good dose of humor, balanced with some hard-earned insight,
A Tale of Two Biddies
encourages women to make the most of
...
Out of Stock
Available to Order
---
Expected to ship in 6 to 7 weeks from Australia.
---
Free Shipping
for orders over $99.

Aging is a gift, not a given-a privilege best enjoyed with open arms and a grateful heart. Through a good dose of humor, balanced with some hard-earned insight, A Tale of Two Biddies encourages women to make the most of the latter seasons of their lives.


Throughout the book, readers will hear of the two biddies who inspired the title: one who was kind, tender-hearted, and humble, and the other who was critical, pessimistic, self-centered, and sharp-tongued. As these two women aged and their inhibitions fell away, the true nature of their hearts became increasingly evident to those around
them.


This gift book takes a light-hearted look at topics such as menopause, feathering the empty nest, and
"senior moments." We can't control the aging process, but we do have a choice as to how we're going to face each day. These choices help shape our hearts as well as our lives. In light of aging, we are reminded to choose wisely while we're still young enough to have all of our mental faculties intact!


Publisher Description


Aging is a gift, not a given--a privilege best enjoyed with open arms and a grateful heart. Through a good dose of humor, balanced with some hard-earned insight, "A Tale of Two Biddies "encourages women to make the most of the latter seasons of their lives.


Throughout the book, readers will hear of the two biddies who inspired the title: one who was kind, tender-hearted, and humble, and the other who was critical, pessimistic, self-centered, and sharp-tongued. As these two women aged and their inhibitions fell away, the true nature of their hearts became increasingly evident to those around them. This gift book takes a light-hearted look at topics such as menopause, feathering the empty nest, and "senior moments."


We cannot control the aging process, but we do have a choice as to how we're going to face each day. These choices help shape our hearts as well as our lives. In light of aging, we are reminded to choose wisely while we're still young enough to have all of our mental faculties intact



Vicki Kuyper has written more than 50 books, including Jesus Speaks to Teens and Wonderlust: A Spiritual Travelogue for the Adventurous Soul. Her latest release is Breaking the Surface: Inviting God into the Shallows and Depths of Your Mind.Vicki has worked on a wide variety of projects for companies including Integrity Music, the International Bible Society, NavPress, Willow Creek, and Compassion International. She's also written numerous magazine articles, book reviews, video scripts, greeting cards, and the occasional cow-pun calendar. When Vicki isn't writing, she often speaks at women's r



Bestsellers in Christian Living