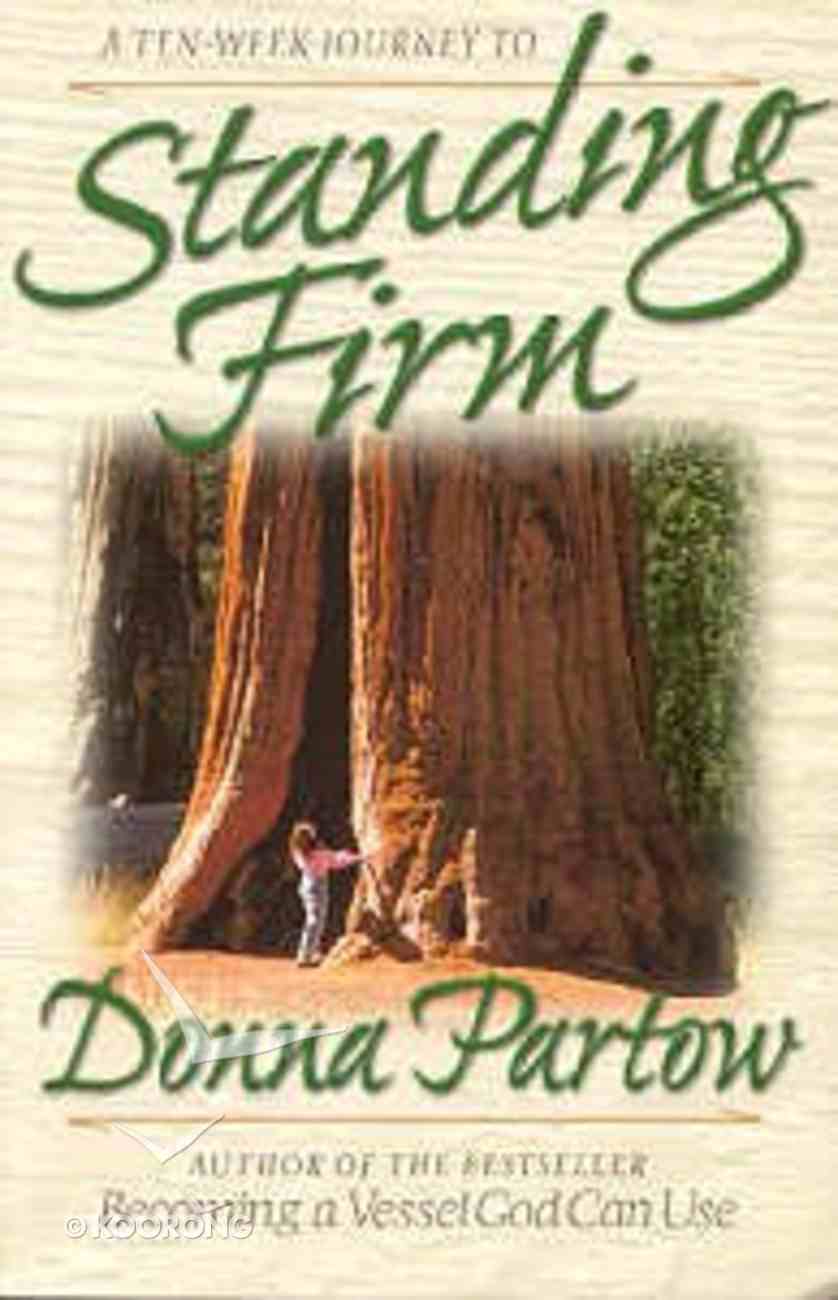 A Ten-Week Journey to Standing Firm
---
Free Shipping
for orders over $99.
10 Weeks
-Publisher
The mighty redwood tree stands tall in the midst of all that nature can place against it???fire, wind, and torrential rains. In much the same way, when life hands us more than we can bear, circumstances overwhelm us, or we are tempted to make the safe choice rather than the right choice, God gives us the opportunity to stand firm. As you discover God's truth for your life, you'll develop the courage to stand firm upon the grace and mercy of God, no matter what other people think. You'll learn how to live your life???even if it's not the life you would have chosen for yourself???without explanation, without apology. When life is difficult, stand firm. When relationships crumble, stand firm. When heartache comes, stand firm. Donna Partow takes you on a journey into the riches of God's grace and the ways in which it can give you the strength to carry on. Poignantly written and amazingly transparent, these pages will challenge your spirit and touch your emotions.
-Publisher
When life's difficult circumstances become overwhelming, the temptation is to take the easy road. This book shows the power and purpose for standing firm on God's truth and allowing ourselves to be shaped by the trials through which we persevere.
-Publisher
Donna Partow is a bestselling author, Christian communicator, and a popular guest on more than two hundred radio and TV shows, including Focus on the Family. Her books include Becoming a Vessel God Can Use, This Isn't the Life I Signed Up For, and A Woman's Guide to Personality Types. She and her family live in Arizona.