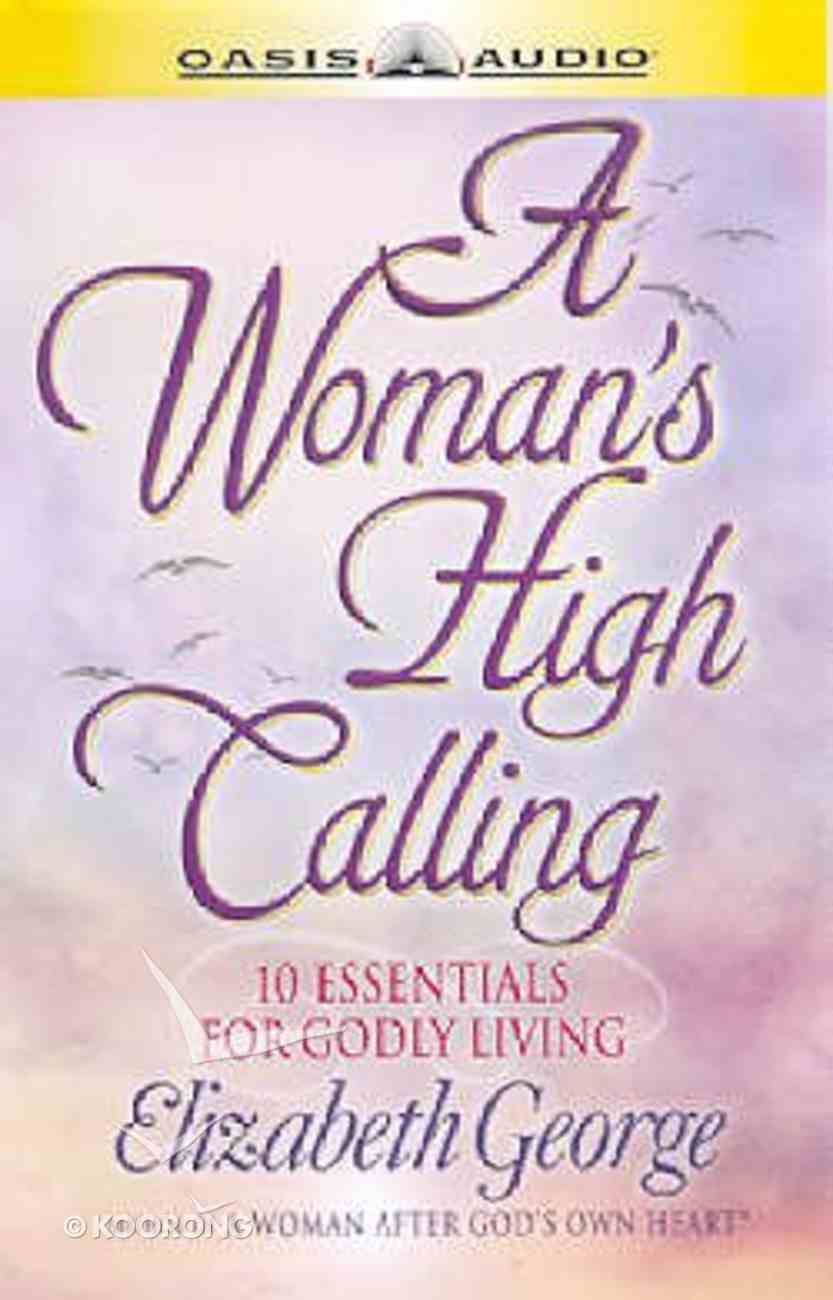 ---
Free Shipping
for orders over $99.
3.5 Hours In 2 CDs
-Publisher
If the cry of your heart is to exchange the clutter and chaos of everyday life for a simple focus on what's really important, the Bible has the information we need to do just that. In God's Word are found the essentials God values most in a woman - essentials that make life simpler...bring true fulfillment...and put you on the path to Godly living. But, what are these essentials? That's the message you'll hear in this audiobook, gleaned by Elizabeth George from Titus 2:3-5, where God gives instruction on behavior, activity, and focus, as women, mothers, wives, and mentors. There's no higher calling than to spend your days serving God and others. Start simplifying your life right now by putting these ten priorities into practice in all that you do...and experience the joy that comes from living in a way that pleases God and fulfills His purposes for you life.
-Publisher
One of the greatest challenges women face is dealing with so many demands and expectations. What are a woman's greatest priorities? How can she make sure she focuses on what really counts? Drawing on Titus 2:3-5, Elizabeth shares the simple steps a woman can take to make these essentials a joyous reality. Above all, this book affirms how special each and every woman is. Women will become excited as they see that God's calling is a powerful privilege filled with meaning and purpose.
-Publisher
Elizabeth George, whose books have sold more than 4.8 million copies, is the author of A Woman After Gods Own Heart (more than 930,000 copies sold) and Walking with the Women of the Bible. Shes also a popular speaker at Christian womens events. Elizabeth and her husband, Jim, are parents and grandparents, and have been active in ministry for more than 30 years.
Bestsellers in Audio Book