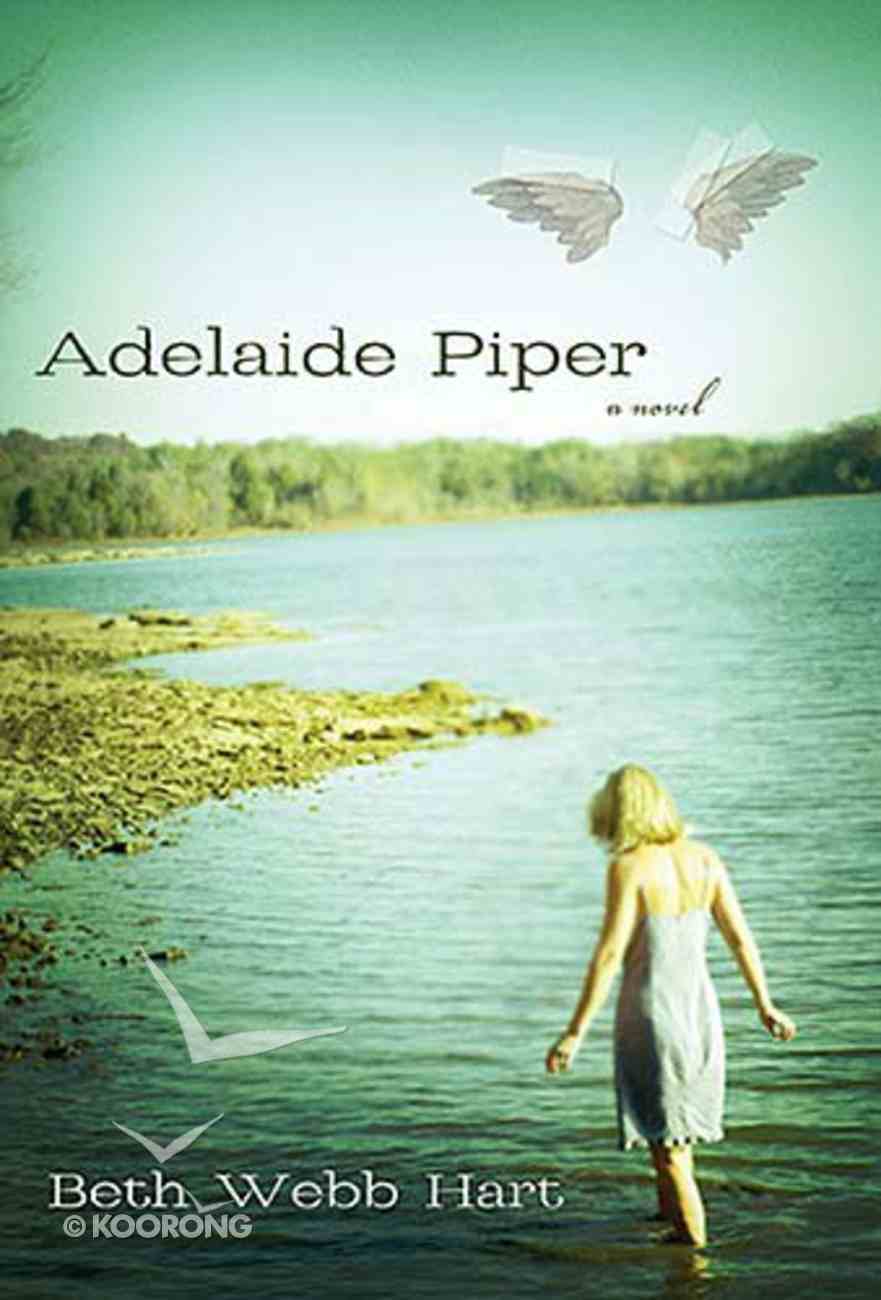 Chapter One Home Williamstown The paper mill's two fingers of smoke rise out of the thick gray sky. They coat my throat with their stench and when I swallow I have sipped the sewer. Run your finger across the layer...
Out of Stock
Available to Order
---
Expected to ship in 5 to 6 weeks from Australia.
---
Free Shipping
for orders over $99.
Chapter One Home Williamstown The paper mill's two fingers of smoke rise out of the thick gray sky. They coat my throat with their stench and when I swallow I have sipped the sewer. Run your finger across the layer of soot on the corner of Main and King and taste the steel mill whose furnace devours one ton of coal each week. Look in the inlet where the dye is dumped from the textile mill and you might see a stained brim belly up from what some folks call industry. A poem by Miss Adelaide Piper, Grade 10, Williamstown High School Published in the Palmetto State Paper on November 5, 1987 ~~~ By high school, I was a poet, if you can believe that. And the very words that had stumped me as a child became my strongest allies. I stumbled upon the art form quite by accident. I mean, I'd always loved music and the sounds of words when you put them together. But when I panicked over a creative writing assignment from Mr. Gaskins--a new and handsome English teacher I suspected was an environmental activist--I wrote the poem above to get into his good graces. Before I knew it, he had submitted it to the state paper's student contest, and after it was published, the Williamstown Chamber of Commerce hated my teenage guts, and Papa Great (my grandfather, my father's employer, and the head of the textile mill) all but disowned me. ~~~ Two years down the road it was by default that Principal Dingledine asked me to give the valedictorian address in the crumbling gymnasium one June morning in 1989. I was actually third in the Williamstown High School senior class, but the rightful valedictorian, Georgianne Mayfield, was six months pregnant, and the would-be salutatorian and my senior dance date, Lazarus Greene, had moved to Norfolk on account of his daddy's port transfer. So it was up to me to address the faculty and students whom, to be honest, I hoped I'd never see again. "Pickaninny's girl," Charlene Roe said as I made my way to the front of the class processional. My cheap turquoise graduation gown was open at the bottom, and when I reached down to pull it closed, the first page of my speech slipped out of my folder and landed at the foot of the second-biggest Philistine in the class, Bubba Ratliff. "Pipe down, Piper," he said, eyeing me hard as I snatched the paper out of his hand. Averill Skaggs, the ringleader of the bunch, had coined that catchy chant when I ran for class president our freshman year. My campaign (which focused on creating a healthier learning environment) threatened to move the smoking section to the back corner of campus so that every member of the student body wouldn't have to walk through a cloud of burning cancer sticks on the way to class. Averill and his smoking-section hoodlums hated this idea, as well as my plan to curb the dust from the shop class, where he spent most days feeding pieces of pine through dangerous machines to build gun racks and boxes for his snuff. He had been the first to raise his hand with a question during that freshman-year campaign assembly, and if I closed my eyes, I could still see him standing at the top of the bleachers, his peach fuzz of a mustache tucked between his pursed lips as he called out, "What's that on your forehead, Piper? Bird dropping?" The freshman class had erupted with laughter. I lost the race. And I often blamed Averill for the fact that no boy from my class ever asked me out. With one glorious exception, the only head I'd ever turned was my second cousin's, Randy Stubbs, who finagled his way into most family gatherings and tried to woo me with fis
-Publisher
Adelaide Piper, small-town Gen-X debutante and renegade poetess, calls her own tune. But Piper's tunes lead her and those closest to her to dangerous places. Tragedy and heartbreak mean a return to the very ground that she once cursed, though with a deeper appreication for that Southern heritage, however infirm it may be.
-Publisher
Beth Webb Hart, a South Carolina native, is the best-selling author of Grace at Low Tide and The Wedding Machine. She serves as a speaker and creative writing instructor at schools, libraries, and churches throughout the region, and she has received two national teaching awards from Scholastic, Inc. Hart lives with her husband and their family in Charleston.