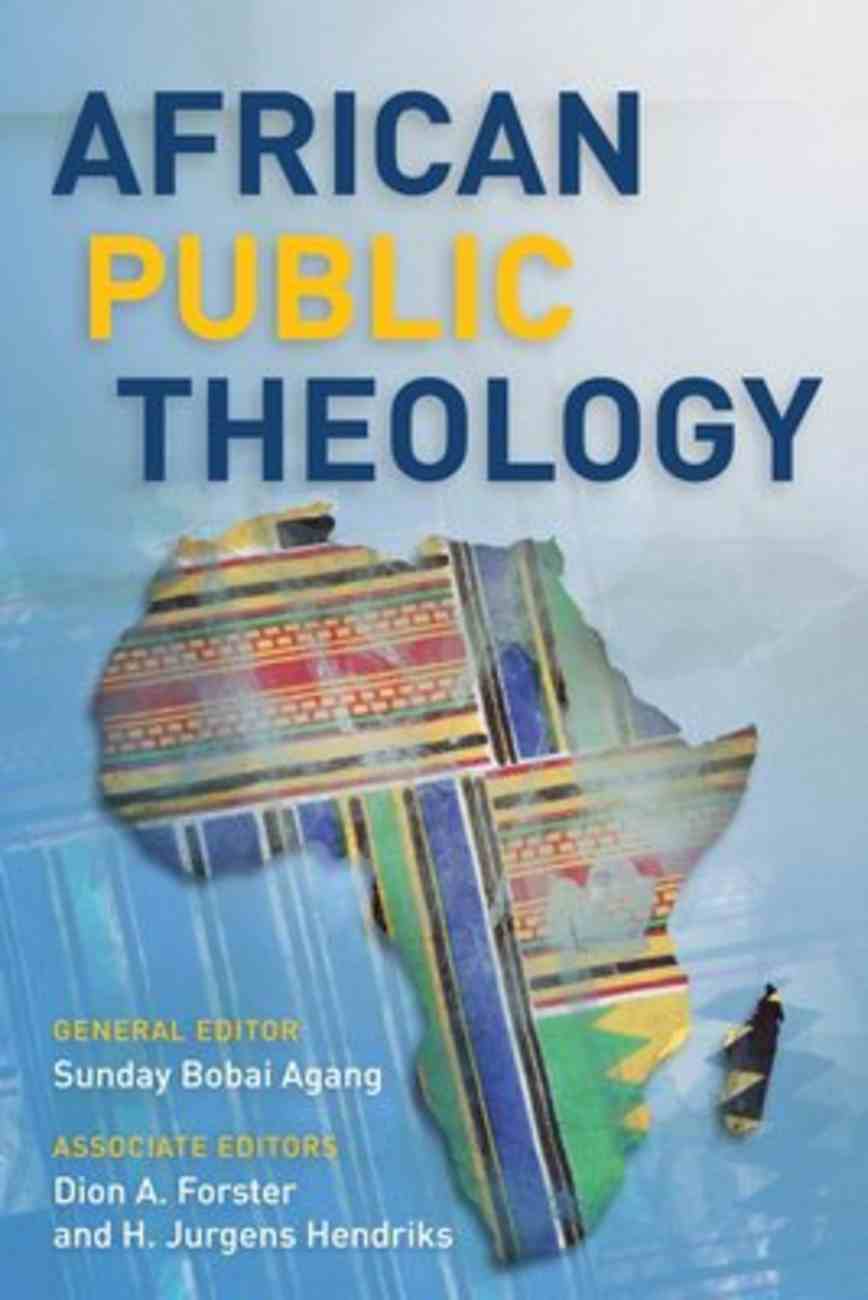 Africa needs leaders and Christians from every walk of life to rediscover their identity and purpose in all spheres of society. African Public Theology sounds a clarion call to accomplish this vital task. God created all humans equally, intending for...
---
Expected to ship tomorrow from Australia.
---
Free Shipping
for orders over $99.

Africa needs leaders and Christians from every walk of life to rediscover their identity and purpose in all spheres of society. African Public Theology sounds a clarion call to accomplish this vital task. God created all humans equally, intending for us to live in community and take responsibility for the world around us - a mandate we need to act on.


Through faithful application of Scripture to contexts common in the continent today, contributors from across Africa join as one to present a vision for the Africa that God intended. No simplistic solutions are offered - instead African Public Theology challenges every reader to think through the application of biblical principles in their own community, place of work and sphere of influence. If we heed the principles and lessons that God's word has for society, culture and public life, then countries across Africa can have hope of a future that is free from corruption and self-promotion and is instead characterized by collective stewardship and servant-hearted leadership.


-Publisher
Sunday Bobai Agang has deep personal experience of the violence between Christians and Muslims that roils his homeland, Nigeria. He lost a beloved pastor and a close relative to it. His experience led him to focus his doctoral thesis at Fuller on the sources of such violence and the way Christians should respond to it. It has also led him to found Gawon Ministries to provide humanitarian and spiritual care for Christian and Muslim widows and orphans. He is currently the provost of a major seminary in Nigeria, where he trains future leaders for the church in Nigeria. nbsp;
<ol>
<li>foreword</li>
<li>preface</li>
<li>acknowledgements</li>
<li>contributors</li>
<li>part 1 Introduction To Public Theology
<ol>
<li>the Need For Public Theology In Africa</li>
<li>the Nature Of Public Theology</li>
<li>the Bible And Public Theology</li>
<li>the Trinity And Public Theology</li>
<li>public Theology And Identity</li>
</ol>
</li>
<li>part 2 Public Theology And Public Life 65
<ol>
<li>democracy, Citizenship And Civil Society</li>
<li>work</li>
<li>economics</li>
<li>poverty</li>
<li>rural Community Development</li>
<li>education</li>
<li>the Environment&amp;nbsp;</li>
<li>science</li>
<li>health</li>
<li>human Rights</li>
<li>gender</li>
<li>migration And Human Trafficking</li>
<li>refugees And Stateless People</li>
<li>interfaith Relations</li>
<li>the State</li>
<li>police And Armed Forces</li>
<li>land Issues</li>
<li>the Media</li>
<li>the Arts</li>
<li>leadership</li>
<li>intergenerational Issues</li>
</ol>
</li>
<li>part 3 Public Theology And The Church
<ol>
<li>christianity And The Church In Africa</li>
<li>mobilizing The Church In Africa</li>
<li>towards The Africa God Wants</li>
</ol>
</li>
<li>appendix: Agenda 2063: The Africa We Want</li>
<li>bibliography</li>
</ol>