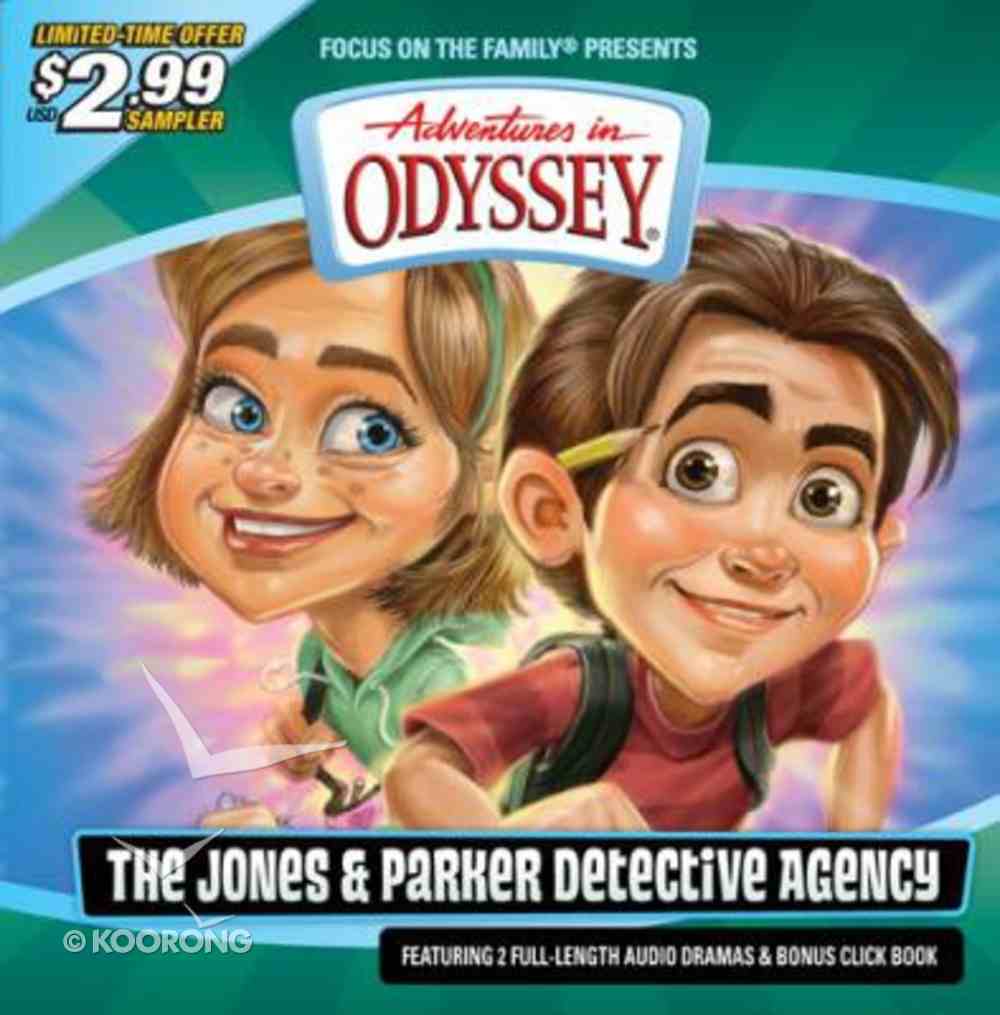 Aio Sampler: Jones and the Parker Detective Agency (Adventures In Odyssey Audio Series)
There's something mysterious going on in everyone's favorite town. . . . Odyssey, of course! No mystery is too big or too scary for Emily Jones and Matthew Parker as they uncover the culprit who took Barrett's Verminoids game and...
---
Free Shipping
for orders over $99.
There's something mysterious going on in everyone's favorite town. . . . Odyssey, of course! No mystery is too big or too scary for Emily Jones and Matthew Parker as they uncover the culprit who took Barrett's Verminoids game and unmask the Phantom who haunts the school play. The Jones and Parker Detective Agency is on the case, but who knows what's in store for these young detectives?
Adventures in Odyssey is exciting, values-based audio entertainment for the whole family—brought to life by actors who make you feel like part of the experience. Here's another great opportunity to introduce new listeners to Adventures in Odyssey and at $2.99, it makes a perfect impulse buy.
This sampler includes the following episodes: "Game for a Mystery" and "Stage Fright."
-Publisher
There's something mysterious going on in everyone's favorite town... . Odyssey, of course! No mystery is too big or too scary for Emily Jones and Matthew Parker as they uncover the culprit who took Barrett's Verminoids game and unmask the Phantom who haunts the school play. The Jones and Parker Detective Agency is on the case, but who knows what's in store for these young detectives?
Adventures in Odyssey is exciting, values-based audio entertainment for the whole family—brought to life by actors who make you feel like part of the experience. Here's another great opportunity to introduce new listeners to Adventures in Odyssey and at $2.99, it makes a perfect impulse buy.
This sampler includes the following episodes: "Game for a Mystery" and "Stage Fright."
-Publisher
Bestsellers in Childrens Audio