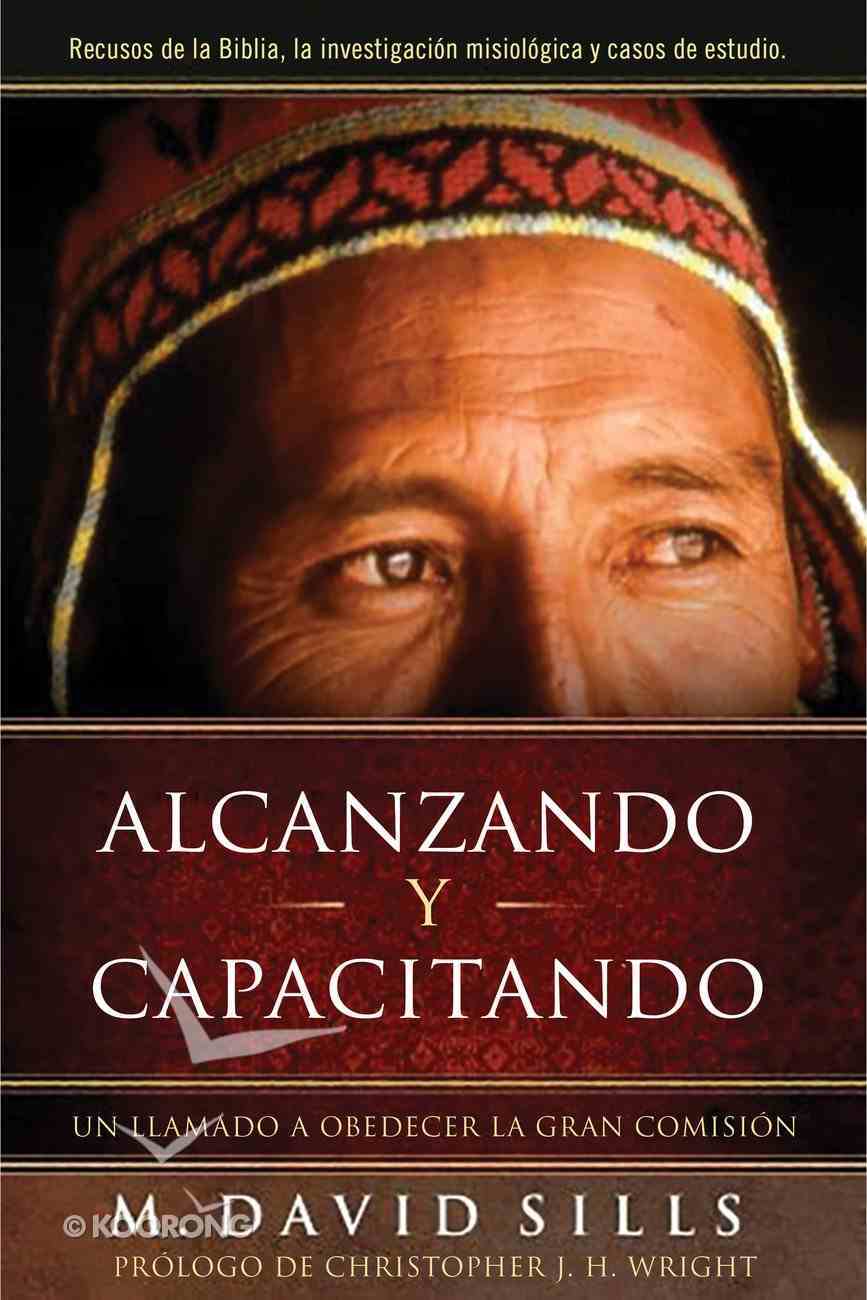 : Todos los cristianos entendemos que Cristo nos ha ordenado alcanzar a los perdidos alrededor del mundo. Sin embargo, la orden de Cristo es más amplia y profunda que el simple hecho de alcanzar a los perdidos. Cristo llama a...
Unavailable. Out of Print. Only available while stock lasts.
Out of Print
---
Free Shipping
for orders over $99.
:
Todos los cristianos entendemos que Cristo nos ha ordenado alcanzar a los perdidos alrededor del mundo. Sin embargo, la orden de Cristo es más amplia y profunda que el simple hecho de alcanzar a los perdidos. Cristo llama a Su iglesia para hacer discípulos entre todos los pueblos y para enseñarles a obedecer lo que Él nos ha mandado. Alcanzando y capacitando examina dicha tarea y destaca la necesidad de una misionología completa y equilibrada que obedezca el mandamiento mencionado.
En tanto que el evangelismo y la plantación de iglesias son componentes esenciales de un programa misionero bíblico, son apenas la primera ola de la tarea a la cual hemos sido llamados. Alcanzando y capacitando examina las metodologías de las misiones contemporáneas y defiende el regreso a la tarea bíblica de alcanzar y enseñar a las naciones por amor a Cristo. Al resumir los temas esenciales para establecer un ministerio que produzca creyentes autóctonos discipulados y capacitados, Sills proporciona ejemplos de lo que queda de lado al observar el proceso de alcanzar a otros y de retirarse demasiado pronto.
Ya sea usted un misionero experimentado, un estudiante o alguien que recién siente curiosidad por las misiones, Alcanzando y capacitando le revelará maneras en que usted puede obrar con mayor fidelidad a lo que Cristo lo ha llamado y equipado para hacer.

All Christians understand that Christ has commanded us to reach the lost around the world. Yet, Christ's command is broader and deeper than simply reaching them. He has called His church to make disciples of all people groups and to teach them to observe all He commanded us. Reaching and Teaching examines this task and emphasizes the need for a thorough and balanced missiology that is obedient to it.
While evangelism and church planting are essential components of a biblical missions program, they are merely the first wave of the task to which we have been called. Reaching and Teaching surveys contemporary missions methodologies and advocates a return to the biblical task of reaching and teaching the nations for Christ's sake. Outlining issues essential to establishing a ministry that results in discipled and trained national believers, Sills provides examples of what is left in the wake of reaching and leaving too quickly.
Whether you are a seasoned missionary, student, or newly curious about missions, Reaching and Teaching will reveal ways you can be more faithful to what Christ has called and equipped you to do.

-Publisher
Christopher J. H. Wright (Ph.D., Cambridge) was born in BelfChristopher J. H. Wright (Ph.D., Cambridge) was born in Belfast, Northern Ireland. His doctorate is in Old Testament ethast, Northern Ireland. His doctorate is in Old Testament ethics. He taught Old Testament in India for five years (1983-1ics. He taught Old Testament in India for five years (1983-1988) at Union Biblical Seminary, and then returned to the fa988) at Union Biblical Seminary, and then returned to the faculty of All Nations Christian College, a missionary traininculty of All Nations Christian College, a missionary traininC
Bestsellers in Global Language