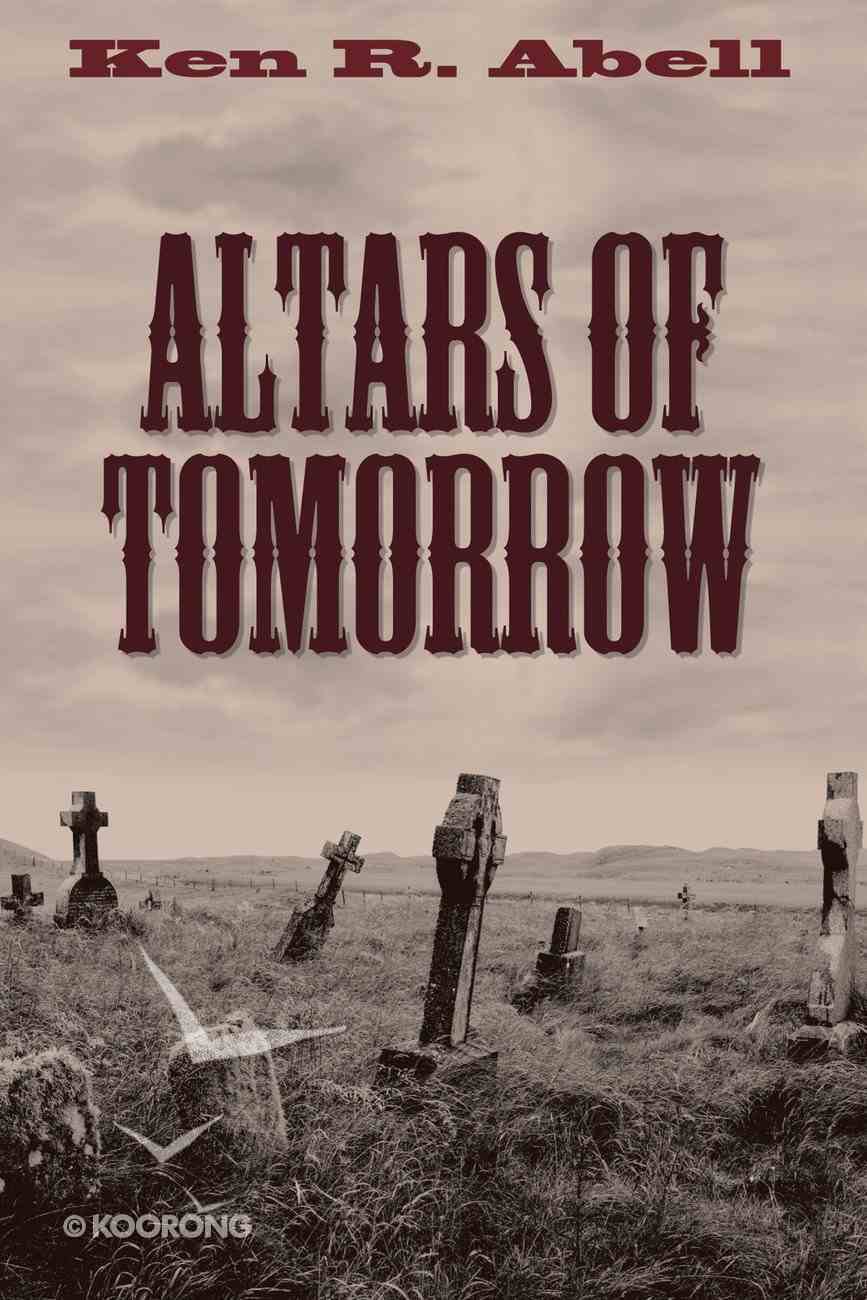 Set in and around the boomtown of Creede, Colorado, in 1892, Altars of Tomorrow is the final chapter of the Deacon Coburn narrative that began in Days of Purgatory. It is a poignant story that explores the triumph of hope...
Available for immediate download.
---
Read using our free app on your tablet or mobile!
---
Free Shipping
for orders over $99.
Set in and around the boomtown of Creede, Colorado, in 1892, Altars of Tomorrow is the final chapter of the Deacon Coburn narrative that began in Days of Purgatory. It is a poignant story that explores the triumph of hope and redemption in the context of human frailty. Worn down to a ragged frazzle, the River Brethren man from Conoy Creek arrives in town after being in the saddle for nearly eight months. He discovers his daughter now has two rough and tumble sons running along a thin line between shenanigans and delinquency. Coburn comes to the aid of a victim of their mischievous pranks, extending tender mercies to a soul-scarred man whose mind was broken at Chancellorsville. The mystery of Lucinda Enochelli is drawn to a surprising completion when she delivers Coburn a document from his past. The cast of characters is woven into reflective subplots imbued by the tension that comes from confronting questions about life and death, and the contrast between the temporal and the eternal. The words of Sally Twosongs serve as a ribbon wrapped around the ambiguities to provide a bedrock foundation on which to stand: "The Creator's plans and purposes are beyond our ability to reason or comprehend. As it has always been and always shall be."
-Publisher
Ken R. Abell resides in New Mexico with his wife, Anita. They serve the Overcomers Program at Navajo BIC Mission. Among other projects, he is writing the opening episode of The Beadle Files, a hardboiled mystery series set in the 1920s. His work can be found at www.wantedman.org