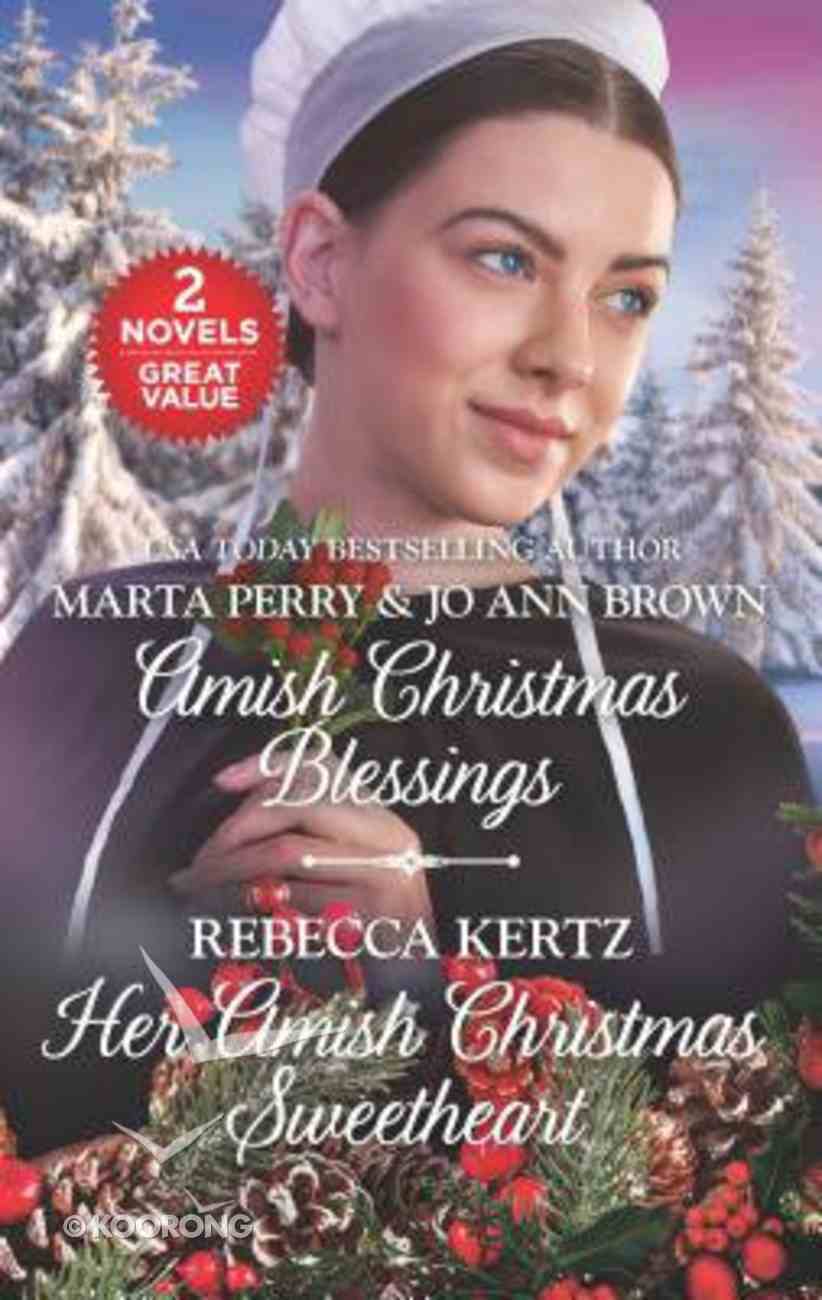 Amish Christmas Blessings/Her Amish Christmas Sweetheart (Love Inspired 2 Books In 1 Series)
---
Free Shipping
for orders over $99.
Amish Christmas Blessings/Her Amish Christmas Sweetheart (Love Inspired 2 Books In 1 Series)
Marta Perry realized she wanted to be a writer at age eight, when she read her first Nancy Drew novel. A lifetime spent in rural Pennsylvania and her own Pennsylvania Dutch roots led Marta to the books she writes now about the Amish. When she's not writing, Marta is active in the life of her church and enjoys traveling and spending time with her three children and six beautiful grandchildren. Visit her online at www.martaperry.com. C
Rebecca Kertz moved to rural Delaware as a young newlywed. First introduced to the Amish world when her husband took a job with an Amish construction crew, she enjoyed watching the children at play and in swapping recipes with the Amish foreman's wife. Rebecca resides happily with her husband and dog. She feels blessed to have family nearby. She enjoys visiting Lancaster County, the setting for her Amish stories. When not writing, she enjoys traveling, reading and doing crafts.
Jo Ann Brown has published over 100 titles under a variety of pen names since selling her 1st book in 1987. A former military officer, she enjoys telling stories, taking pictures, and traveling. She has taught creative writing for more than 20 years and is always excited when one of her students sells a project. She has been married for more than 30 years and has three children. Currently she lives in Nevada. She enjoys hearing from her readers. Drop her a note at www.joannbrownbooks.com