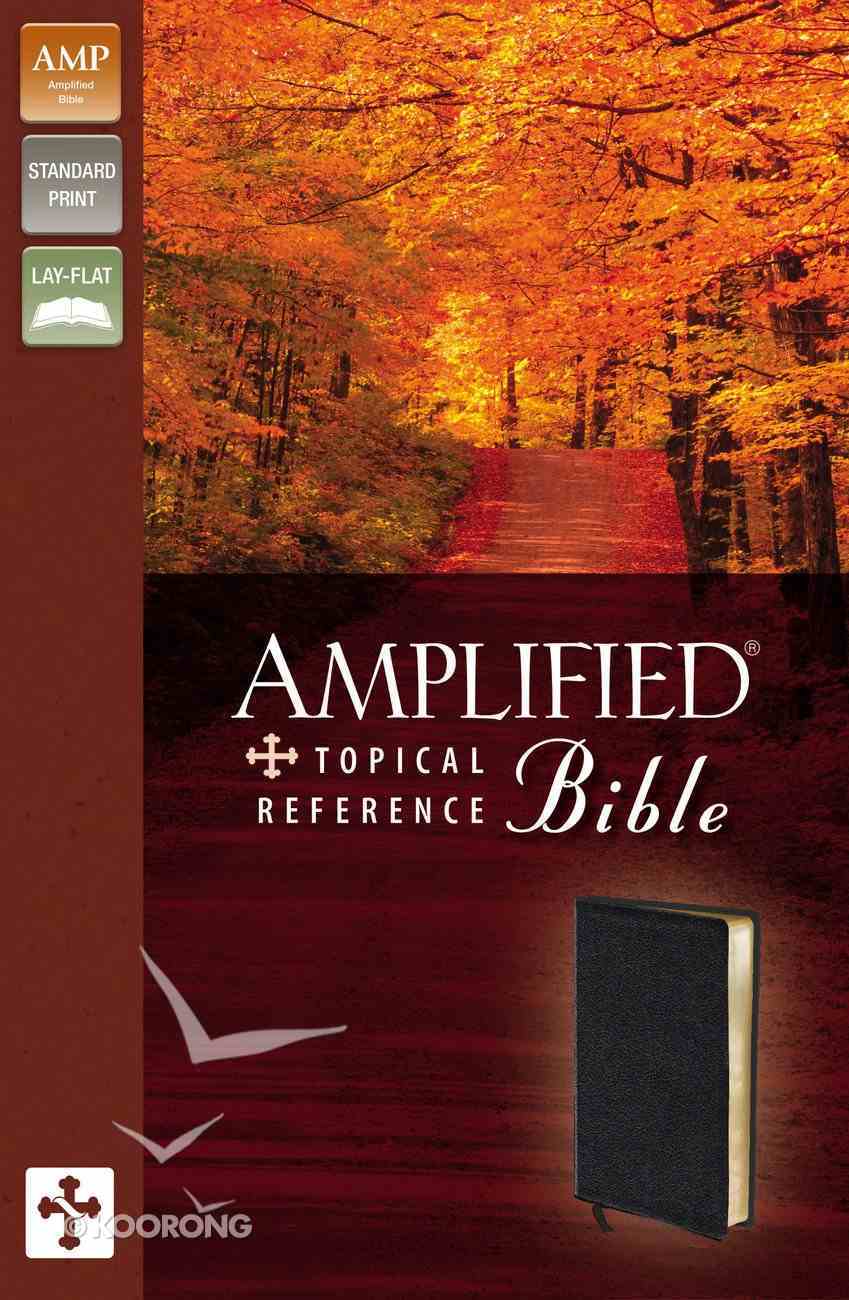 Amplified Topical Reference Study Black
The AMPLIFIED TOPICAL REFERENCE BIBLE is a great new addition to the Amplified family. Combining an expansive, 700-plus entry topical index with the Amplified translation, readers now have a powerful study resource - and a helpful, general-use Bible. From Aaron...
---
Free Shipping
for orders over $99.
The AMPLIFIED TOPICAL REFERENCE BIBLE is a great new addition to the Amplified family. Combining an expansive, 700-plus entry topical index with the Amplified translation, readers now have a powerful study resource - and a helpful, general-use Bible. From Aaron to Zophar, the Amplified Topical Reference Bible helps readers gain both practical and theological insights into important biblical topics. Features:

* Uses a unique system of punctuations, italics, references, and synonyms to unlock subtle shades of meaning as found in the original Bible languages
* 181-page, 700-plus entry topical index
* Footnotes provide concise historical, archaeological, and devotional insights, plus hundreds of references to select sources and authors
* Book introductions tell you about the book's author, background, purpose, and theme
* Bibliography gives you a handy list of the sources cited in the text
* Glossary helps you find the most frequent amplifications in the text

-Publisher
The Amplified Topical Reference Bibleis a great newaddition to the Amplified family. Combining anexpansive, 700-plus entry topical index with theAmplified translation, readers now have a powerfulstudy resource--and a helpful, general-use Bible.From Aaron to Zophar, the Amplified Topical ReferenceBiblehelps readers gain both practical and theologicalinsights into important biblical topics.Features: - Uses a unique system of punctuations, italics, references, and synonyms to unlock subtle shades ofmeaning as found in the original Bible languages- 181-page, 700-plus entry topical index- Footnotes provide concise historical, archaeological, and devotional insights, plus hundreds of referencesto select sources and authors- Book introductions tell you about the book's author, background, purpose, and theme- Bibliography gives you a handy list of the sourcescited in the text- Glossary helps you find the most frequentamplifications in the text
-Publisher
A new, topically oriented edition of the popular Amplified Bible.
-Publisher