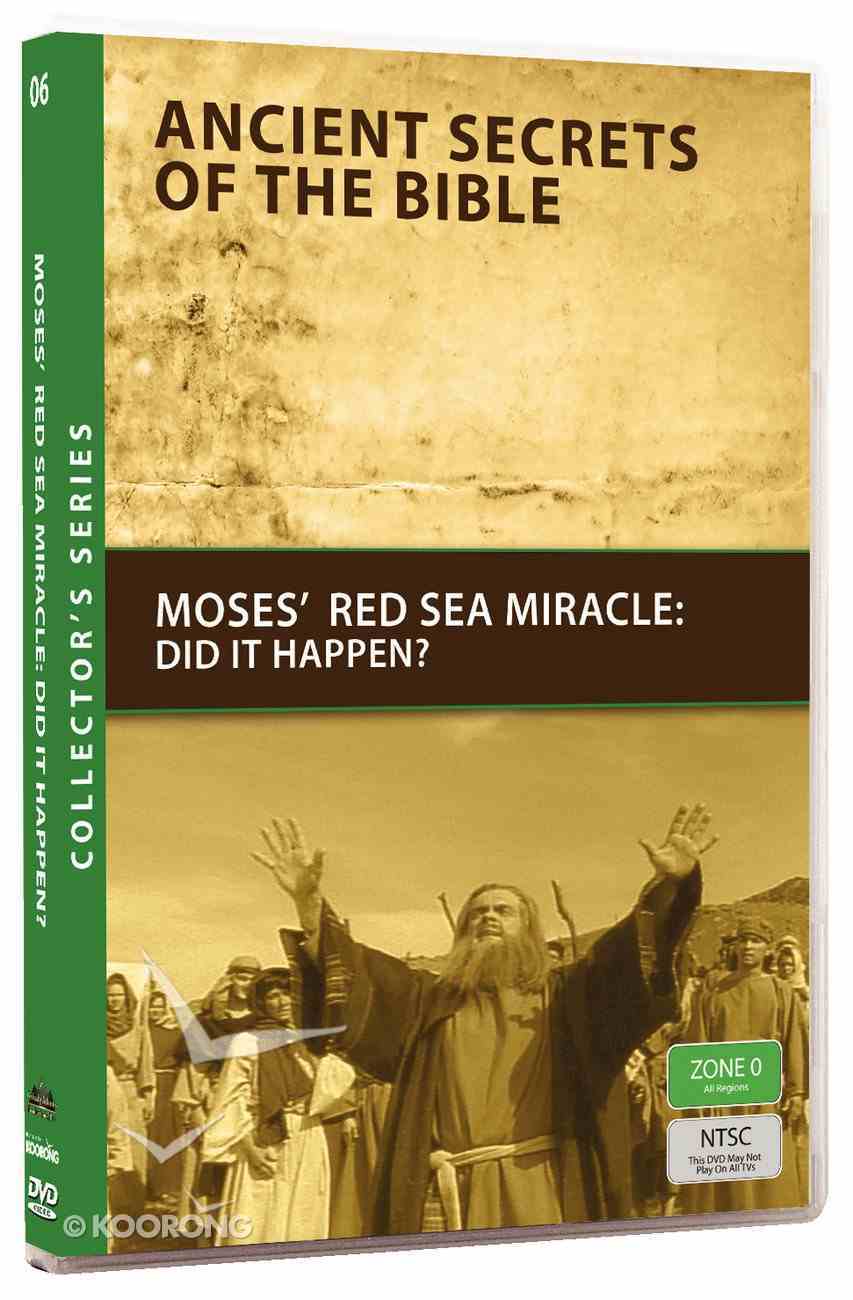 Ancient Secrets #06: Moses' Red Sea Miracle (#06 in Ancient Secrets Of The Bible Dvd Series)
A burning bush appears on a rocky hillside. A sign from God....or the hallucination of a sunstruck shepherd? Nearly two million refugees scramble across the Red Sea on a mysterious ridge of dry land, then watch a pursuing Egyptian army...
---
Free Shipping
for orders over $99.
A burning bush appears on a rocky hillside. A sign from God....or the hallucination of a sunstruck shepherd? Nearly two million refugees scramble across the Red Sea on a mysterious ridge of dry land, then watch a pursuing Egyptian army drown....a miracle or mirage? Discover the amazing truth!

- Publisher
Bestsellers in Documentary Dvds