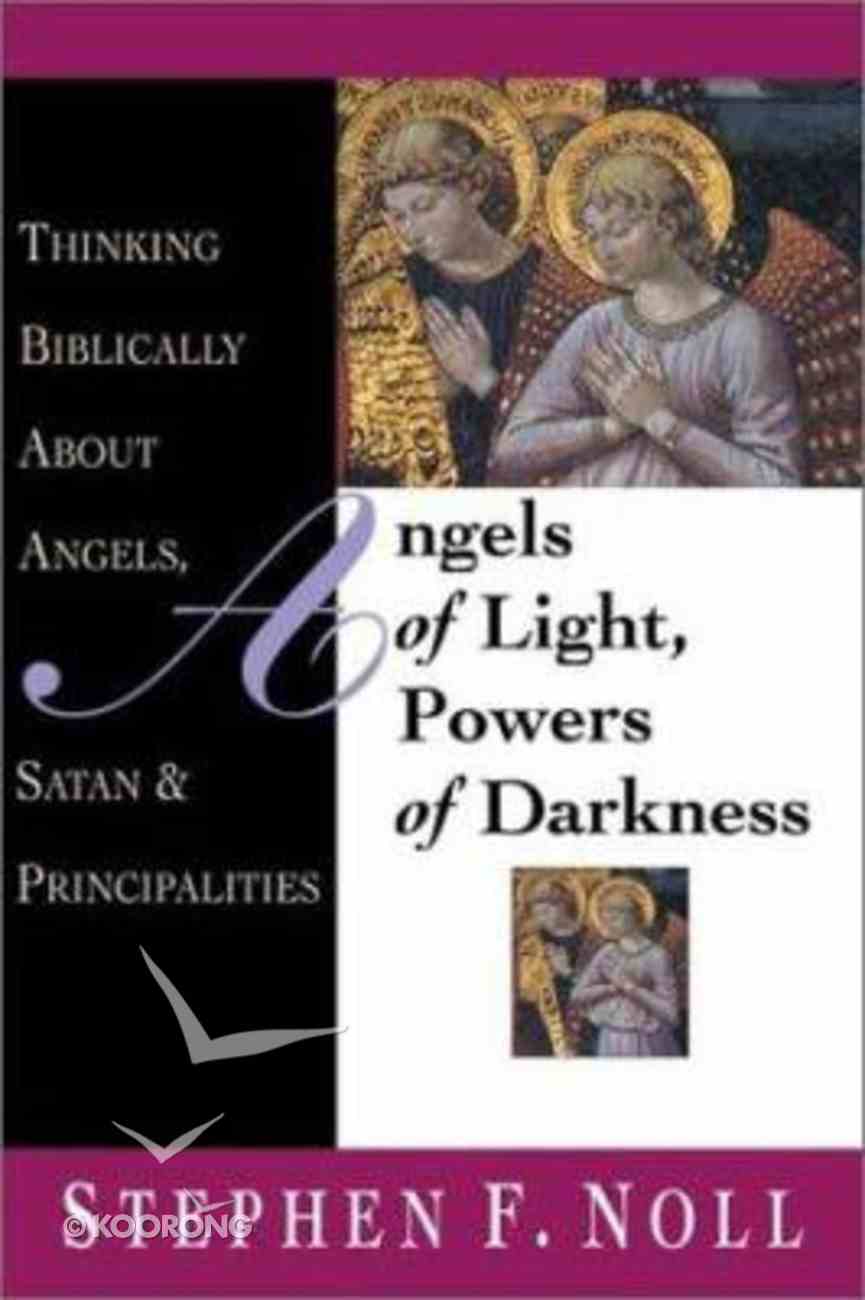 Angels of Light, Powers of Darkness
Recent years have brought an unexpected revival of popular interest in angels. But who are angels and what is their nature and purpose in the scheme of things? This biblical and historical theology of angels, demons, principalities and powers provides...
---
Free Shipping
for orders over $99.
Recent years have brought an unexpected revival of popular interest in angels. But who are angels and what is their nature and purpose in the scheme of things? This biblical and historical theology of angels, demons, principalities and powers provides sound correctives to popular misunderstandings with its solid, reliable research. 256 pages, from IVP.
-Publisher
Some people imagine angels and demons lurking behind every tree. Others dismiss them as mythical creatures on a level with Santa Claus and the Tooth Fairy. What does Scripture teach about these very real, supernatural creatures? Noll offers eye-opening answers in a solid, biblically based study of angels and demons in Scripture and throughout church history.
-Publisher