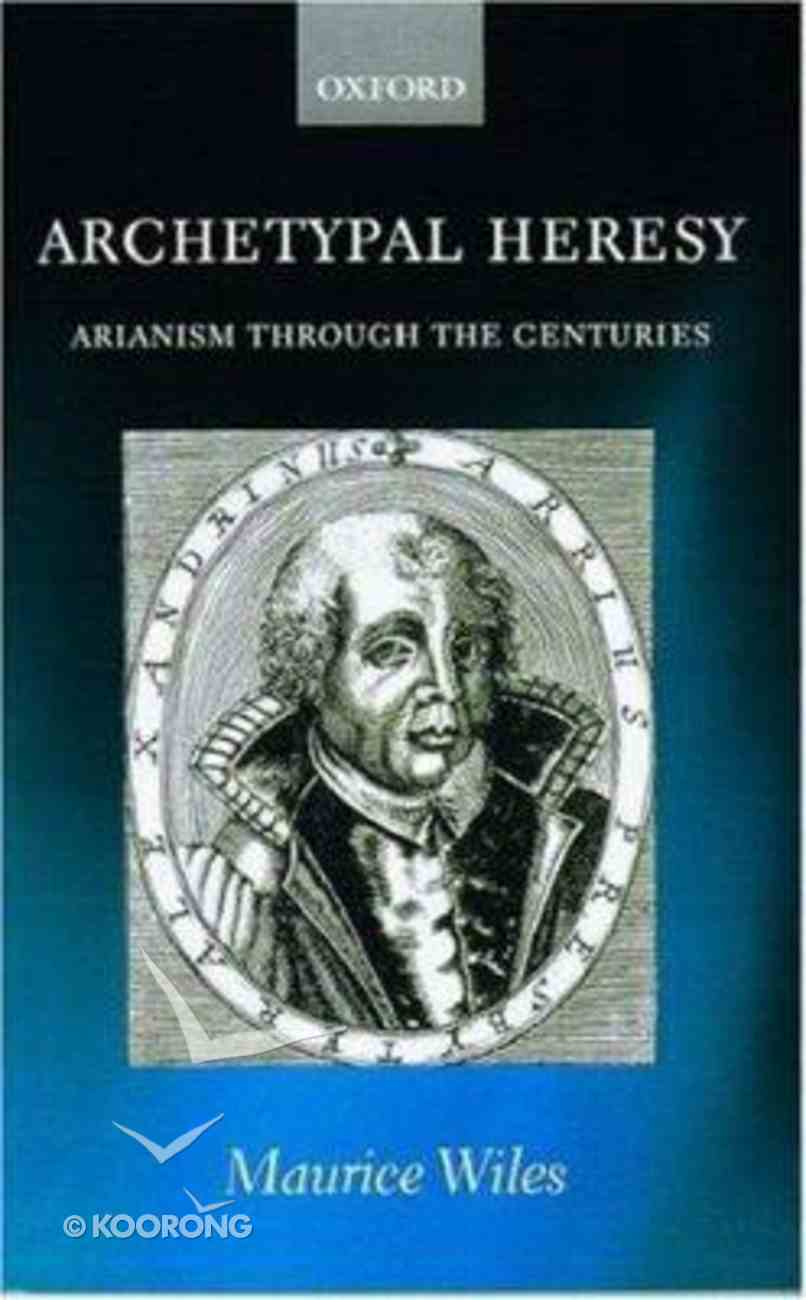 Archetypal Heresy: Arianism Through the Centuries
"This helpful book frees discussion of Arianism from the often burdensome shackles that have been imposed by other interpretations."--Choice "Maurice Wiles, internationally recognized authority of Arianism, achieves a tour de force in this study of the "prince of heresies."...The book...
---
Free Shipping
for orders over $99.
"This helpful book frees discussion of Arianism from the often burdensome shackles that have been imposed by other interpretations."--Choice "Maurice Wiles, internationally recognized authority of Arianism, achieves a tour de force in this study of the "prince of heresies."...The book is a treasure as much for the questions it raises as for those it answers."--Theology Today
-Publisher
Arians in the third century AD maintained that Jesus was less divine than God. Regarded as the archetypal Christian heresy, Arianism was condemned in the Nicene Creed and apparently squashed by the early church. Less well known is the fact that fifteen centuries later, Arianism was alive and^well, championed by Isaac Newton and other scientists of the eighteenth-century Enlightenment. This book asks how and why Arianism endured.
-Publisher
Arianism has always been regarded as the archetypal heresy. It did af*irm the divinity of Christ as Son of God, but unlike orthodoxy, regarded that divinity as secondary and inferior to that of the Father, the one Supreme God. Recently many scholars have presented a more positive view of the religious intentions of Arianism than has been customary in the past. Yet the Nicene Creed, which was designed explicitly to outlaw Arianism, remains one of the primary expressions of Christian orthodoxy. This book traces the history of how Arianism has been viewed in later Christian thought, particularly where scholars or religious groups have adopted broadly Arian views. The main example of a re-emergence of Arian ideas is among the leaders of the new scientific Enlightenment in the early eighteenth century, especially Sir Isaac Newton and his disciples, William Whiston and Samuel Clarke. The longest section of the book deals with how and why their beliefs took this form, and why this approach disappeared again at the end of the century. A final section considers the interaction of belief and critical judgement in British Arian scholarship in the nineteenth and twentienth centuries.
-Publisher