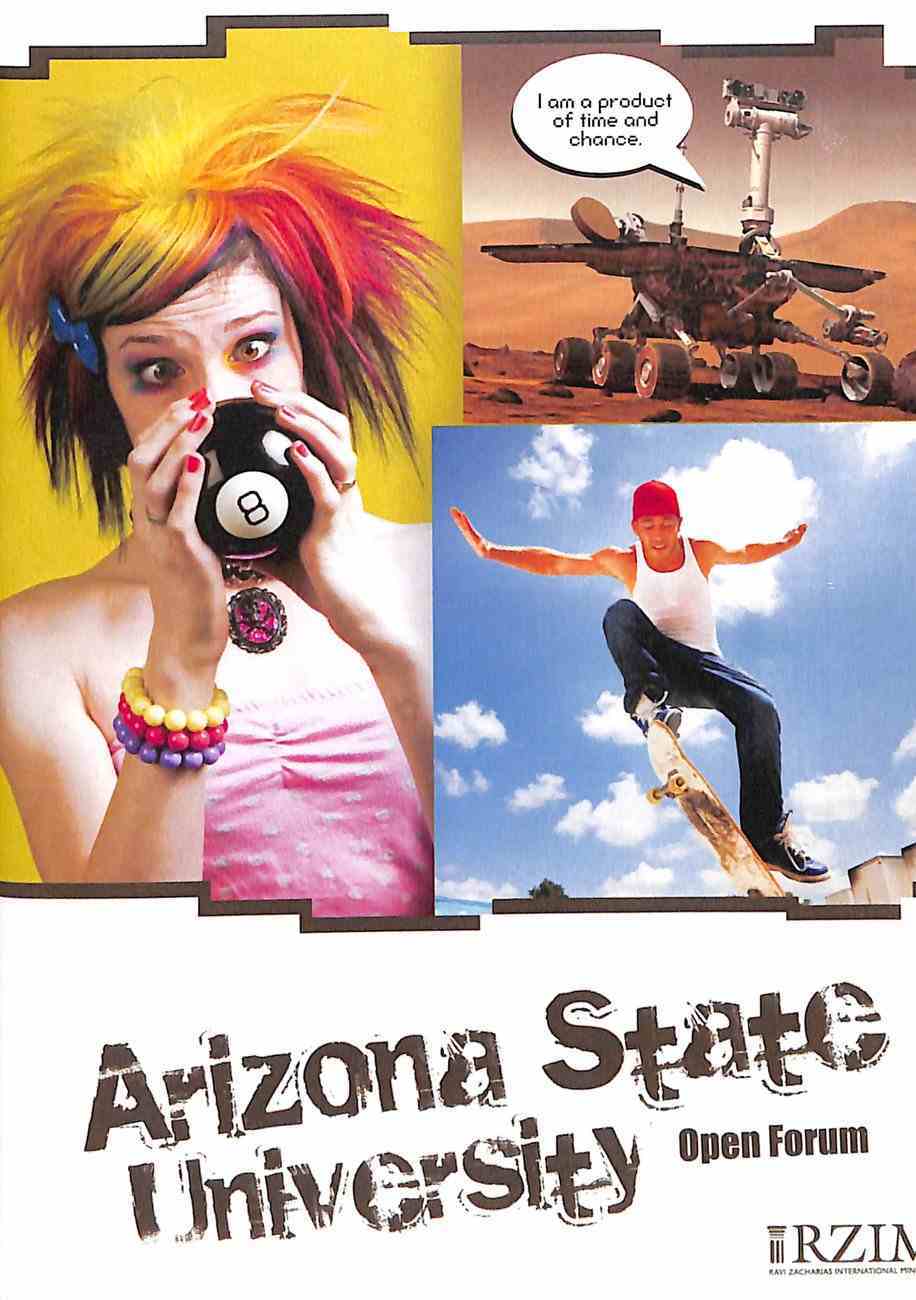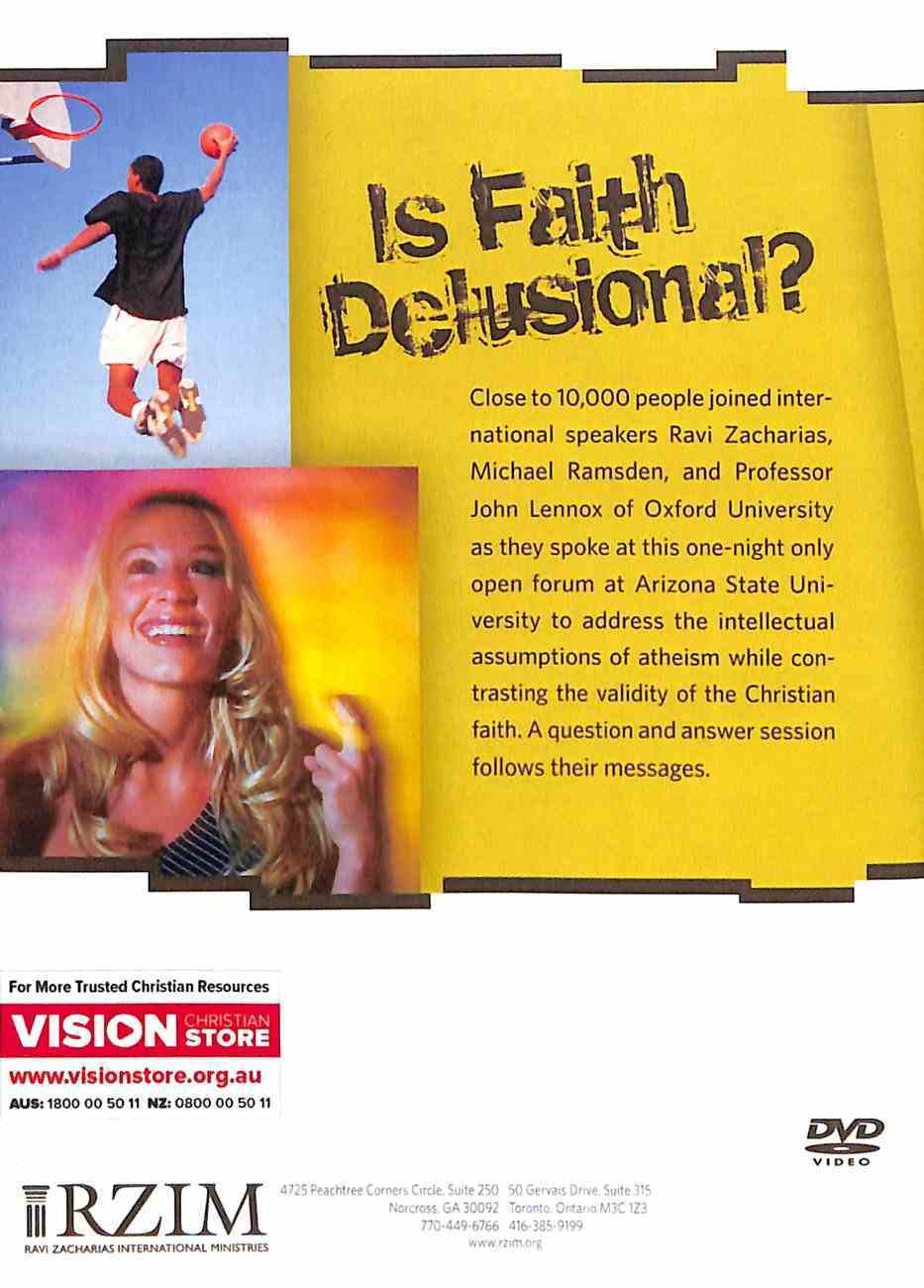 Arizona State University: Open Forum (2 Dvd Set)
Available Now.
1 Available
---
Expected to ship within 8 hours from Australia.
---
Free Shipping
for orders over $99.
Arizona State University: Open Forum (2 Dvd Set)
Frederick Anthony Ravi Kumar Zacharias was born into a nominally Christian (Anglican) Indian family in Madras in 1946, and grew up in Delhi. He was an atheist in his youth, but had a conversion experience after reading John 14:19 while recovering from a suicide attempt at age 17. Ravi emigrated with his family to Canada in 1966. He earned his M.Div. degree from Trinity International University, Deerfield, Illinois, in 1972.

Since 1971, when he first ministered to GIs and POWs in Vietnam, Ravi has spoken all over the world in great halls and universities including Harvard, Princeton, and Oxford.

He is listed as a distinguished lecturer with the Staley Foundation and has appeared on CNN and other international broadcasts.

The author of numerous books, he powerfully mixes biblical teaching and Christian apologetics. His weekly radio program, Let My People Think, is broadcast over 1,500 stations worldwide, and his weekday program, Just Thinking, began airing in November 2004. He is president of Ravi Zacharias International Ministries.

Some of his publications include Beyond Opinion: Living the Faith We Defend; The End of Reason; Walking from East to West; The Grand Weaver; Cries of The Heart; Recapture the Wonder: Experiencing God's Amazing Promise of Childlike Joy, and Jesus Among Other Gods: The Absolute Claims of the Christian Message.

Ravi has been married to his wife Margie since 1972, and they have three adult children.
John Lennox is Professor of Mathematics in the University of Oxford, Fellow in Mathematics and the Philosophy of Science, and Pastoral Advisor at Green Templeton College, Oxford. He is also an Adjunct Lecturer at Wycliffe Hall, Oxford University and at the Oxford Centre for Christian Apologetics and is a Senior Fellow of the Trinity Forum. In addition, he teaches for the Oxford Strategic Leadership Programme at the Executive Education Centre, Said Business School, Oxford University.

John Carson Lennox was born in 1943 in Northern Ireland, the son of a shopkeeper, and grew up in Armagh. He studied at the Royal School Armagh, Northern Ireland and was Exhibitioner and Senior Scholar at Emmanuel College, Cambridge University from which he took his MA, MMath and PhD. While there, he heard lectures by C S Lewis on the poet John Donne. Lennox worked for many years in the Mathematics Institute at the University of Wales in Cardiff which awarded him a DSc for his research. He also holds an MA and DPhil from Oxford University and an MA in Bioethics from the University of Surrey. He was a Senior Alexander Von Humboldt Fellow at the Universities of Wurzburg and Freiburg in Germany. He has lectured extensively in North America, Eastern and Western Europe and Australasia on mathematics, the philosophy of science and the intellectual defence of Christianity.

Between 2007 and 2011, Lennox was involved in numerous public debates in the UK, US, and Australia, wherein he articulated an intellectually robust Christian case for the existence of God. His interlocutors have included Richard Dawkins, the late Christopher Hitchens, and Peter Singer.

Lennox has written a number of books on the interface between science, philosophy and theology. These include God's Undertaker: Has Science Buried God? (2009), God and Stephen Hawking, a response to The Grand Design (2011), Gunning for God, on the new atheism (2011), and Seven Days that Divide the World, on the early chapters of Genesis (2011). Furthermore, in addition to over seventy published mathematical papers, he is the co-author of two research level texts in algebra in the Oxford Mathematical Monographs series.

Lennox is multilingual, fluent in Russian, French, and German. He is married to Sally, and has three children and five grandchildren.
Bestsellers in Teaching Dvds