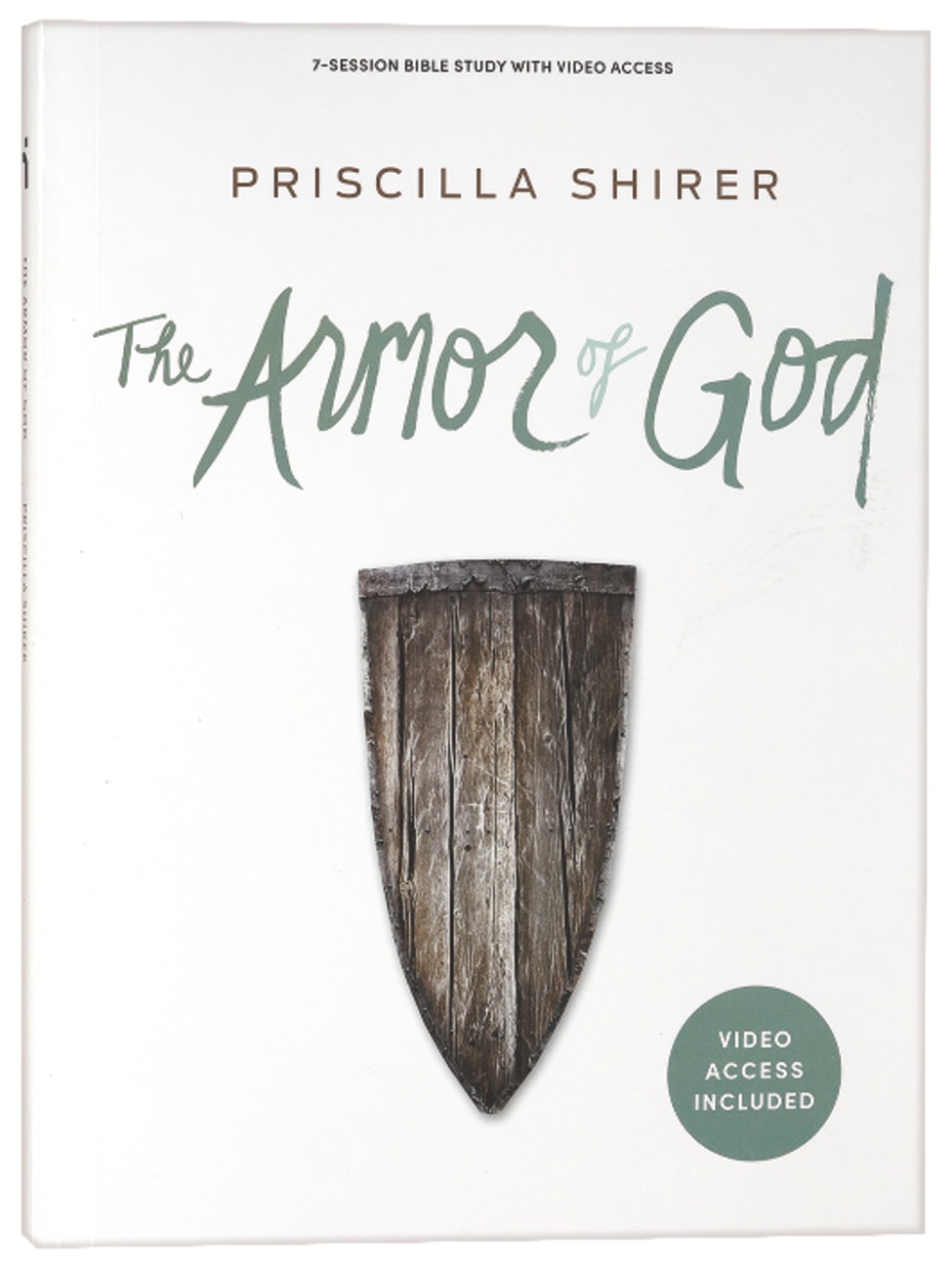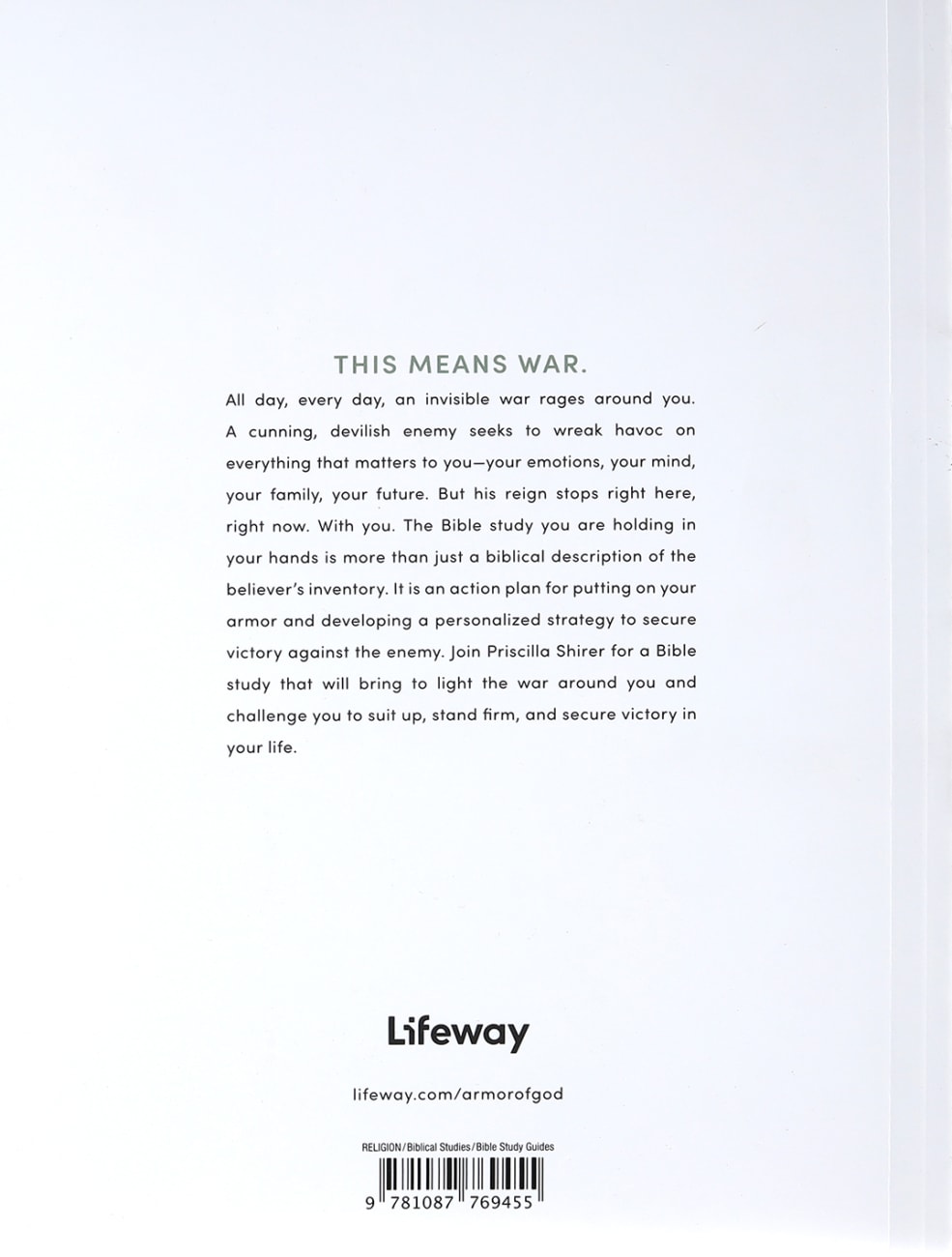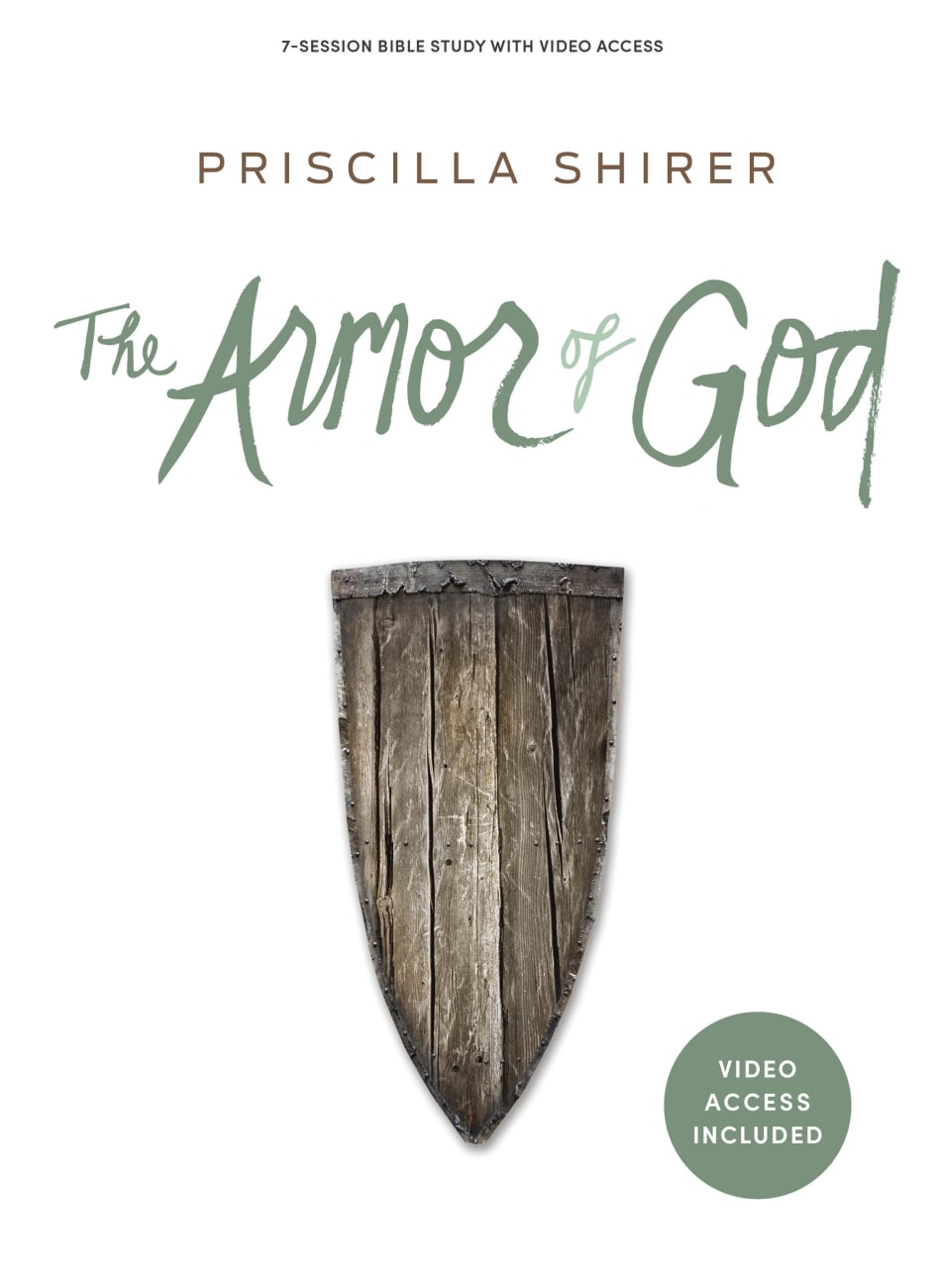 The Armor of God (Bible Study Book With Video Access)
:All day, every day, an invisible war rages around you - unseen, unheard, yet felt throughout every aspect of your life. A devoted, devilish enemy seeks to wreak havoc on everything that matters to you: your heart, your mind,
...
---
Expected to ship tomorrow from Australia.
---
Free Shipping
for orders over $99.

Publisher Description



:All day, every day, an invisible war rages around you - unseen, unheard, yet felt throughout every aspect of your life. A devoted, devilish enemy seeks to wreak havoc on everything that matters to you: your heart, your mind, your marriage, your children, your relationships, your resilience, your dreams, your destiny.



But his battle plan depends on catching you unaware and unarmed. If you're tired of being pushed around and caught with your guard down, this study is for you.



The enemy always fails miserably when he meets a woman dressed for the occasion. The Armor of God, more than merely a biblical description of the believer's inventory, is an action plan for putting it on and developing a personalized strategy to secure victory.


Features:

6 weeks of personal study to be completed between 7 group sessions



Includes perforated prayer cards that can be used to develop a prayer strategy



Leader material (guides to questions and discussion with small group)



7 teaching videos, approximately 18-45 minutes per session, available via redemption code printed in Bible study book for individual streaming access


Benefits:

Equip women to get serious, specific, and strategic in their discipline of prayer.



Turn challenges and discouragement into opportunities for prayer.



Grow spiritually as you dig deeper into Scripture and expand your understanding of prayer.



Develop and implement practical, purposeful prayer strategies.


Video Sessions:

Session 1: Sizing Up the Enemy (43:26)-Everything that occurs in the visible, physical world is directly connected to the wrestling match being waged in the invisible, spiritual world. We often give the enemy too much credit for being impossible to defend or defeat. Prayer is the divinely authorized method that activates our spiritual armor and makes it effective.



Session 2: The Belt of Truth (41:22)-The belt of truth is your core support. It provides the essential backing you need when you're in the midst of spiritual war. When you're standing firm on the truth of God as revealed in His Word-when His truth is at the core of your existence-strength flows into every other area of your life.



Session 3: The Breastplate of Righteousness (38:23)-Roman soldiers wore the breastplate to protect the upper body and especially the heart. Wearing the breastplate could mean the difference between life and death. What the breastplate did for the Roman soldier's physical heart, righteousness does for your spiritual heart.



Session 4: The Shoes of Peace (41:06)-Of all the things the enemy seeks to steal, kill, and destroy in your life, peace is almost always at or near the top of his list. Anywhere peace is lacking, the enemy is at work. We can't always control the kind of ground we're forced to march across. But we can still move forward when our feet are fitted with the preparation of the gospel of peace.



Session 5: The Shield of Faith (35:50)-Faith is one of the most overused and yet underutilized expressions in Christian circles. However, talking about faith is not the same as having it. Faith is an action. By definition, faith is not talking about or thinking about or even celebrating God's truth. It is the process of adapting your behavior, your decisions, and ultimately your whole lifestyle so it accords with what He has asked you to do-without needing to see the evidence that it will all work out in the end.



Session 6: The Helmet of Salvation (40:54)-The salvation experience is often reduced to something that only affects a person's eternal destiny. However, salvation is meant to come with more than future benefits. Salvation is not just a past event; it is also a present reality. The fact that Jesus lives means our salvation flows into the every day experiences where we live.



Session 7: The Sword of the Spirit (18:19)-Ephesians 6:17 is clear: The sword of the Spirit is the Word of God. As the believer puts on the full armor of God it includes this weapon that may be used for defense or offense against the schemes and lies of the enemy. God's Word is an indispensable weapon for life.



Priscilla Shirer is a wife and a mother first. But put a Bible in her hand and a message in her heart and you'll see why thousands flock to her conferences and dive into her Bible study series each year.



Priscilla Evans was born 31 December 1974 in Dallas, Texas, the daughter of Dr Tony Evans, senior pastor of the thriving 9,500-member Oak Cliff Bible Fellowship. A graduate of Dallas Theological Seminary, Priscilla holds a Master's degree in Biblical Studies and loves nothing more than to serve her sisters in Christ through the teaching of God's Word. She considers it a privilege to serve believers from every denomination and culture by helping them to know the truths of Scripture intellectually and by encouraging them to experience these truths practically by the power of the Holy Spirit.



Priscilla's ministry work began while she was still a college freshman. Her spots on Christian radio proved to be popular, and she was invited to lead the weekly Bible study at Zig Ziglar's corporation. In 1999, Priscilla married executive Jerry Shirer, and together they founded Going Beyond Ministries. In addition to Priscilla's participation in many church and para-church conferences across the globe each year, Going Beyond Ministries hosts AWAKEN - an outreach event in their hometown designed to encourage and mobilise women locally. This free gathering brings together thousands of women from different denominations and backgrounds several times a year for an opportunity to not only hear the Word but to live it out in practical ways.



The ministry also equips believers with Bible study resources by partnering with LifeWay Christian resources. Priscilla has authored many video-based studies on biblical characters and topics including Jonah, Gideon, the Exodus, discerning God's voice and the Armor of God.



Priscilla has published numerous books including Discerning the Voice of God, God is Able, the New York Times Bestseller The Resolution for Women, and Fervent: A Woman's Battle Plan for Serious, Specific and Strategic Prayer. In 2015, she made her debut as a screen actress, starring in the role of Elizabeth Jordan in the hit faith-based film War Room.



Between studying and writing, Priscilla spends most of her time cleaning up after (and trying to satisfy the appetites of) her and Jerry's three growing sons - Jackson, Jerry Jr., and Jude. They make their home in Dallas.



Bestsellers in Ministry Resources