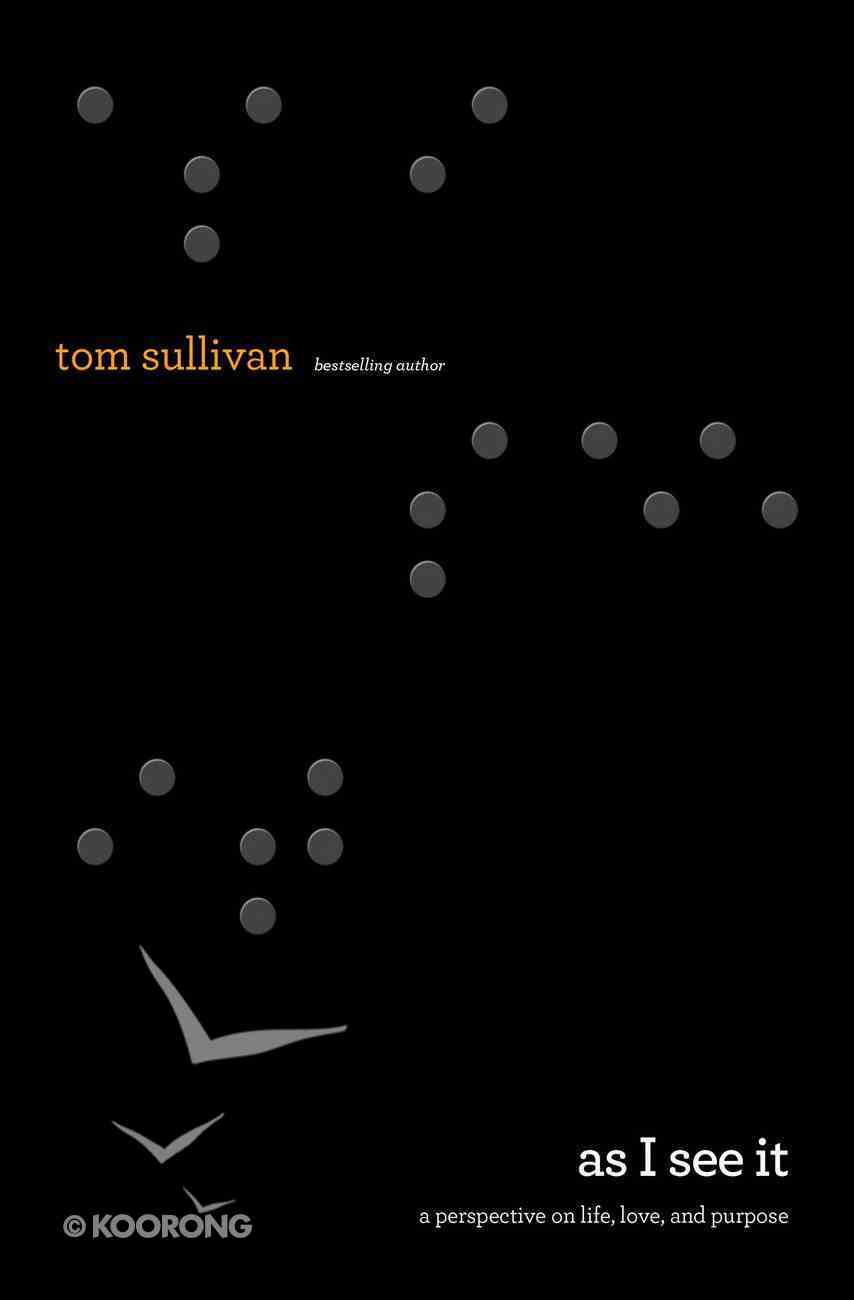 An inspirational memoir of a man's rich life experiences without sight, but with an enormous sense of wonder in the world around him. Bestselling author Tom Sullivan explores life without sight and finds it rich and rewarding. In fact,...
Instant download
---
Expected to ship tomorrow from Australia.
---
Read using our free app on your tablet or mobile!
---
Free Shipping
for orders over $99.
An inspirational memoir of a man's rich life experiences without sight, but with an enormous sense of wonder in the world around him.

Bestselling author Tom Sullivan explores life without sight and finds it rich and rewarding. In fact, he's gleaned a number of gifts from his "affliction," including:

. I've never assessed my relationship with people according to the limits of labels or assumption.

. I've enjoyed a world of senses available to all of us but almost never explored by the majority of those with sight.

. I've made challenge my road to limitless opportunity.

. I've cultivated a clear sense of my own purpose.

. I've learned to be passionate, celebrating my own uniqueness through the expression of that passion.

. I've found a powerful faith that has become my foundation for living.

. I've learned to love unconditionally through the interdependent relationship I share with my wife, Patty, and my children.

Through insightful stories and emotive writing, Tom describes a life of fullness, not lack, as he's made blindness a positive. For Tom Sullivan-author, actor, athlete, singer, entertainer, and producer-a life with blindness has been a life with very few true limits. In this elegant exploration of the senses, he considers the different challenges he's faced and explains the wonder he carries because, not in spite, of his blindness.

***

... I realize that my way of looking at the world is unique and, yes, special. I'm sure that in God's essential plan I was chosen to be blind, and after many years of struggle I've come to terms with that remarkable truth.

Along my journey I have learned much that I hope to pass on to you, but for now here's what I want you to understand: blindness is the best thing that has ever happened to Tom Sullivan. Would I like to be able to see? Certainly; to see the beauty of nature in all of its forms, the faces of the people I love, and the myriad colors of a sunset. I'd love to play center field for the Red Sox or catch a touchdown pass from Tom Brady and the Patriots. But I have not only become content with my lot, I now celebrate my own uniqueness with closed eyes but a completely open soul. The joy in writing this book is in my knowing that even though I quite likely will never see as you do, I might just be able to change your perceptions and broaden the possibilities for your own appreciation for the grace God has provided us with and the life we're so blessed to live. So, take a look-as I see it-inside out, rather than outside in.

-Tom Sullivan, from the Prologue
-Publisher
Tom Sullivan, known to many as an actor, singer, entertainer, author, and producer, lives and works by ?Sullivan's Rules.? Born prematurely in 1947, Tom was given too much oxygen while in an incubator. Though it saved his life, it cost him his eyesight. The ?inconvenience? of being blind has never kept Tom Sullivan from competing in a world where he realized that to be equal, for him, meant that he must be better.?Over the years he's made a number of guest-starring appearances in shows such as "Designing Women", "Highway to Heaven", "Fame, M.A.S.H, Mork & Mindy", and "WKRP in Cincinnati". But