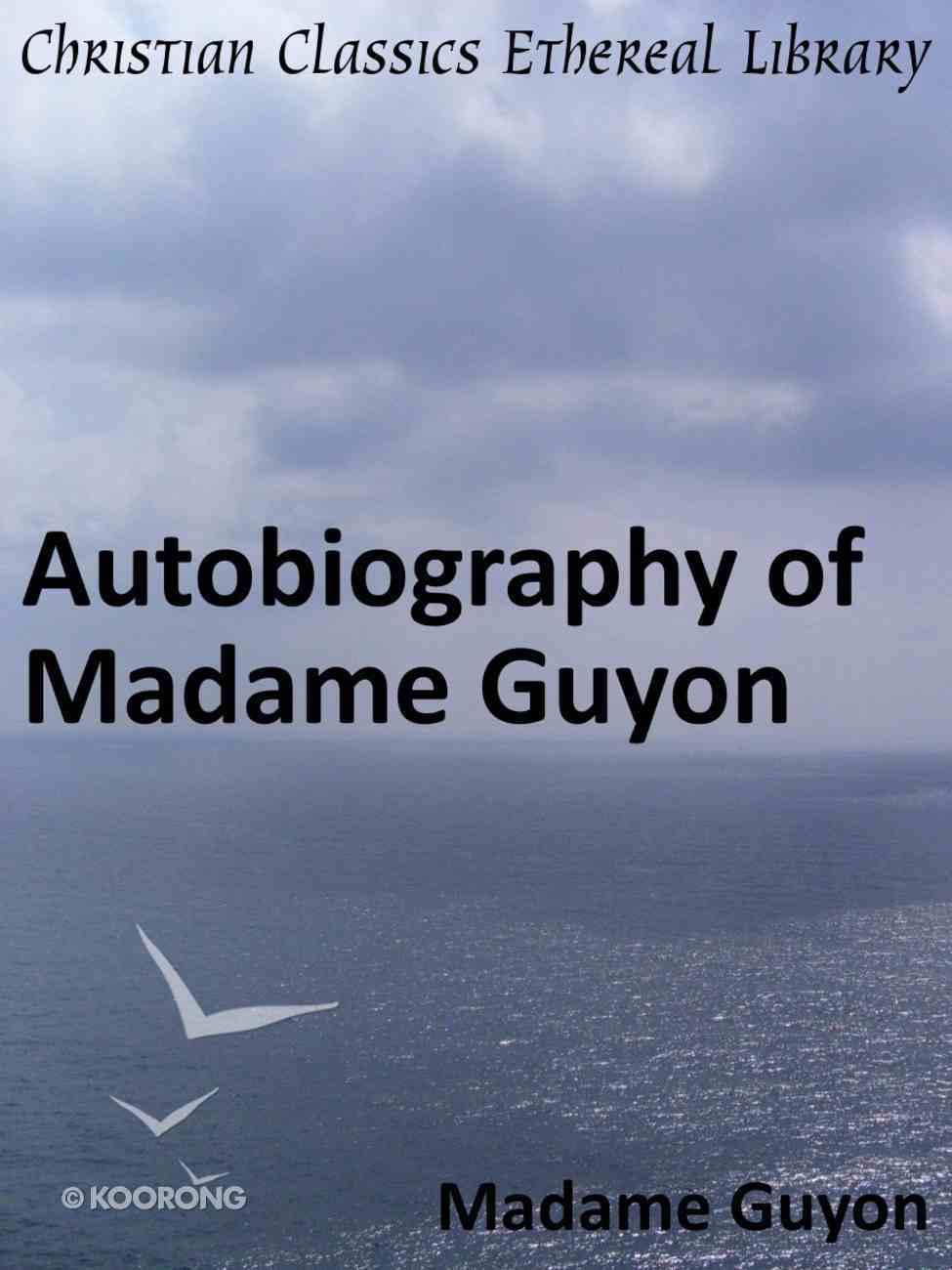 Autobiography of Madame Guyon
Madam Guyon is a heretic to some, but a saint to others. Living at a time when being charged as heretic was a matter of civil law, Madam Guyon was imprisoned and persecuted for her unyielding stance against the religious...
Instant download
---
Expected to ship on Monday from Australia.
---
Read using our free app on your tablet or mobile!
---
Free Shipping
for orders over $99.
Madam Guyon is a heretic to some, but a saint to others. Living at a time when being charged as heretic was a matter of civil law, Madam Guyon was imprisoned and persecuted for her unyielding stance against the religious authorities in France. Guyon wrote her autobiography while being held at the infamous Bastille. Often associated with the Quietist movement, Guyon advocated mystical experience as a means of growing closer to God. Many would consider her view of the church paradoxical. Guyon taught the Reformation principles of sola gracia and sola fide while she clung to the Roman Catholic Church, even as she was persecuted for her theology. Is Madam Guyon a heretic or a saint? Read her autobiography and decide for yourself. -Andrew Hanson, CCEL Intern
Madam Guyon is a heretic to some, but a saint to others. Living at a time when being charged as heretic was a matter of civil law, Madam Guyon was imprisoned and persecuted for her unyielding stance against the religious authorities in France. Guyon wrote her autobiography while being held at the infamous Bastille. Often associated with the Quietist movement, Guyon advocated mystical experience as a means of growing closer to God. Many would consider her view of the church paradoxical. Guyon taught the Reformation principles of sola gracia and sola fide while she clung to the Roman Catholic Church, even as she was persecuted for her theology. Is Madam Guyon a heretic or a saint? Read her autobiography and decide for yourself. -Andrew Hanson, CCEL Intern
-Publisher
Jeanne Guyon (1648-1717) was a Christian contemplative and writer. Being contemplative refers to what is sacredly obscure or secret, something that is remote from human comprehension. It reflects the search for a deeper spiritual life, for fellowship and oneness with the omniscient, omnipotent God who is also our Father.Guyon wrote from the depth of her own spiritual experiences. Growing up in France during the decadent times of Louis XIV, she was devout at an early age, but was then caught up in the worldliness around her. After an arranged marriage at age fifteen, she became increasingly int