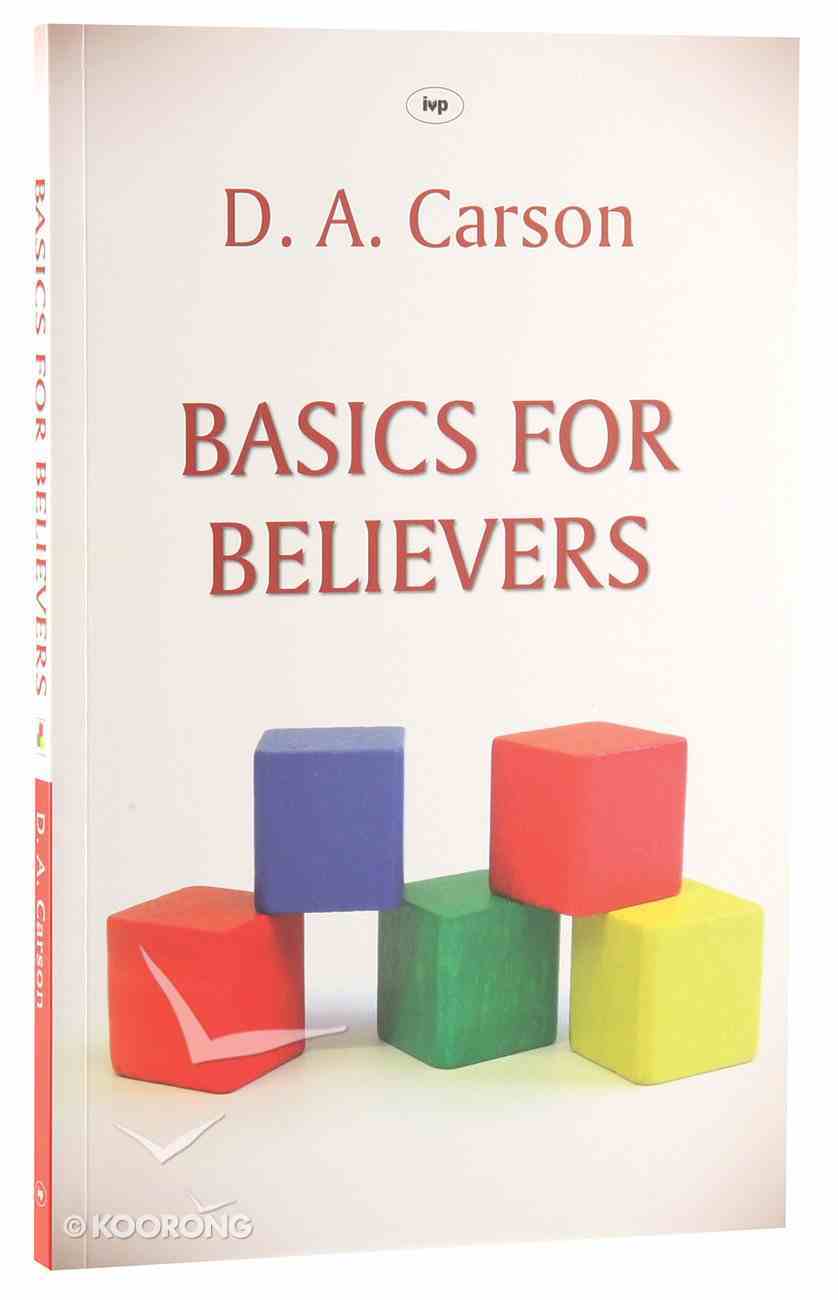 Putting the Gospel First Most of us have felt the temptation to opt for a domesticated version of the gospel. We want enough to make us happy and secure, but not so much that it really affects out lives....
Available Now
10+ Available
---
Expected to ship on Monday from Australia.
---
Free Shipping
for orders over $99.
Putting the Gospel First

Most of us have felt the temptation to opt for a domesticated version of the gospel. We want enough to make us happy and secure, but not so much that it really affects out lives. We want ecstasy not repentance, security not selfless love and service.

We may not like to admit it, but the temptation is there. It is nothing new, but perhaps it is especially strong today. Many changes in today's society and increasing self-indulgence all put pressure on believers to water down the gospel and minimize its impact on our lives.

Paul saw the insidious evil of similar influences in the Roman Empire of his day and recognized that these pressures could harm the fledgling Christian community in Philippi. He couldn't visit them, but he wrote to encourage them to maintain basic Christian commitments and to be on guard against an array of dangers: temptations from within and seduction and opposition from without.

In Basics for believers, renowned Bible teacher and scholar, Don Carson opens up the life-transforming lessons of Philippians, showing us how we can put the whole gospel first, learn to live as disciples of Christ and never give up the Christian walk.
- Publisher.
Dr Don (D. A.) Carson is currently Research Professor of New Testament at Trinity Evangelical Divinity School in Deerfield, Illinois. His areas of expertise include biblical theology, the historical Jesus, postmodernism, pluralism, Greek grammar, Johannine theology, Pauline theology, and questions of suffering and evil. Carson has written prolifically and profoundly on all these subjects.

Carson has written or edited 57 books - as well as numerous journal articles - ranging from New Testament commentaries to topical studies on the state of the contemporary church and its wider cultural context. His work is characterised by brilliant theological insight, thorough scholarship, and an uncompromising commitment to the essentials of Reformed doctrine.

Carson's landmark book, The Gagging of God: Christianity Confronts Pluralism won the 1997 Evangelical Christian Publishers Association Gold Medallion Award. Other works that examine the interaction of church and culture include The Inclusive Language Debate (1998), Becoming Conversant With the Emerging Church (2005), Christ and Culture Revisited (2008) and The Intolerance of Tolerance (2012).

Carson's exegetical works include volumes on individual New Testament books in the Revised Expositor's Bible Commentary, Pillar New Testament Commentary, Baker Exegetical Commentary, and New International Greek Testament Commentary. In Exegetical Fallacies (1984, 1996, 2nd ed.), Carson is at his incisive best, analysing the root causes of errors in biblical interpretation. He has also notably edited the New Testament Commentary Survey up to its 7th edition (2013), as well as the Zondervan Study Bible (2015).

Donald Arthur Carson was born in Montreal, Canada, in 1946. His undergraduate degree majored in mathematics and chemistry. He went on to undertake a Master of Divinity with a Baptist seminary and earned his PhD in New Testament from Cambridge University in 1975, the same year he married his wife Joy. In 1978, Carson joined the faculty of Trinity Evangelical Divinity School, where he has worked ever since. In 2005 with Tim Keller, Carson founded The Gospel Coalition (TGC) - a network of Reformed churches dedicated to engaging and transforming the wider culture through speaking events, online advocacy, and publication. He continues to be an active guest lecturer in church and academic settings around the world.

Carson lives with his family in Liberty, Illinois. In his spare time he enjoys reading, hiking, and woodworking.
Bestsellers in New Testament Commentaries