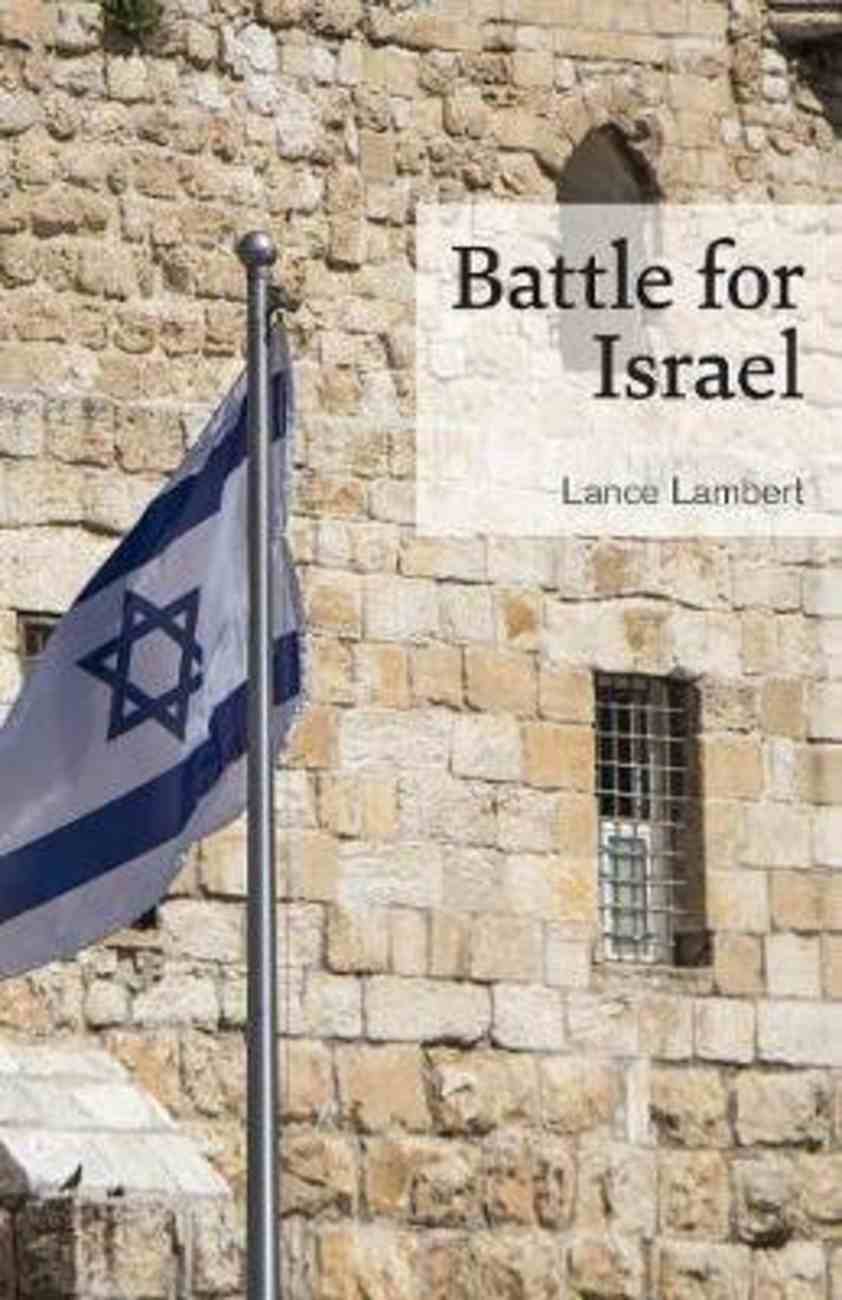 Israel-not just for the tourist. It is a geographical knot in a tug of war between the super powers. This book takes you into the political as well as the spiritual conflict. Written by a man with inside information, he...
Out of Stock
Available to Order
---
Expected to ship in 4 to 5 weeks from Australia.
---
Free Shipping
for orders over $99.
Israel-not just for the tourist. It is a geographical knot in a tug of war between the super powers. This book takes you into the political as well as the spiritual conflict. Written by a man with inside information, he presents a perspective not to be found anywhere else. Lance Lambert, long time friend of prominent leaders and an authority on the Bible history of the Israeli nation, is the author. He gives an 'on the scene' account of the Yom Kippur War-he predicts the future-his insight is unique. Never before has one man been allowed to enter into the confidence of Israelis to such an extent-Lambert, a Christian, welcomed and loved by Jews, describes the Battle for Israel.
-Publisher
Lance Lambert is an award winning writer, automotive journalist and television host and producer. His humorous stories have been published in Old Cars Weekly, Garage Style Magazine, Mustang Times, Mustang News, CruZin' Magazine, Hot Rod Hotline, Journal Newspapers and numerous other publications. He was awarded the Lee Iacocca Award from the Iacocca Family Foundation in 2010 and was inducted into the Washington Hot Rod Hall of Fame in 2008. He has been a "car guy" since early childhood. Heidi Van Horn of the Houston Chronicle says, "Lance is an amicable asset to the car world - at once a wealt
<p>contents 5</p><p>introduction 7</p><p>1. Annihilation Averted 9</p><p>2. How Long Peace? 29</p><p>3. Out Of Pain, Prayer 41</p><p>4. A Searching Nation 53</p><p>5. Gog And Magog? 61</p><p>6. Will Israel Survive? 73</p><p>7. What Next? 91</p><p>8. Facing The Future 97</p><p>9. God&amp;rsquo;s Purpose In Israel 107</p><p>10. From The Fig Tree Learn Its Lesson 123</p><p>11. My Heart&amp;rsquo;s Desire 145</p><p>12. Israel Saved 153</p><p>appendix 161</p><p>glossary 177</p>
Bestsellers in Christian Worldview