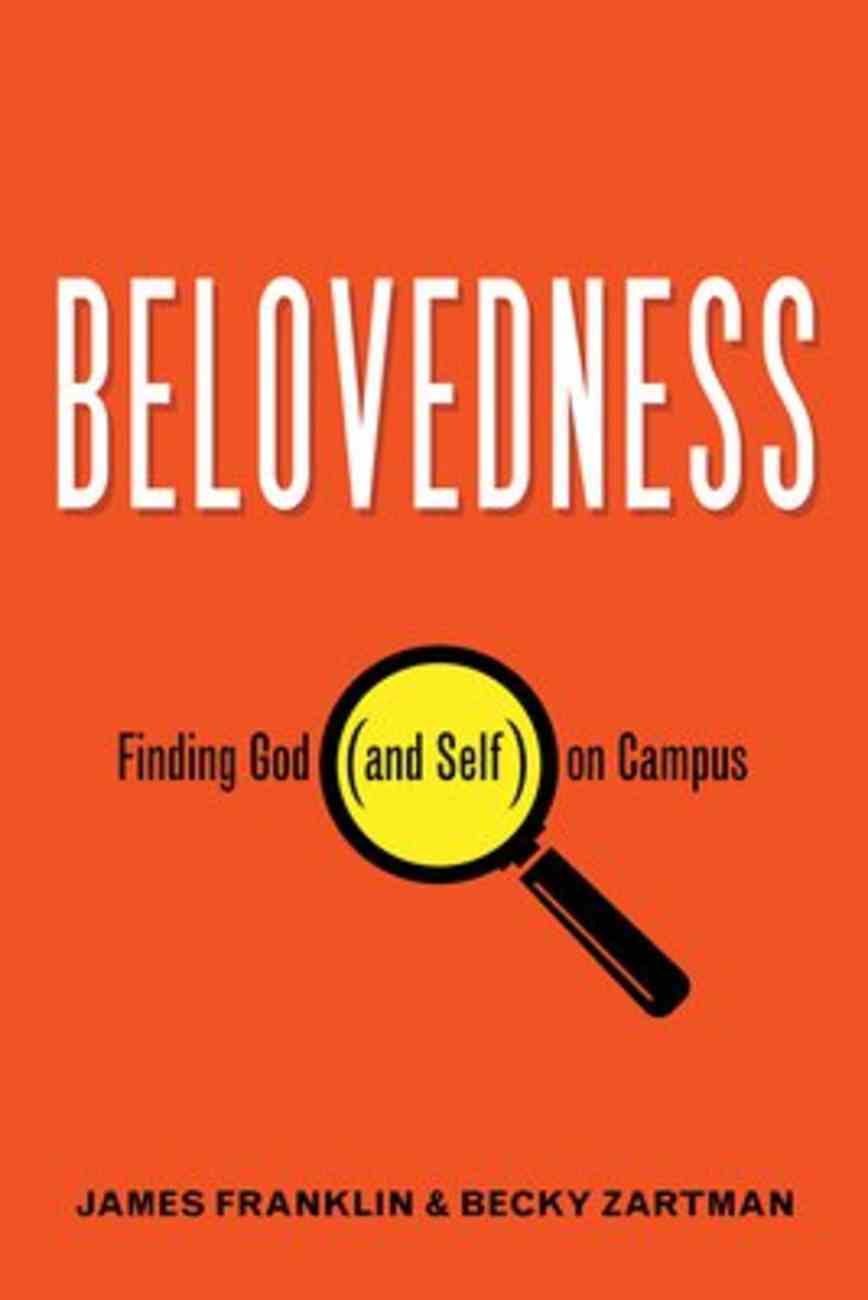 Belovedness: Finding God on Campus (And Self)
This thought-provoking book for college students and those who minister with them deals with issues of faith, identity, sex, success, failure, and more, through the concept of belovedness. Every college student's story is different, but they all have the same...
---
Expected to ship within 14 hours from Australia.
---
Free Shipping
for orders over $99.
This thought-provoking book for college students and those who minister with them deals with issues of faith, identity, sex, success, failure, and more, through the concept of belovedness. Every college student's story is different, but they all have the same questions in common. Who am I? How do I make good choices? What does it mean to be successful? How do I navigate changing relationships with my family, my peers, my significant other? And how do I do all of this faithfully? This book approaches these topics through a fundamental inquiry: "What if I really, truly believed that I was beloved beyond all measure, and how would that influence what I do?" Along with the editors, eight campus ministers from across several denominations contributed to this volume to help students navigate questions of life and faith in the world of high-pressure college campuses. Telling it like it is with wit and wisdom drawn from scripture, tradition, and life experience, this book offers profound and practical reminders of what it is to be beloved.
-Publisher
<p><strong>introduction: An Invitation To Belovedness&amp;nbsp;</strong></p><p>chapter 1:&amp;nbsp;<strong>belovedness&amp;nbsp;</strong></p><p>james Franklin</p><p>chapter 2:&amp;nbsp;<strong>making Choices&amp;nbsp;</strong></p><p>stacy Alan</p><p>chapter 3:&amp;nbsp;<strong>success And Failure&amp;nbsp;</strong></p><p>brandon Harris</p><p>chapter 4:&amp;nbsp;<strong>relationships&amp;nbsp;</strong></p><p>olivia Lane</p><p>chapter 5:&amp;nbsp;<strong>worship&amp;nbsp;</strong></p><p>jonathan Melton</p><p>chapter 6:&amp;nbsp;<strong>god Made The Rainbow&amp;nbsp;</strong></p><p>adrienne Koch</p><p>chapter 7:&amp;nbsp;<strong>sex&amp;nbsp;</strong></p><p>samantha Clare</p><p>chapter 8:&amp;nbsp;<strong>partying&amp;nbsp;</strong></p><p>ben Adams</p><p>chapter 9:&amp;nbsp;<strong>mental Health&amp;nbsp;</strong></p><p>david Finnegan-hosey</p><p>chapter 10:&amp;nbsp;<strong>holy Sh*t&amp;nbsp;</strong></p><p>becky Zartman</p><p><strong>what Now?&amp;nbsp;</strong></p><p>appendix 1 <strong>how To Find A Campus Ministry&amp;nbsp;</strong></p><p>appendix 2 <strong>the Observatio&amp;nbsp;</strong></p><p>appendix 3 <strong>belovedness Small Group&amp;nbsp;</strong><strong>discussion Guide&amp;nbsp;</strong></p><p><strong>acknowledgments&amp;nbsp;</strong></p><p><strong>meet The Contributors&amp;nbsp;</strong></p>