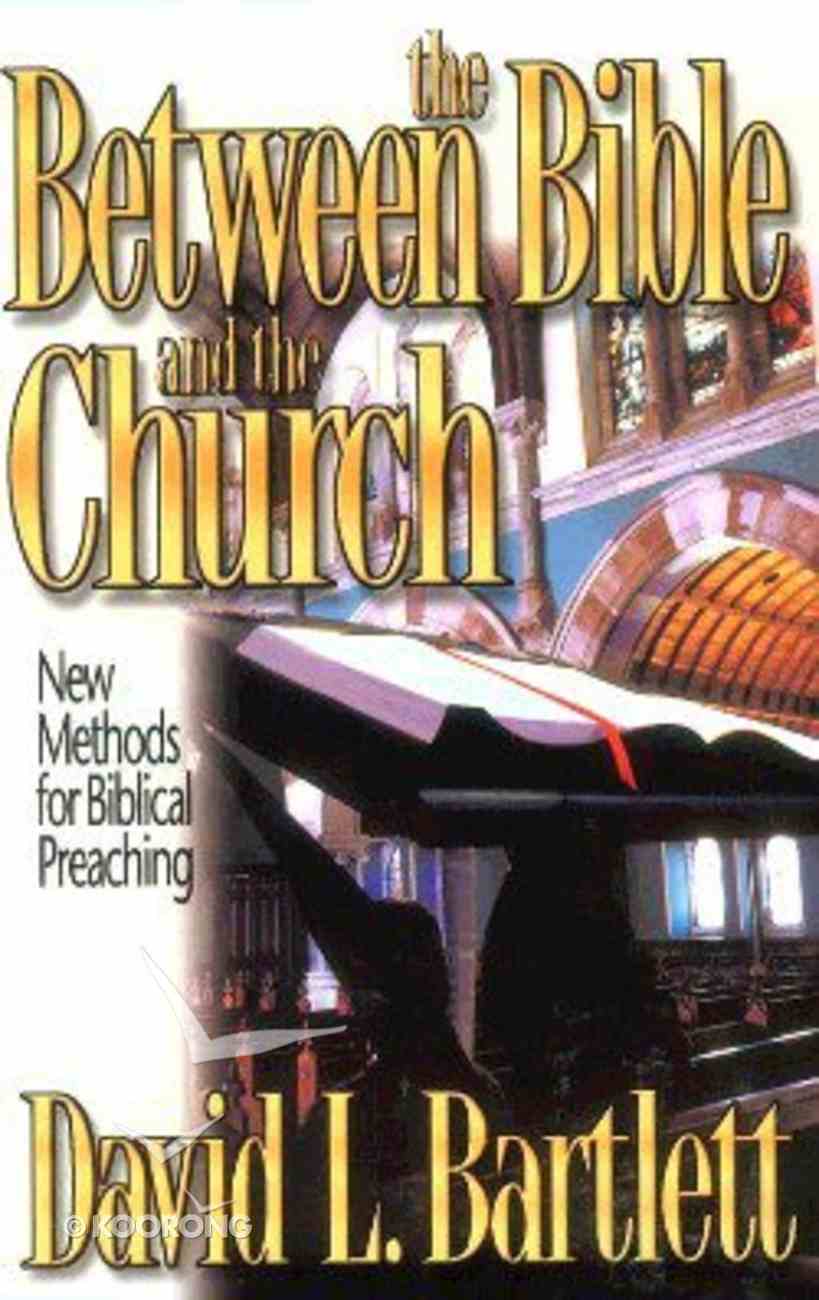 Between the Bible and the Church
---
Free Shipping
for orders over $99.
192 Pages
-Publisher
Basic text on methodologies for biblical exegesis and preaching.
-Publisher
What form will biblical preaching take in the 21st century? What's happening in biblical studies, homiletics, and preaching as interpretation? What new methods and approaches to biblical preaching are being used? Between the Bible and the Church is an excellent basic text on methodologies for biblical exegesis and preaching, either used in basic biblical exegesis courses or in Homiletics 101. The book provides a particular introduction to the last twenty years of changes and advances in biblical scholarship. The newer methods of reader-response, imagination, and sociological analysis, and the ferment in literary criticism will be examined alongside the historical-critical method that dominated until the mid-1980's. Focusing on the use of the Bible in homiletics, Bartlett's work will help students and pastors understand the act of preaching as a fundamentally interpretive process. Key Features: * provides methodologies for biblical exegesis and preaching * analyzes various trends in biblical preaching * includes a sociological typology of actual faith communities Key Benefits: * presents seminary professors and students with an up-to-date text on the subject of biblical interpretation as it relates to homiletics * gives readers a historical understanding of some of the more prevalent exegetical methods * uses concrete examples in the analysis of preaching in specific denominational settings
-Publisher
David Bartlett and Paul Campey are Partners of Resolve Consulting Group, a specialist Chartered Accounting and Consulting firm whose passion is to equip, develop and sustain healthy Christian not-for-profit organisations through the provision of high quality, cost effective governance, leadership and financial management solutions.

Over recent years Resolve Consulting Group has provided one-off assignments, multi-project assignments over extended timeframes, as well as on-going assistance to hundreds of organisations across Australia and internationally.