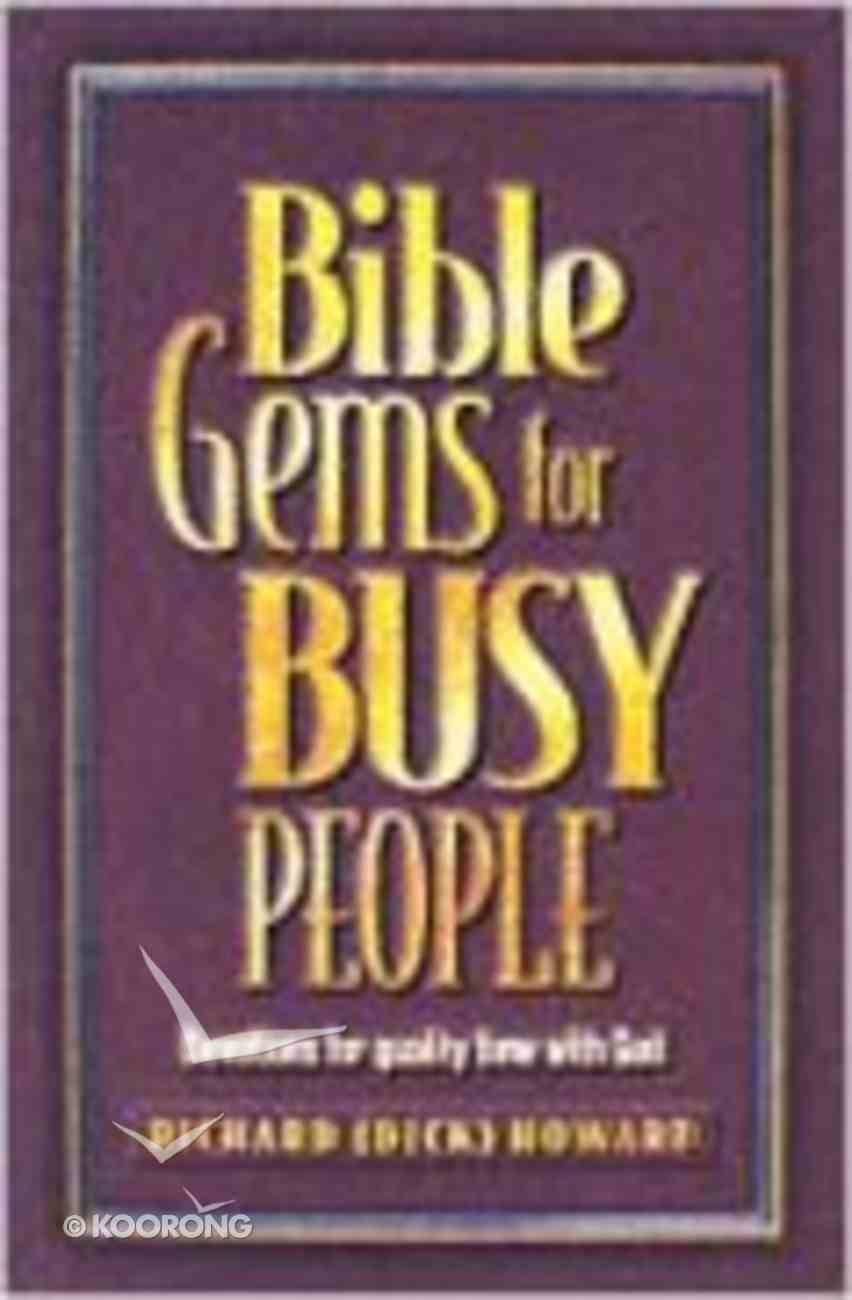 Bible Gems For Busy People
---
Free Shipping
for orders over $99.
159 Pages
-Publisher
Welcome to gems of wisdom from the Scriptures for real-life needs and challenges. From his numerous experiences as a veteran pastor and college professor, Dick Howard shares inspiration and encouragement for those who all too often feel the frustration of not spending enough time with God. Stories of those who found reality in Gods grace fill the pages of this book. Experience God's presence as you read of a Mafia wife, a college student broke and broken, a federal judge harassed and depressed, and a lifer paroled to preach the Gospel. You'll find unforgettable the strange answer to prayer in 'Switching Chickens, ' and you'll be challenged to ask the right question--not 'Why is this happening?'--but 'What shall I do, Lord?' When the schedule keeps pressing, take five minutes for a 'gem.' You'll step forth to meet your day with fresh spiritual insight and encouragement. Paper.
-Publisher
Brassai (born Gyula Halasz, 1899-1984) was a photographer, journalist, and author of photographic monographs and literary works, including "Letters to My Parents" and "Conversations with Picasso," both published by the University of Chicago Press. ýRichard Howard, a professor at the School of the Arts at Columbia University, is an award-winning poet and translator. His translations include books by Gide, Cocteau, Giraudoux, De Beauvoir, Barthes, Cioran, and Proust, and Baudelaire's "Fleurs du Mal," for which he received the American Book Award.