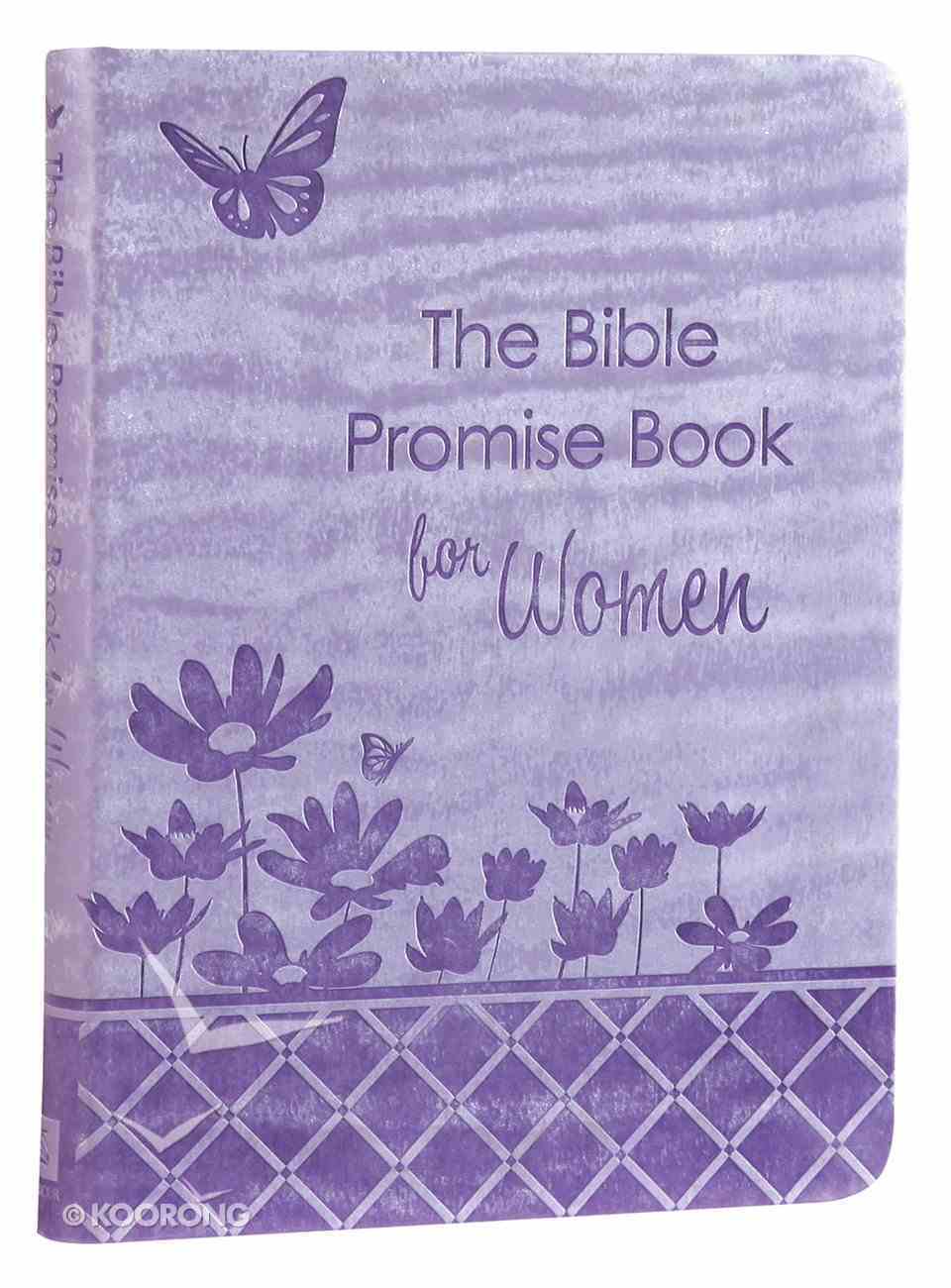 Bible Promise Book For Women, the Purple (Gift Edition)
Imitation Leather
|
Feb 2011
Where can women turn when they need God's thoughts on the issues and emotions of life? "The Bible Promise Book, " now in a handsome new gift edition. Barbour's Bible Promise Books are perennial bestsellers, with millions of copies in...
---
Expected to ship tomorrow from Australia.
---
Free Shipping
for orders over $99.
Where can women turn when they need God's thoughts on the issues and emotions of life? "The Bible Promise Book, " now in a handsome new gift edition. Barbour's Bible Promise Books are perennial bestsellers, with millions of copies in print. This gift edition for women features scripture in several modern translations, with more than 60 relevant topics--including Adversity, Duty, Friendship, Modesty, Protection, Sincerity, Strength, and Zeal--and nearly 1,000 total verses. Each topic includes a brief introductory comment to put the scriptures into a 21st-century context. Handsomely designed and packaged, "The Bible Promise Book for Women" makes an ideal gift for any occasion.
-Publisher

Barbour's Bible Promise Books are perennial bestsellers, with millions of copies in print. Now, the Bible Promise Book is available in a handsome gift edition for women featuring scripture in several modern translations. With more than 60 topics and nearly 1,000 total verses, it makes a perfect gift for any occasion.

-Publisher
<div><p>adversity</p><p>angels</p><p>anger</p><p>charity</p><p>comfort</p><p>conversation</p><p>counsel</p><p>courage</p><p>diligence</p><p>discipline, Family</p><p>discipline, God&#8217;s</p><p>duty</p><p>encouragement</p><p>eternity</p><p>faith</p><p>faithfulness Of God</p><p>fearing God</p><p>forgiveness</p><p>friendship</p><p>generosity</p><p>gentleness</p><p>god&#8217;s Love</p><p>god&#8217;s Provision</p><p>gratitude</p><p>honesty</p><p>honor</p><p>hope</p><p>hospitality</p><p>humility</p><p>joy</p><p>kindness</p><p>love Of God</p><p>love For Others</p><p>meekness</p><p>mercy</p><p>modesty</p><p>obedience</p><p>patience</p><p>peace</p><p>perseverance</p><p>power</p><p>prayer</p><p>pride</p><p>protection</p><p>purity</p><p>repentance</p><p>rest</p><p>righteousness</p><p>salvation</p><p>scripture</p><p>seeking God</p><p>self-control</p><p>sin</p><p>sincerity</p><p>sobriety</p><p>strength</p><p>temptation</p><p>truth</p><p>understanding</p><p>wisdom<br>zeal</div>
Bestsellers in Inspirational