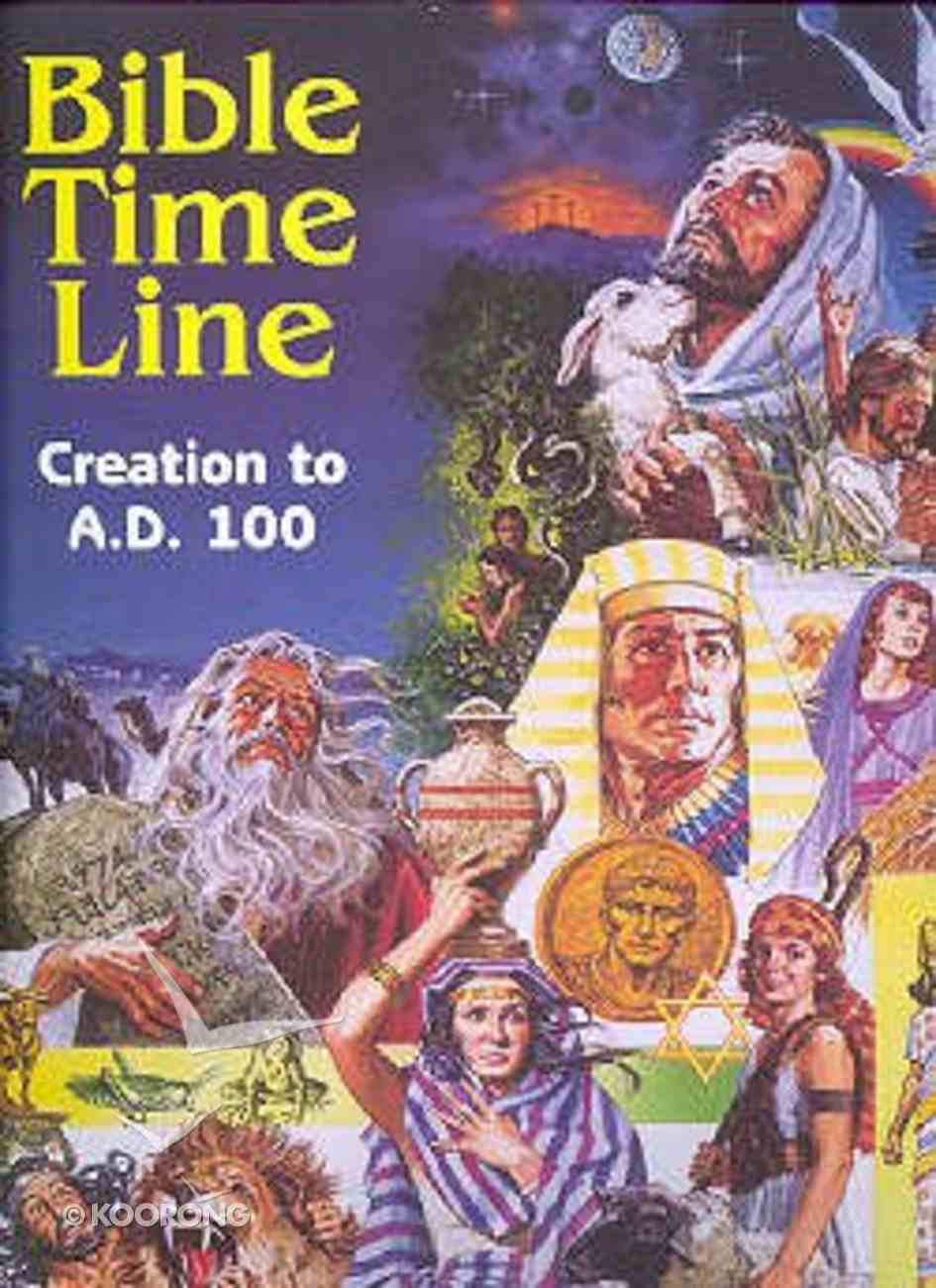 Bible Time Line: Creation to Ad100
The Bible Time Line was developed to bridge the communication gap between teacher and learner. It helps students understand the chronological sequence of Bible people and happenings. The historical context can be taught with every lesson. Three large sheets beneath...
---
Free Shipping
for orders over $99.
The Bible Time Line was developed to bridge the communication gap between teacher and learner. It helps students understand the chronological sequence of Bible people and happenings. The historical context can be taught with every lesson. Three large sheets beneath diagonal color-coded headings trace the course of Bible history from Creation to A.D. 100. The story of God's Old Testament people, and of the first-century church, is outlined in large, bold type. Main headings and dates can be read at a distance. Color panels identify the various time periods and the sections of Scripture which relate to them. The Contemporary Events column lists and illustrates important people and events in secular history which correspond timewise to people and events in Bible history. Included is a large cut-out arrow for use in pin-pointing the era from which the lesson background comes. There is also a manual which suggest several ideas for mounting and veiwing the chart.
-Publisher