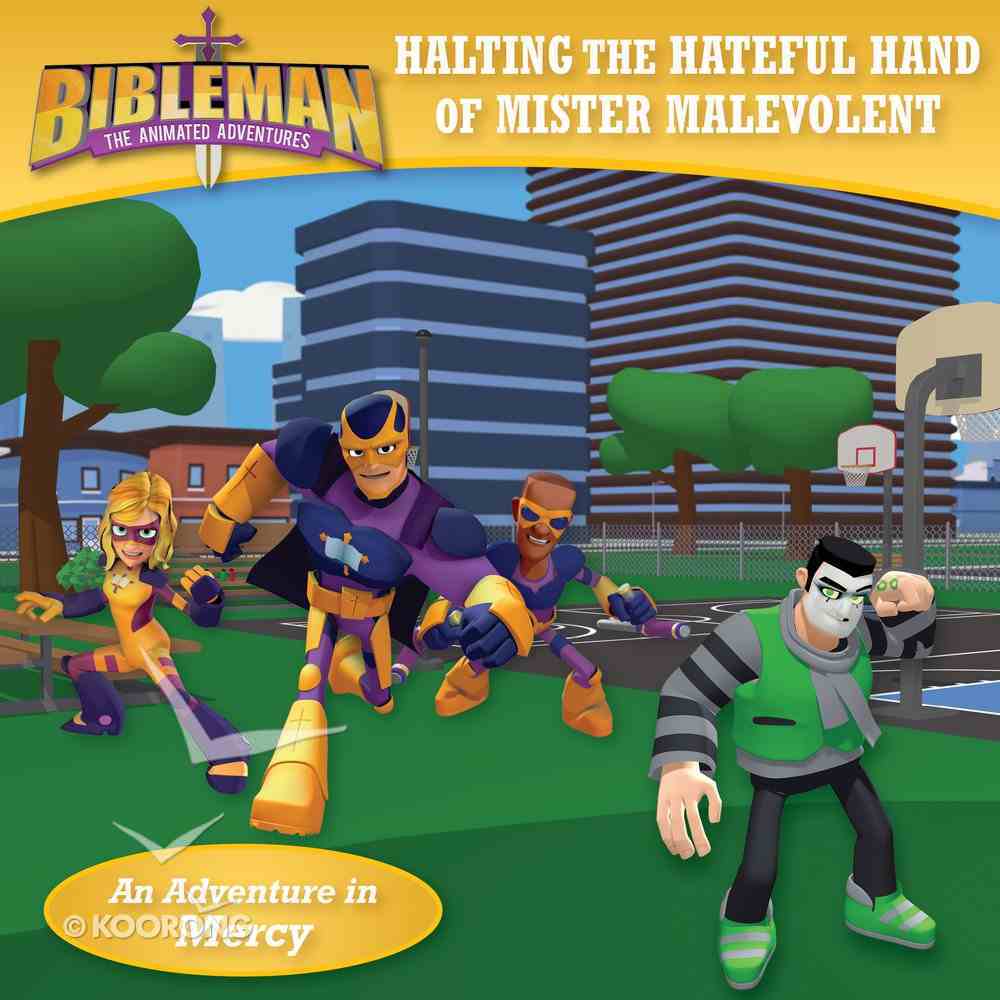 Bibleman: Halting the Hateful Hand of Mister Malevolent/Pulverizing the Plans of the Prince of Pride, Flipbook
: What's better than a new Bibleman adventure? Two new Bibleman adventures! When you open this Bibleman Flip-Over book, you'll find two exciting stories and learn two lessons from God's Word! Read about how Bibleman uses mercy to...
---
Free Shipping
for orders over $99.
:
What's better than a new Bibleman adventure? Two new Bibleman adventures!
When you open this Bibleman Flip-Over book, you'll find two exciting stories and learn two lessons from God's Word! Read about how Bibleman uses mercy to defeat the villain in Halting the Hateful Hand of Mister Malevolent. Then flip the book over to see the Bibleteam use humility to take on another villain in Pulverizing the Plans of the Prince of Pride.

1. Halting the Hateful Hand of Mister Malevolent (An Adventure in Mercy)

Yes, two-on-two basketball can be very competitive, but there must still be such a thing as "a friendly game," right? Maybe not. When Cypher sees a threat alarm at East Side Park, he's not expecting to turn into Bibleman's enemy himself. How could this happen?
Bible story: The Unmerciful Servant. Key verse: Matthew 9:13

2. Pulverizing the Plans of the Prince of Pride (An Adventure in Humility)

With his latest invention, the Ego Boost Ray, the Prince of Pride and his dull henchman are turning the middle-school champion mathlete, Becky Thomas, into a painfully proud person. Can the Bibleteam reverse the effect?
Bible story: Sit in a lower seat. Key verse: Luke 14:11


Join the all-new Bibleman on his next adventure, and let him show YOU the power in God's Word.

Don't miss the other books in the Bibleman Flip-Over series!


-Publisher
Bestsellers in Young Readers (Age 4-7)