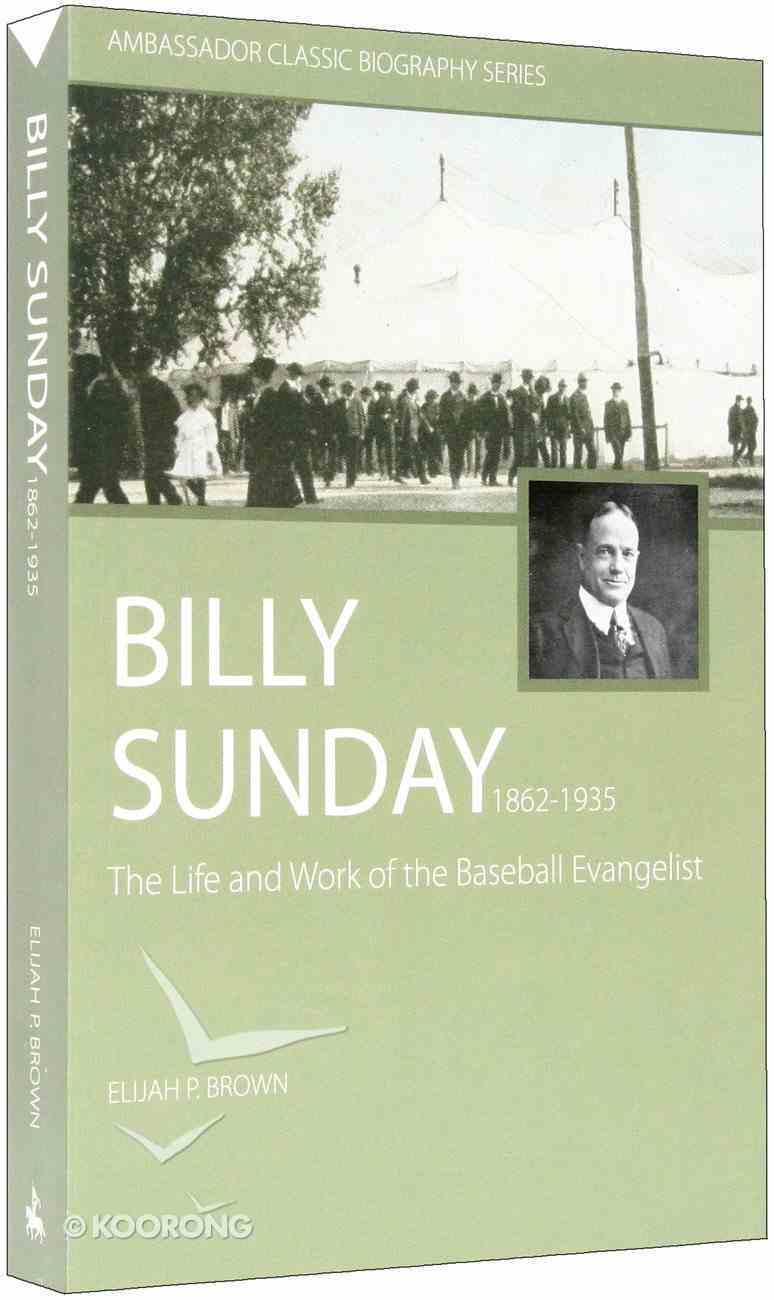 Billy Sunday: The Life and Work of the Baseball Evangelist (1862-1935)
"This book has been written by a friend who has known me nearly all my Christian life. He has brought to the task a ripe experience as a Christian, an Evangelist, and a Literary man. The reader will find he...
---
Free Shipping
for orders over $99.
"This book has been written by a friend who has known me nearly all my Christian life. He has brought to the task a ripe experience as a Christian, an Evangelist, and a Literary man. The reader will find he has performed his duty well."-W. A. SundayA famous baseball player and an even more famous evangelist, William Ashley (Billy) Sunday was one of the most colorful characters of the early twentieth century. Known for being the fastest base-runner in baseball, Sunday turned down large salary offers to preach against liquor and proclaim the gospel after he came to Christ at the Pacific Garden Mission in Chicago. An estimated 100 million people heard Sunday's preaching in numerous campaigns before the days of loudspeakers and television. He was one of the first preachers to use the radio to communicate the message of the gospel. Thousands walked the "sawdust trail" at Sunday's famous tabernacle campaigns.
-Publisher