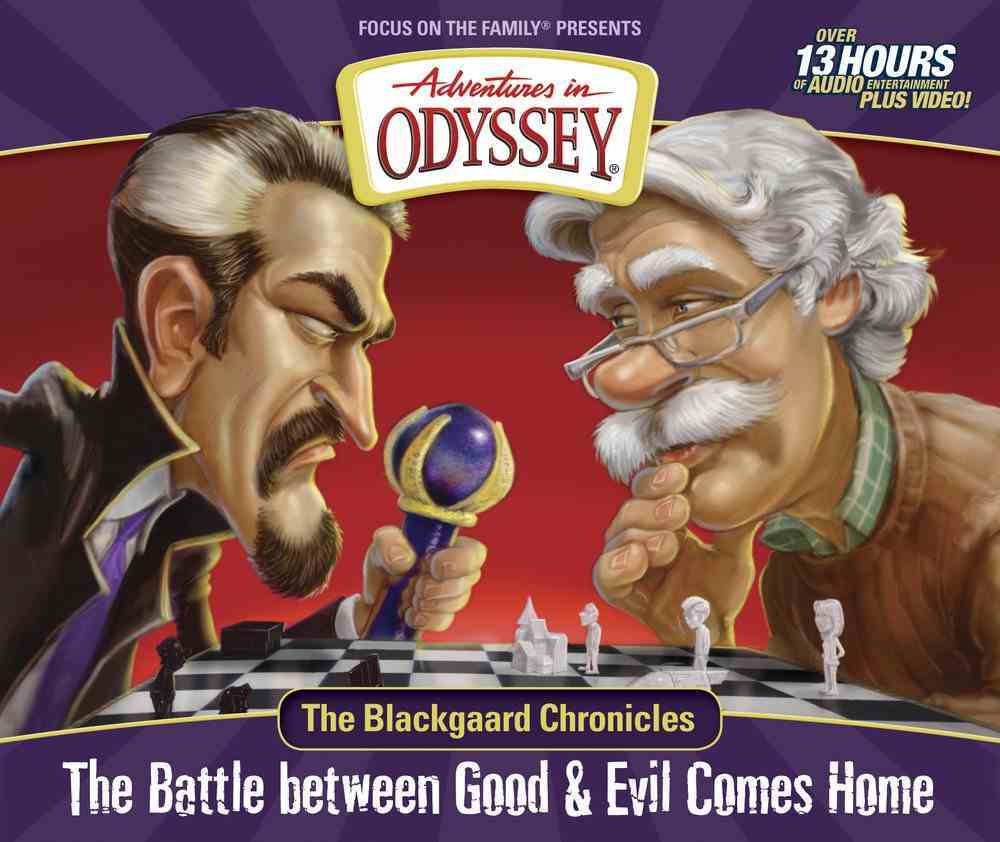 Blackgaard Chronicles (10 CDS) (Adventures In Odyssey Audio Series)
Evil has a name and it&'s Dr. Regis Blackgaard! The small town of Odyssey will never be the same! When a man named Dr. Regis Blackgaard arrives to build an &"amusement house for kids,&" chaos and danger follow him. A...
Available Now.
2 Available
---
Expected to ship within 10 hours from Australia.
---
Free Shipping
for orders over $99.
Evil has a name and it&'s Dr. Regis Blackgaard! The small town of Odyssey will never be the same! When a man named Dr. Regis Blackgaard arrives to build an &"amusement house for kids,&" chaos and danger follow him. A top-secret government computer program is unleashed at Whit&'s End. Tom Riley&'s barn burns to the ground. And that&'s just the beginning of the schemes that Dr. Blackgaard has planned for Odyssey and John Avery Whittaker.

Follow the ever-twisting story in The Blackgaard Chronicles, a collection of thirty episodes following Whit&'s greatest nemesis. Along the way, the folks in Odyssey learn lessons about God&'s protection, sacrifice, forgiveness, salvation, and more. Once you start the story with &"A Bite of Applesauce,&" you won&'t want to stop listening until you hear the dramatic conclusion. The Blackgaard Chroniclescontains 30 episodes on 10 CDs. Over 13 hours of entertainment.
-Publisher
:Evil has a name and it's Dr. Regis Blackgaard! The small town of Odyssey will never be the same! When a man named Dr. Regis Blackgaard arrives to build an ?amusement house for kids,? chaos and danger follow him. A top-secret government computer program is unleashed at Whit's End. Tom Riley's barn burns to the ground. And that's just the beginning of the schemes that Dr. Blackgaard has planned for Odyssey and John Avery Whittaker.

Follow the ever-twisting story in The Blackgaard Chronicles, a collection of thirty episodes following Whit's greatest nemesis. Along the way, the folks in Odyssey learn lessons about God's protection, sacrifice, forgiveness, salvation, and more. Once you start the story with ?A Bite of Applesauce,? you won?t want to stop listening until you hear the dramatic conclusion. The Blackgaard Chronicles contains 30 episodes on 10 CDs. Over 13 hours of entertainment.
-Publisher
Bestsellers in Childrens Audio