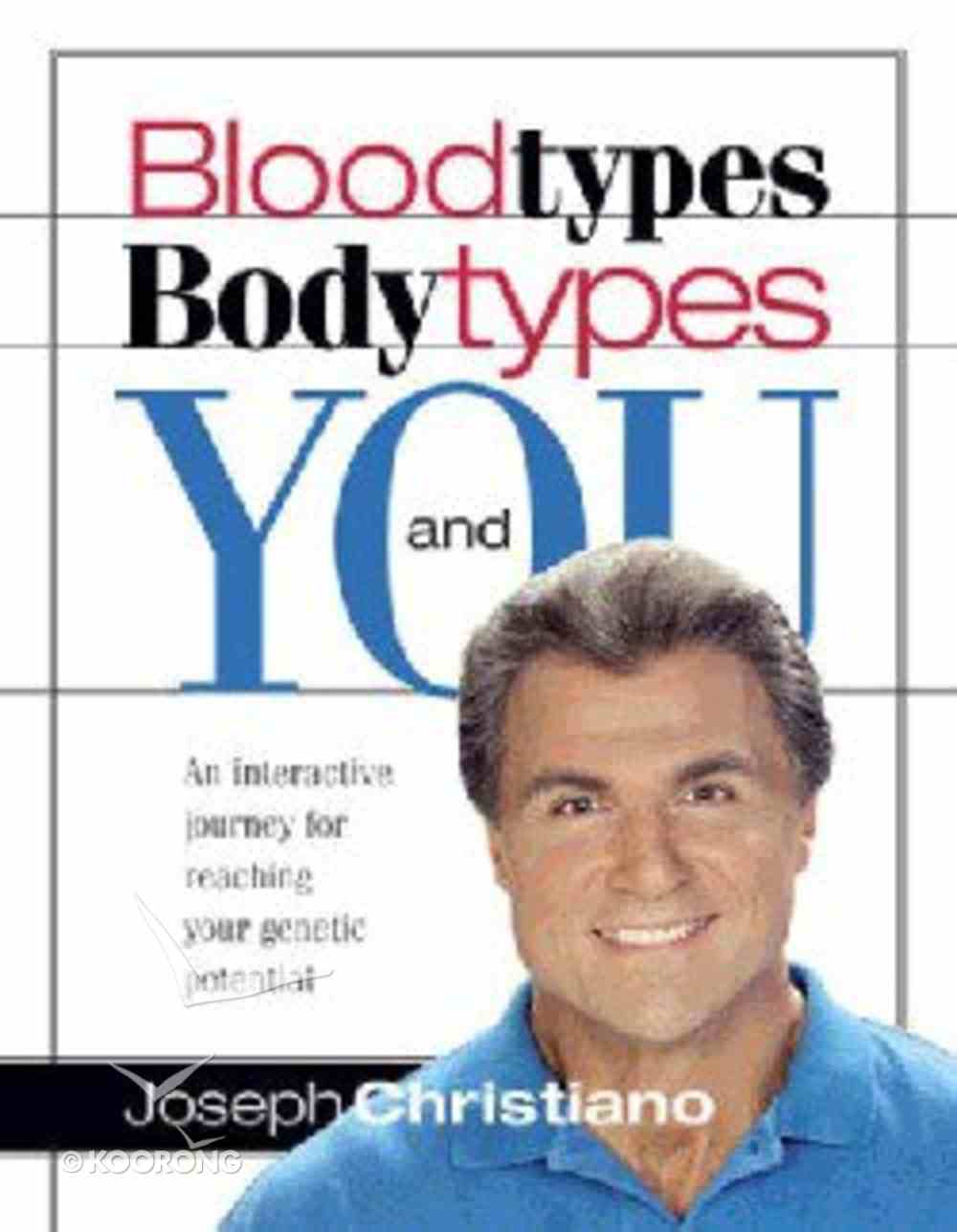 Bloodtypes, Bodytypes and You
Reach your body's full potential! In this revolutionary book, world-renowned fitness and personal trainer Joseph Christiano uses breakthrough genetic studies to explain why "one-size-fits-all" diets and exercise routines can fail in spite of your consistent effort and will power. Your...
---
Free Shipping
for orders over $99.
Reach your body's full potential! In this revolutionary book, world-renowned fitness and personal trainer Joseph Christiano uses breakthrough genetic studies to explain why "one-size-fits-all" diets and exercise routines can fail in spite of your consistent effort and will power. Your unique genetic code dictates just about everything in life--including not only the color of your hair and eyes, but your blood type as well. Your genetic foundation determines... * WHAT blood-type appropriate foods to eat to maintain your body's best health. * HOW to choose specific exercises that will maximize your body type's genetic potential. * WHY following the genetically developed strategies in this book will improve your health and add quality years to your life. If you are serious about finding a vibrant, healthy lifestyle high on performance and low on maintenance, begin your fitness journey today!
-Publisher
14 Chapters
-Publisher
Joseph Christiano, ND, CNC, a naturopathic doctor and certified nutritional counselor, has spent forty years developing individualized diet and exercise programs for Hollywood celebrities, major media personalities, and swimsuit winners in the Miss America, Miss USA, and Mrs. America pageants. The former Mr. Florida and Mr. USA runner-up, has been featured in national publications, including Iron Man, Woman's World, and Women's Health and Fitness, and authored several books, including My Body, God's Temple. As founder of Dump the Junk America, Dr. Joe has developed a nationwide campaign for he
Bestsellers in Christian Living