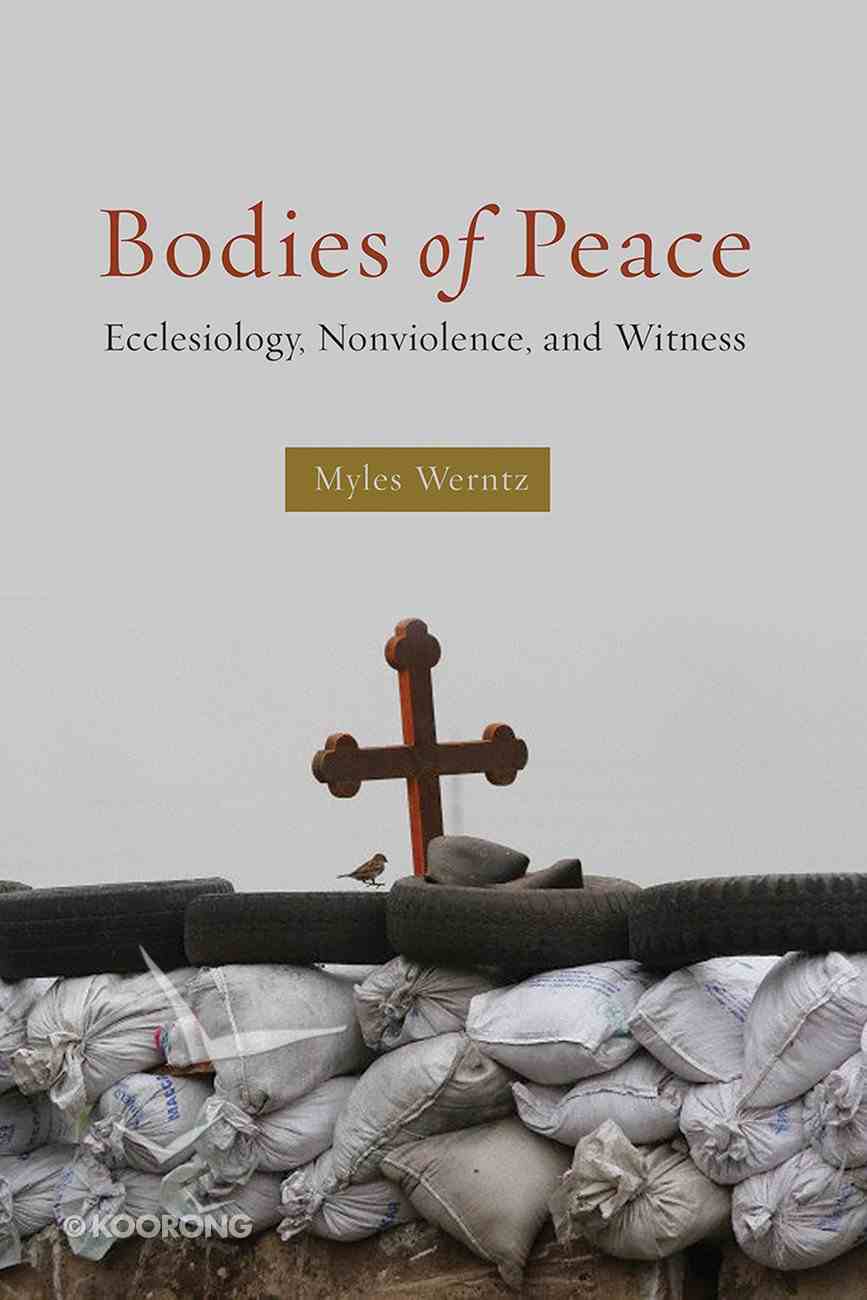 This book argues that Christian nonviolence is both formed by and forms ecclesial life, creating an inextricable relationship between church commitment and resistance to war. Examining the work of John Howard Yoder, Dorothy Day, William Stringfellow, and Robert McAfee Brown,...
Instant download
---
Expected to ship tomorrow from Australia.
---
Read using our free app on your tablet or mobile!
---
Free Shipping
for orders over $99.
This book argues that Christian nonviolence is both formed by and forms ecclesial life, creating an inextricable relationship between church commitment and resistance to war. Examining the work of John Howard Yoder, Dorothy Day, William Stringfellow, and Robert McAfee Brown, this book explores how each thinker's advocacy for nonviolent resistance depends deeply upon the ecclesiology out of which it comes. These forms comprise four strands of a comprehensive Christian approach to a nonviolent witness rooted in ecclesial life. Because each of these figures' ecclesiology implicates a different mode of resistance to war and a different relation between ecclesiology and resistance to war, the volume argues that any account of an ecclesially-informed resistance to war must be open to a multitude of approaches, not as pragmatic concessions, but as a foretaste of ecumenical unity. Insofar as the pursuit of peace in the world can be seen as a church bearing out the work of the Spirit, the approach of other ecclesial traditions can be seen not as competitors but as common works of the Spirit, which other traditions may learn from and be challenged by.
-Publisher
Jonathan Tran is Associate Professor in the Department of Religion at Baylor University, where he and his family live. He is author of The Vietnam War and Theologies of Memory: Time and Eternity in the Far Country and Foucault and Theology, as well as numerous academic and popular articles. Myles Werntz is Postdoctoral Fellow in Theology and Ethics at Baylor University. He is the co-editor of two volumes of posthumously published essays by John Howard Yoder, as well as many other essays in ecclesiology and ethics. A
<span><span>this Book Argues That Christian Nonviolence Is Both Formed By And Forms Ecclesial Life, Creating An Inextricable Relationship Between Church Commitment And Resistance To War. Examining The Work Of John Howard Yoder, Dorothy Day, William Stringfellow, And Robert Mcafee Brown, This Book Explores How Each Thinker's Advocacy For Nonviolent Resistance Depends Deeply Upon The Ecclesiology Out Of Which It Comes. These Forms Comprise Four Strands Of A Comprehensive Christian Approach To A Nonviolent Witness Rooted In Ecclesial Life. Because Each Of These Figures' Ecclesiology Implicates A Different Mode Of Resistance To War And A Different Relation Between Ecclesiology And Resistance To War, The Volume Argues That Any Account Of An Ecclesially-informed Resistance To War Must Be Open To A Multitude Of Approaches, Not As Pragmatic Concessions, But As A Foretaste Of Ecumenical Unity. Insofar As The Pursuit Of Peace In The World Can Be Seen As A Church Bearing Out The Work Of The Spirit, The Approach Of Other Ecclesial Traditions Can Be Seen Not As Competitors But As Common Works Of The Spirit, Which Other Traditions May Learn From And Be Challenged By.</span></span>