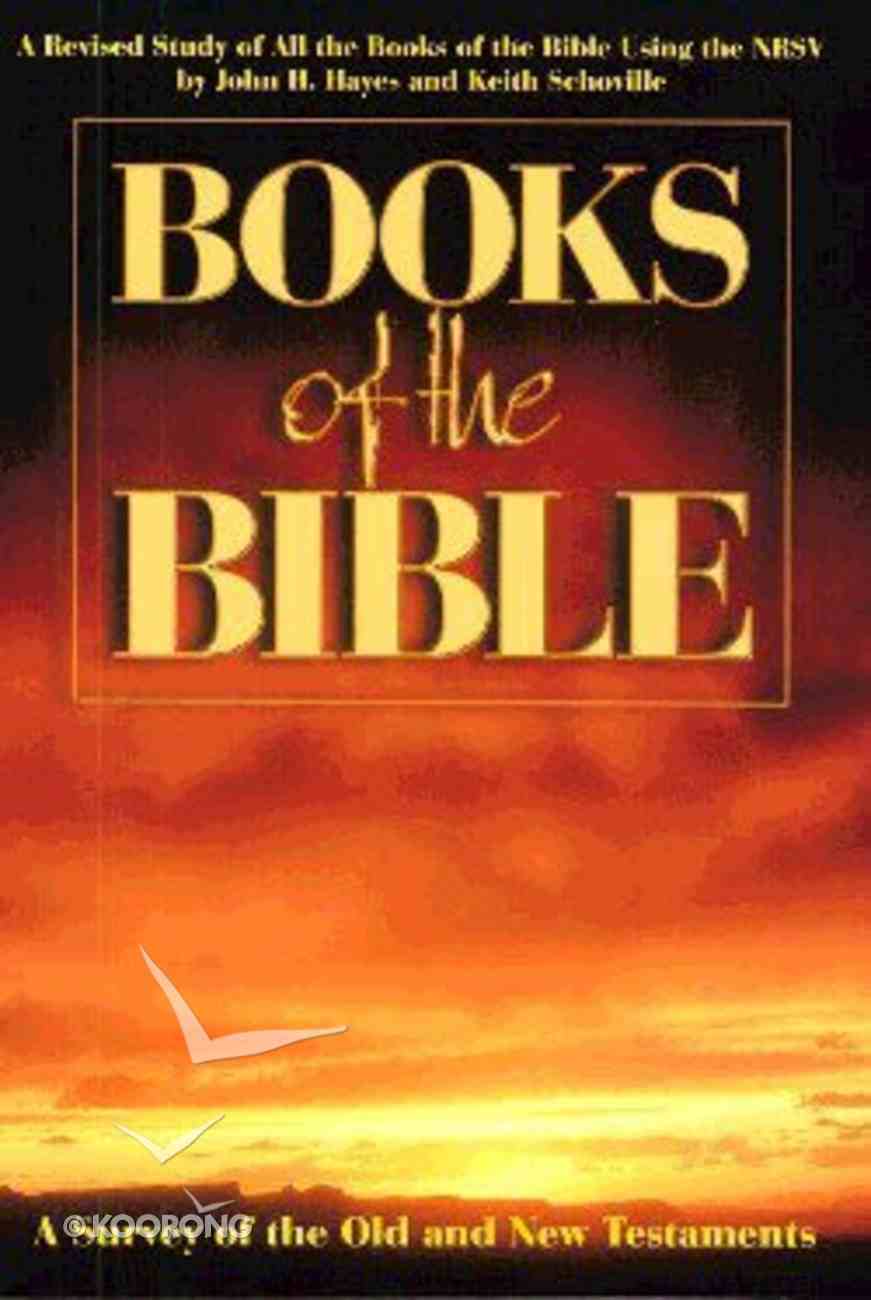 ---
Free Shipping
for orders over $99.
160 pages
-Publisher
Over 300,000 people have studied Books of the Bible. Now, the study has been updated, based on the New Revised Standard Version of the Bible. Using a workbook style, Books of the Bible allows you to discover the biblical text on your own or with a group.

This 26-session book-by-book survey covers all the books in the Bible. Designed for persons who are not well-acquainted with the Bible, this resource is clearly written and easy-to-use, drawing the reader into the biblical text. Although you will "page through" the entire Bible by the end of the study, Books of the Bible only deals with major themes. 

An excellent primer for persons to gain confidence to tackle a more in-depth study, such as Genesis to Revelation, Journey Through the Bible, or Disciple Bible Study.

Books of the Bible has informational articles about major sections of the Bible, and review pages at the end of major portions of the study.

Questions for group discussion are included in all 26 sessions.

In addition, there is an article for the leader and a pronunciation guide at the end of the study.

26 sessions / 60 minutes 
-Publisher
John H. Hayes is Franklin N. Parker Professor of Old Testament at Candler School of Theology, Emory University. His books include A History of Ancient Israel and Judah (with J. Maxwell Miller, 2nd ed., 2006), Old Testament Theology: Its History and Development (with Frederick Prussner) and Biblical Exegesis: A Beginner's Handbook (Third Edition).-Editorial Review.
Schoville is Professor Emeritus at the University of Wisconsin-Madison. Prior to his current position he was Professor of Hebrew and Semitic Studies at UW-Madison, 1970-1995, and Instructor of Hebrew and Semitic Studies at UW-Madison from 1968-1970. He received his BA from Milligan College in 1956, his MA from the University of Wisconsin in 1966, and his PhD from the University of Wisconsin in 1969.
Bestsellers in Biblical Studies