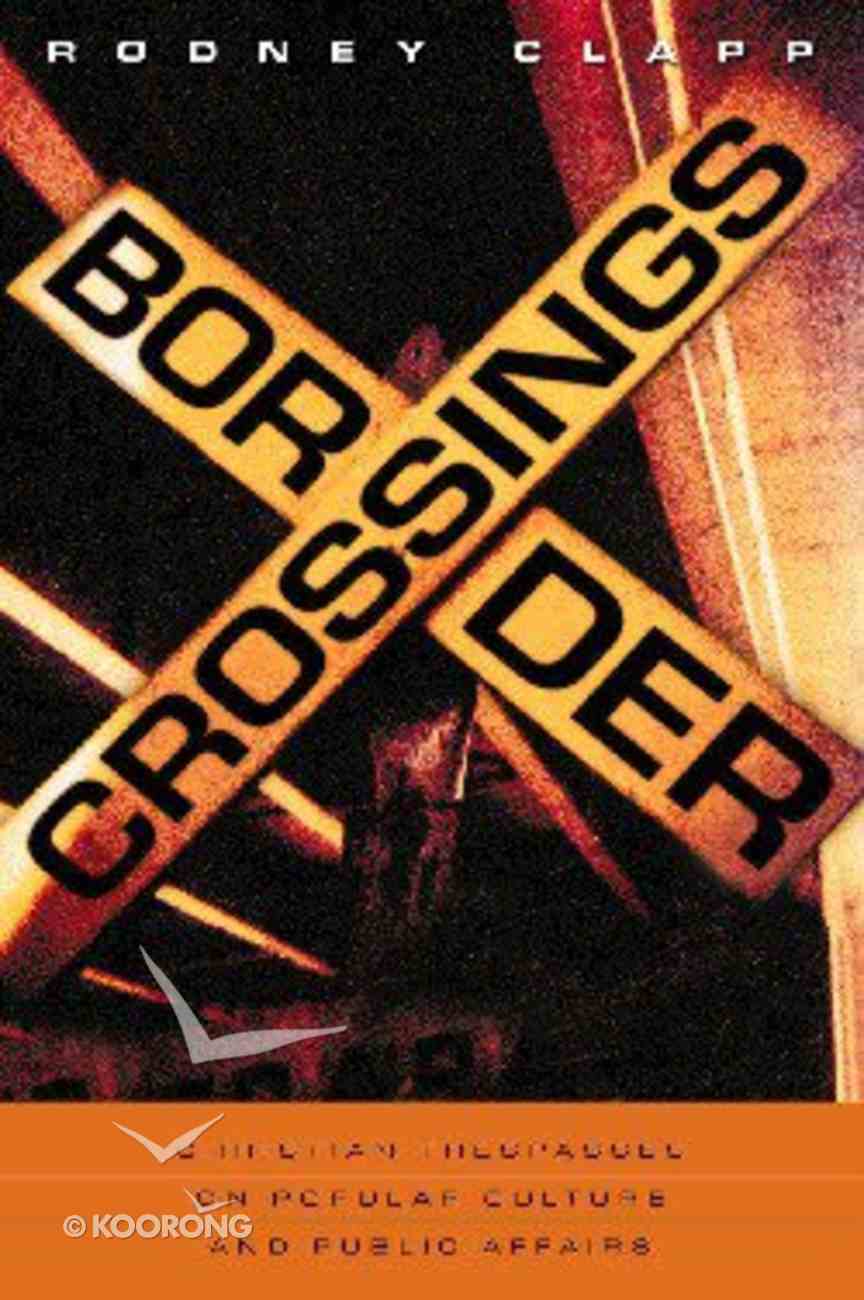 Shows how Christians can inhabit the whole world--public and private, body and soul--exactly as Christians
Out of Stock
Available to Order
---
Expected to ship in 5 to 6 weeks from Australia.
---
Free Shipping
for orders over $99.
Shows how Christians can inhabit the whole world--public and private, body and soul--exactly as Christians
-Publisher
Shows how Christians can inhabit the whole world--public and private, body and soul--by engaging popular culture, political concerns, and cultural issues.
-Publisher
"In a culture that thrives on cookie-cutter creativity and social fragmentation, Rodney Clapp is the most dangerous of people--a writer with a long reach, a first-rate intellect and an uncanny ability to discern patterns and connections across the categories and chaos. With his feet planted firmly in the kind of Christianity that troubles the various Caesars of our day, Clapp dances across and through topics and controversies that all too rarely experience the bright light of the gospel. Equally at home in the arid landscape of academic philosophy as he is in the popular culture realms of country music, jazz and Winnie-the-Pooh, Clapp is perhaps the most perceptive contemporary Christian commentator on the intersection of society, culture and the church. His latest work, Border Crossings, delivers what it promises -- it sandblasts the divides between scholarship and popular discussion, public and private, church and world, and many more. Readers need not be afraid to accompany Clapp on these exercises in literary trespass -- his writing style makes difficult things understandable, and dull subjects interesting. This book is essential for scholars, pastors, lay Christians, and anyone else trying to make sense of faith, power, and discipleship in our strange times."--Michael Budde, DePaul University"Rodney Clapp is a major player in the Evangelical transition into the postmodern world. Border Crossings is his most outstanding contribution to this journey. Clapp, who has already left his mark on the Evangelical community and the larger church, does it again!"--Robert E. Webber, Northern Baptist Theological Seminary
-Publisher
Rodney Clapp is the author of Border Crossings: Christian Trespasses on Popular Culture and Public Affairs and has published more than one hundred magazine articles on church and culture. He is editorial director of Brazos Press and lives in Wheaton, Illinois.
Nonlinear Reading Guide To This Book<br><br>linear Reading Guide To This Book<br><br>part 1: The Inevitability Of Borders<br>1. How Firm A Foundation: Can Evangelicals Be Nonfoundationalists?<br>2. Tom T. Hall And The Necessity Of Narrative<br>3. The Truth Is Out There: Why <i>the X-files</i> Is Really About Epistemology<br>4. Nothin' But Us Liberals Here: Why Christianity Is Not Free In America<br><br>part 2: Inside Christian Borders<br>5. The Ivory Tower Comes To The Windy City: In Defense Of Theology<br>6. Tacit Holiness: The Importance Of Bodies And Habits In Doing Church<br>7. The Grammar Of Thanksgiving<br>8. Let The Pagans Have The Holiday<br>9. Shame Crucifies<br>10. At The Intersection Of Eucharist And Capital: On The Future Of Liturgical Worship<br><br>part 3: Trespassing Secular Borders: Politics And Economics<br>11. Calling The Religious Right To Its Better Self<br>12. From Family Values To Family Virtues<br>13. The Theology Of Consumption And The Consumption Of Theology: Toward A Christian Response To Consumerism<br>14. The Transnational Corporation: More Church Than The Church<br>15. The Not-so-naked New Public Square<br><br>part 4: Trespassing Secular Borders: Popular Culture<br>16. The Sin Of Winnie-the-pooh<br>17. The Saxophonist Who Would Be A Saint<br>18. That Glorious Mongrel: How Jazz Can Correct The Heresy Of White Christianity<br>19. From Holiness To Honky-tonks: Race And Religion In Country Music<br><br>endnotes<br>acknowledgments
Bestsellers in Christian Worldview