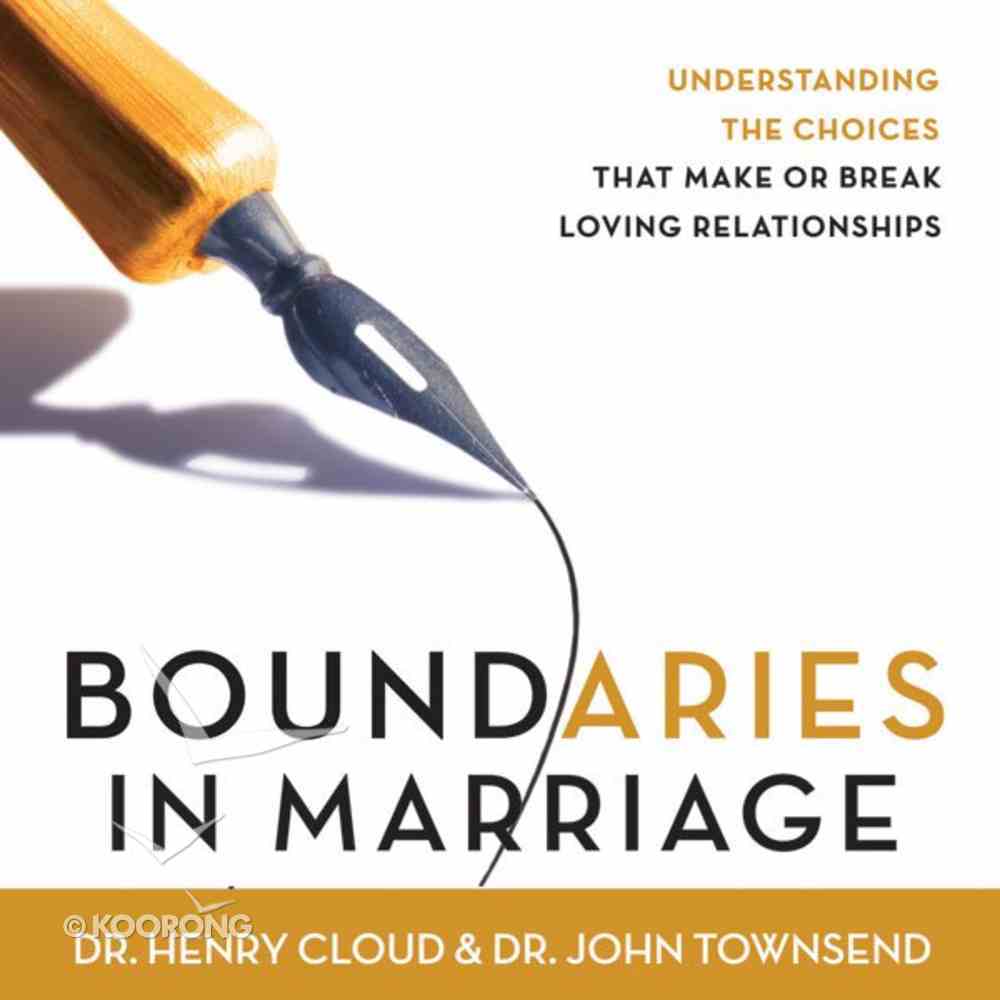 Boundaries in Marriage (Abridged, 1.5 Hours)
Marriage It Takes Two Individuals to Become One FleshOnly when you and your mate know and respect each other's needs, choices, and freedom can you give yourselves freely and lovingly to one another. Boundaries in Marriage gives you the tools...
---
Available in other Formats
Available for immediate download.
---
Free Shipping
for orders over $99.
Marriage It Takes Two Individuals to Become One FleshOnly when you and your mate know and respect each other's needs, choices, and freedom can you give yourselves freely and lovingly to one another. Boundaries in Marriage gives you the tools you need. Drs. Henry Cloud and John Townsend, counselors and authors of the award-winning best-seller Boundaries, show you: Why boundaries and the ?Ten Laws of Boundaries? are vital for a thriving, productive marriage -How values form the structure and architecture of marriage -How to protect a marriage from intruders, whether other people, affairs, or personal idols Why each partner needs to establish personal boundaries, and how to go about it -How to work with a spouse who understands and values boundaries?and how to work with one who doesn?tBoundaries in Marriage helps you understand the friction points or serious hurts and betrayals in your marriage?and move beyond them to the mutual care, respect, affirmation, and intimacy you both long for.
-Publisher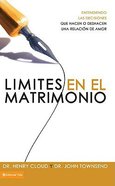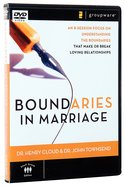 Bestsellers in Relationships