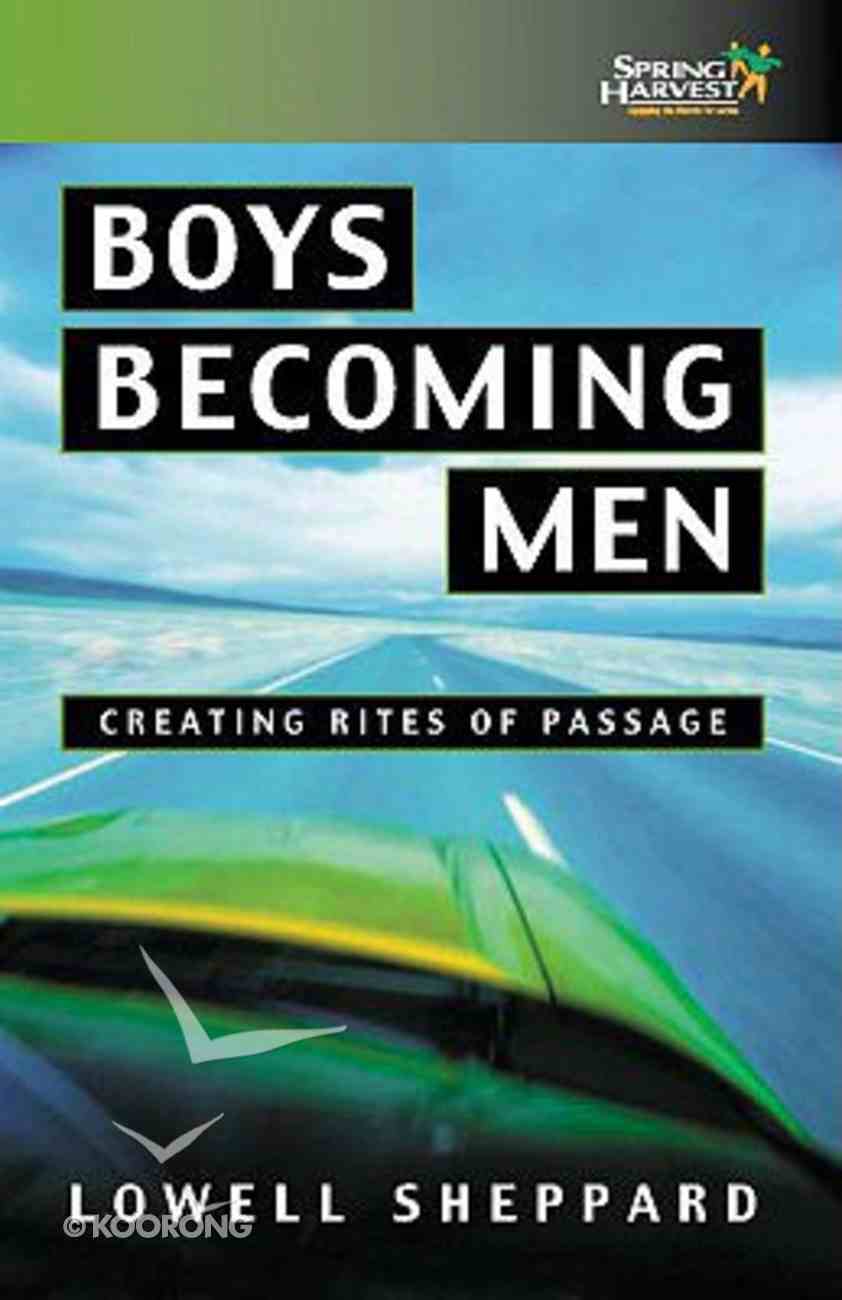 Lowell Sheppard is currently Asia and Europe Director for the HOPE International Development Agency.
---
Free Shipping
for orders over $99.
Lowell Sheppard is currently Asia and Europe Director for the HOPE International Development Agency.
-Publisher
What is wrong with our boys? Why arent they doing as well in their studies as girls are? Why are so many caught up in drink, drugs and crime? Why do so many find negotiating the journey to adulthood such a difficult task? Why do so many seem to reach physical maturity but not emotional maturity as well? Lowell Sheppard, former National Director of BYFC and the father of two sons, looks at the whole issue of bringing up boys and suggests we have abandoned one of the most vital tools - the use of puberty rites of passage (PROPs). Boys, he argues, need the combination of adventure, belief and ceremony that PROPs provide to help them understand and accept their arrival into adulthood - and for the rest of the community to recognise their arrival as well. Pinpointing the crucial times in adolescence when PROPs should be used and drawing on the ideas of other cultures, he suggests how to plan a PROP, who to involve and how to adapt it to suit a boys individual personality and talents.
-Publisher
This book is all about Jesus.nbsp;The words recorded in it were written about Jesus over 2000 years ago. Yet today his message of peace hope love and forgiveness still resonates with people of all races nationalities educational and economic backgrounds. Some like what he said while others disagree with what he said. But almost everyone finds him intriguing. nbsp;The story of Jesus comes to us from four different authors Matthew Mark Luke and John written over a period of nearly seventy years. The message and uniqueness of Jesus remain the same but each author tells the story from his perspective and for his purpose. Some writers wrote more; others wrote less. nbsp;But what if we could read it as one single story from beginning to end This book does just that by combining the four reports of Jesusrsquo; life into a single chronological story.nbsp;Through this book you will take a new look at Jesus his life his miracles and his teachings and be able to come to your own conclusion about
-Publisher
The Rev. Lowell Sheppard is the founder and director of Adventures in Purpose, the Asia Director of HOPE International Development Agency, and a fellow of the Royal Geographic Society. He was previously director of British Youth for Christ. Rev. Sheppard lives in Japan with his wife and two sons.